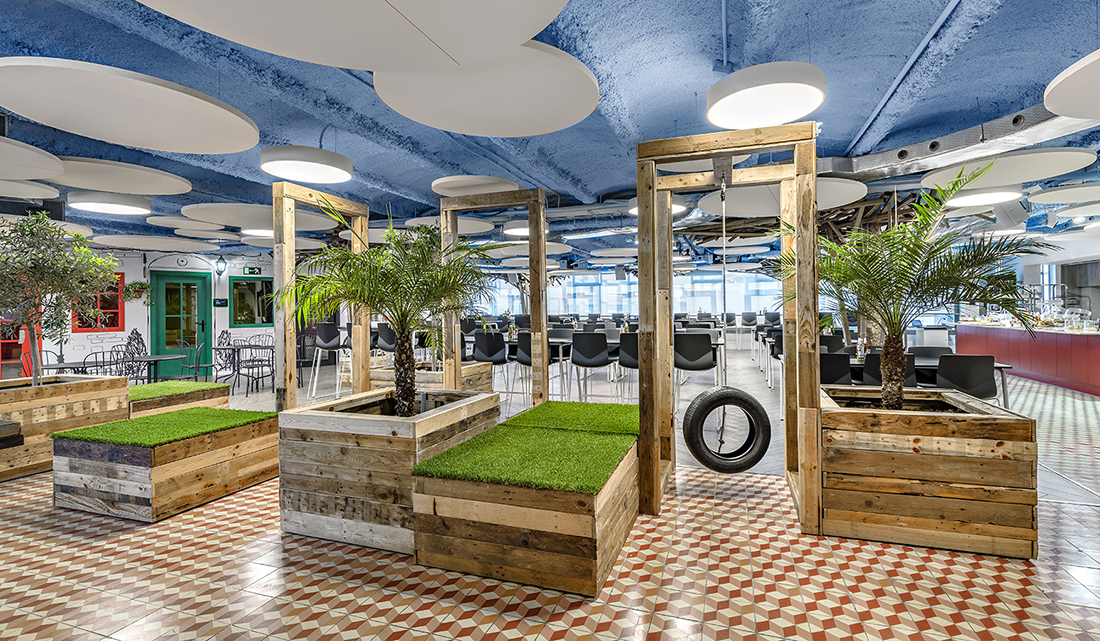 A Look Inside King's Playful Barcelona Office
King, the creator of Candy Crush and one of the worlds leading game development companies, hired interior design firm Tétris to design their offices in Barcelona, Spain.
"Tétris's involvement entailed taking a floor-by-floor approach to the Project, adapting each one to the department it was to house, as the finishings are tailored to the department in question. Our benchmark was comprised of the highest office standards. nce the Project was ready, Tétris carried out the works, in which it was 100% involved, covering the demolition and fire-proofing of the structure, installations (electricity, HVAC, data), partitions, carpets, kitchens, etc", says Tétris
Tip: We previously featured their office space in Stockholm, Sweden. Take a look HERE.
Location: Barcelona, Spain
Date completed: 2016
Size: 9,000 square feet
Design: Tétris