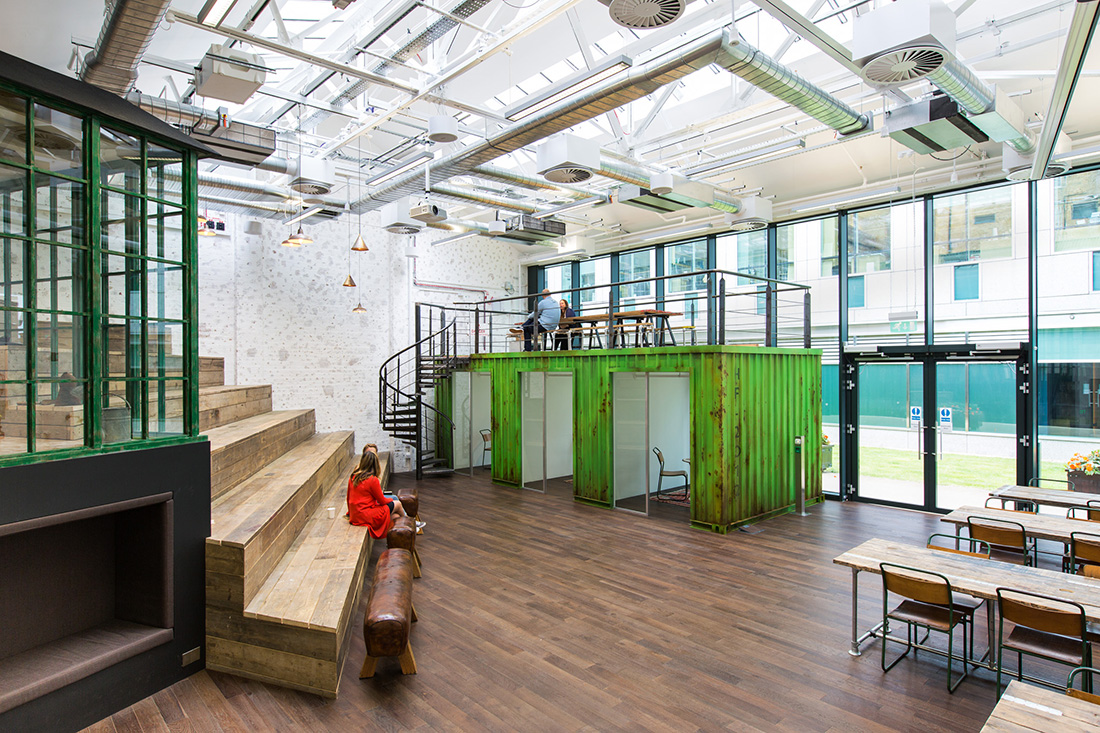 A Look Inside HelloFresh's Cool New London Headquarters
HelloFresh, a popular food subscription startup that sends pre-portioned ingredients to users' doorstep each week, hired interior design and fit-out firm Thirdway Interiors, to design their new headquarters in London's Shoreditch neighborhood.
"Hello Fresh approached ThirdWay to create their new London HQ so as to ensure we were not just creating an office but their new home. The space was to be 100% unique to them, to encourage productivity and ensure their company culture is at the forefront of their 'day to day' workings. Future growth was a key consideration and the design had to allow for that".
Location: Shoreditch – London, England
Date completed: 2016
Size: 18,000 square feet
Design and photos: Thirdway Interiors