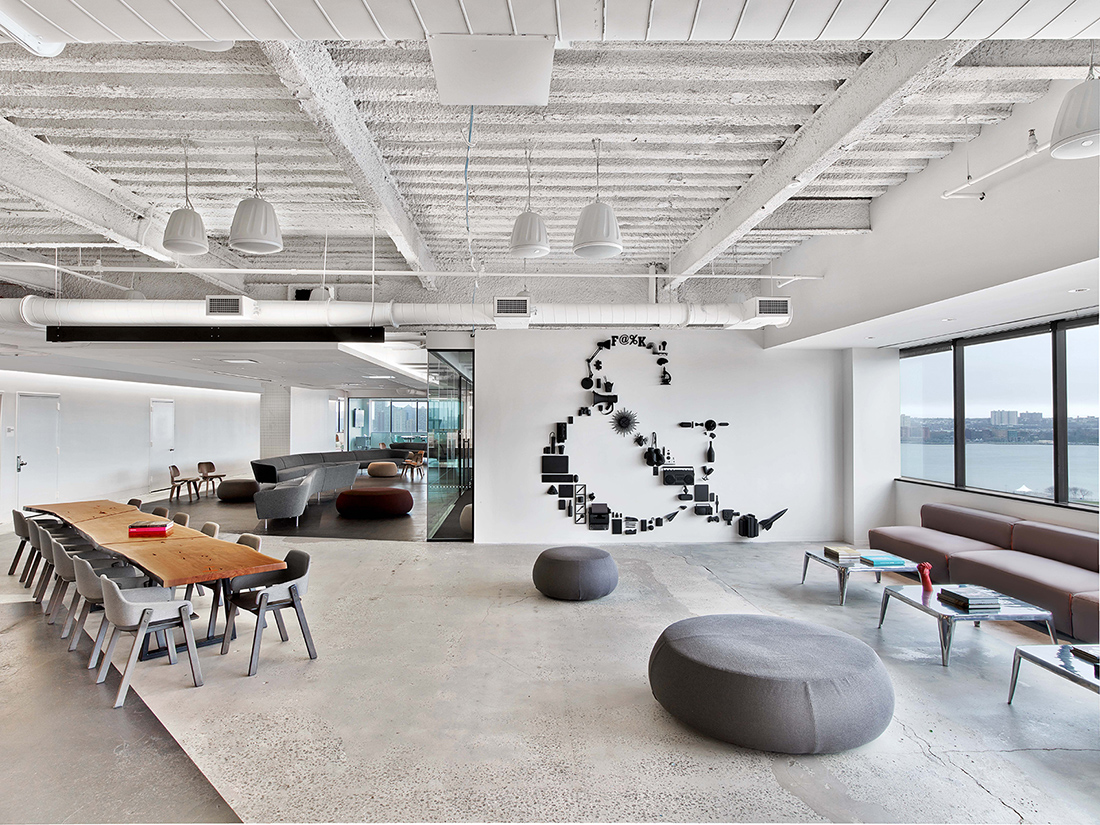 Inside Saatchi & Saatchi's New NYC Office
Saatchi & Saatchi, a famous advertising agency that provides innovative solutions to some of the major brands in the world such as: Lenovo, Lexus, Visa and Toyota, recently moved into a new office in New York City, designed by M Moser Associates.
"MMoser has achieve a new space that as edgy, modern and clever as the creative brand. Existing office fronts were removed to contain costs, thereby creating open rooms on the perimeter. The walls provided ample opportunity for the creative staff to pin up work in process and display their creative efforts with the staff. The interior open plan has a floating linear slot wood ceiling strategically placed to create hub areas where collaborative spaces have been created. Shared conference room and meeting areas were dispersed along the perimeter to provide spaces with acoustical privacy and balance the open floor plan. The main café space has been located on the west side of the floor at the perimeter windows for sweeping views of the Hudson River".