Menekuni permasalahan branding serta permasalahan harga jual tiap- tiap web serta game. Permasalahan branding pula wajib dapat dipelajari lebih lanjut supaya esoknya banyak yang terpikat pada game gambling agen sbobet terpercaya taruhan online ini. Perihal ini hendak membagikan akibat lain semacam banyaknya era yang hendak berasosiasi ke dalam game sampai banyak orang yang turut mensupport game gambling duit asli dalam kompetisi yang terdapat.
Semacam metode intersepsi, metode mengutip ataupun membersihkan bola pula ialah metode yang bermanfaat buat bertahan dari serbuan yang dicoba rival. Tetapi, Kamu pula wajib berjaga- jaga kala agen bola melaksanakan metode ini, sebab dikira amat beresiko. Bila Kamu melaksanakannya dengan salah, Kamu bisa menyakiti rival Kamu serta Kamu dapat memperoleh kartu kuning dari penengah.
Pada 2900, bangsa Mesir memakai graf hieroglif. bandar togel terpercaya ialah bahasa ikon, dimana tiap pernyataan diwakili oleh ikon yang berlainan. Bila simbol- simbol itu digabungkan jadi satu susunan, hingga hendak menciptakan suatu maksud yang berlainan. Rupa catatan serta bahasa hieroglif ini lebih maju dibanding dengan catatan bangsa Sumeria.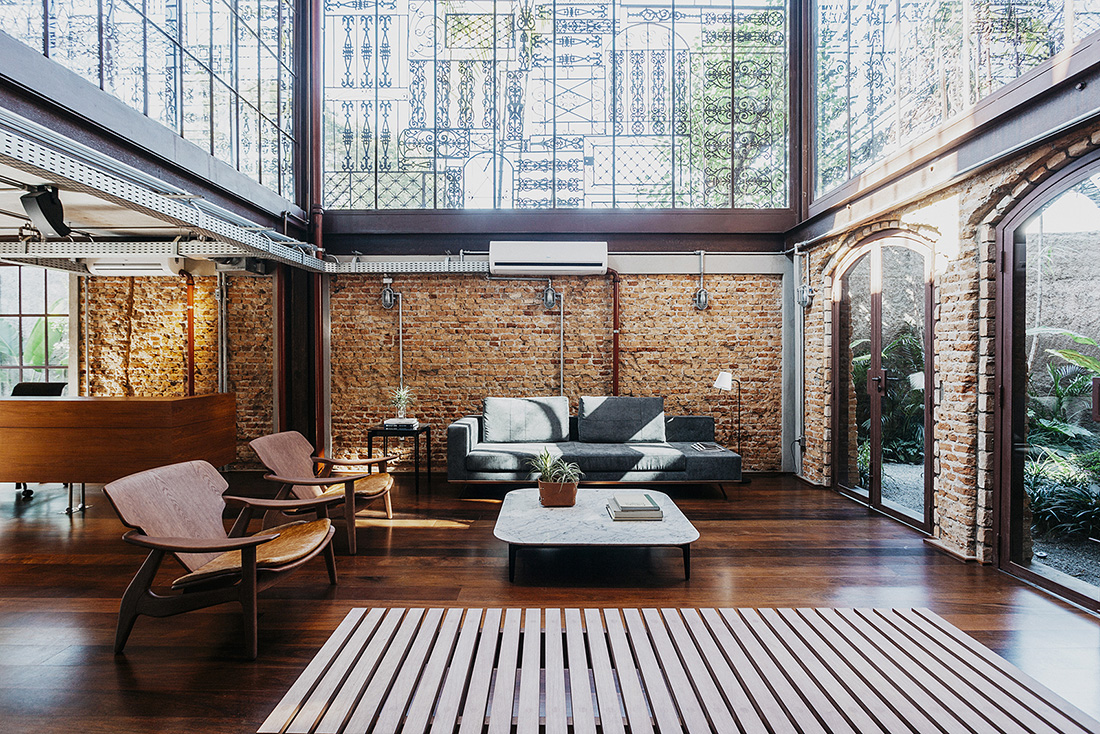 Inside AKQA Casa in São Paulo
AKQA, a global digital agency that specializes in creating digital services and products, recently opened AKQA Casa, a new creative office space in Sao Paulo, Brazil, designed to be a community-focused workplace for São Paulo's evolving creative community where art, science and imagination come together to encourage a collaborative approach to creating the future.
"AKQA Casa is a welcoming environment where art, science and imagination come together to encourage a collaborative approach to creating the future. A space that feels less like an office and more like a cultural hub for São Paulo's evolving creative community. It includes a stunning garden, auditorium and gallery that will host a regular programme of events, lectures, talks and performances with artists, musicians, thinkers and makers. Boutique Brazilian architecture studio Estúdio Penha designed the AKQA Casa around the concept of a community-focused workplace with a homelike, open and inviting atmosphere. The surrounding garden permeates the entire house. Large window frames on all levels create a strong relationship between the interior and the garden, filling the space with plenty of natural light. A plant-filled indoor patio adds a botanical feel to the inside. A green outdoor garden on the top mezzanine floor further connects the external and internal environments. A wooden seating area in the backyard with the option to project films and presentations can be used to host work meetings, social gatherings and events. A patchwork of vintage iron gates and railings on the upper façade of the house form a brise-soleil filtering natural light and casting dynamic lace patterned shadows inside. The intricacy of this brise-soleil is a distinctive feature of the building. The concept of the open house to foster collaboration between the AKQA team, clients and São Paulo's creative community also manifests in the long communal table and professional kitchen, bringing people together over specially prepared meals by local chefs. Keeping the environment in mind, the house is equipped with sustainable systems including solar panels, rainwater storage for reuse and energy saving LED lighting to save power and minimise water consumption. To create a visual unity, natural materials like iron, leather, reclaimed or certified wood, stone, marble and fabrics with neutral shades were chosen," says Estudio Penha