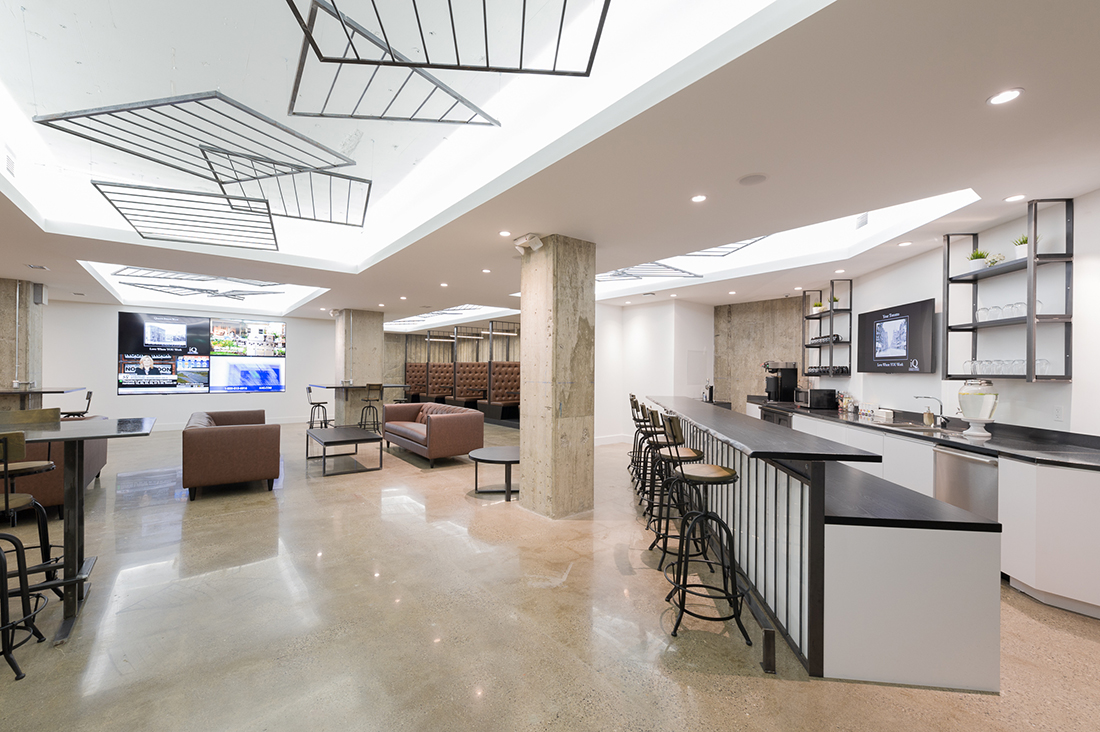 Inside iQ Office Suites' Toronto Coworking Space
iQ Office Suites is a luxury coworking/shared office company based in Toronto, Canada, that provides office space users with flexible workspace solutions featuring quality design, furnishings and technology. This is their second Toronto coworking location, located in historic Bank of Canada Building on University Avenue.
"Constructed in 1957, this eight-story structure occupies a full city block and offers an abundance of natural light to the 43 private offices, five pods and 12 dedicated desks occupying one full floor.  The uniqueness of the building's architecture is captured by iQ's design, which features 12 foot open ceilings, 9 foot wood doors with glass inserts, glass office fronts and exposed concrete columns and floors. iQ members at this location benefit from private elevator access to The Vault, a beautifully appointed, contemporary lounge and event space located in the 4,500 square foot space originally constructed for the Bank of Canada to house the gold and currency reserves for this region of the country. In addition to a premium lounge space, the iQ Vault also offers a variety of meeting room options and is available for private event bookings".
Location: Toronto, Canada
Size: 25,000 square feet
Photos: courtesy of IQ Office Suites