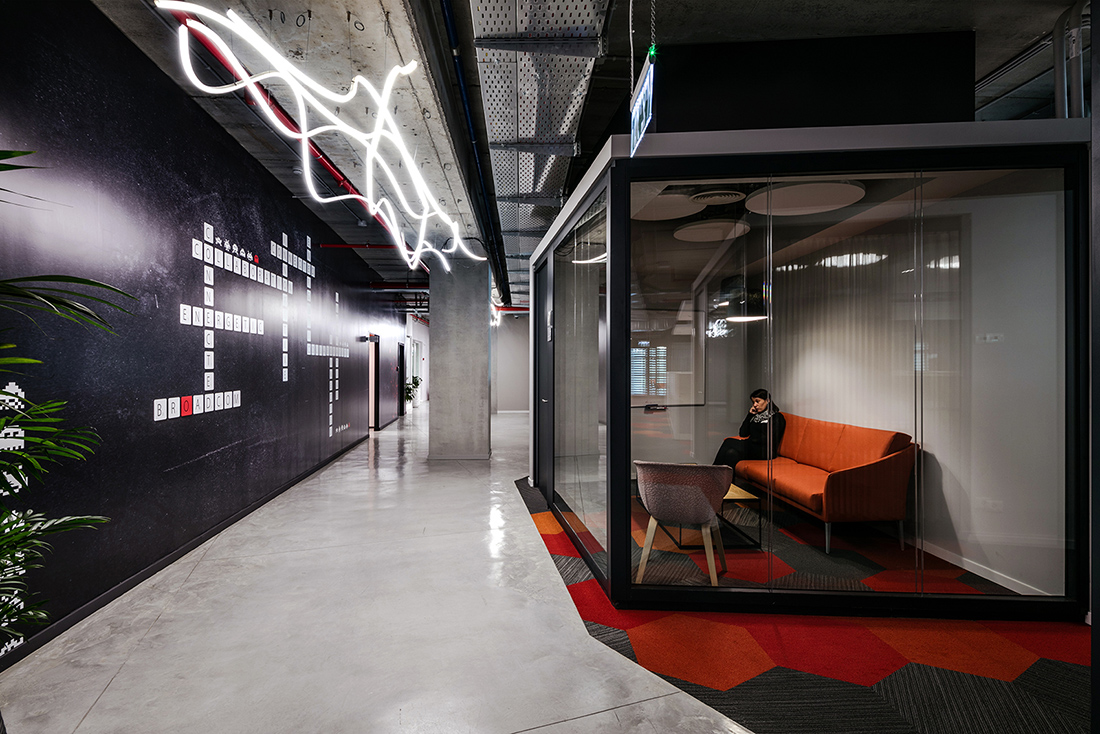 A Look Inside Broadcom's New Yakum Office
Broadcom, a global company that provides a broad portfolio of system-on-a-chip solutions, recently hired architecture & design firm Setter Architects, to design their new offices in Yakum, Israel.
"Setter Architect's design drew inspiration from the materialistic and form world of semiconductors taking into consideration Broadcom's brand identity which includes the company's' color palette, typography and signature waveform; implemented in order to emphasize the company's values- innovation, communication and growth. The planning, as mentioned above creates a workspace that sustains and amplifies collaborative work between singulars and teams all the while allowing for privacy. The design of personal workstations is set in cool, soothing tones. Formal meeting rooms are equipped with the best technology, optimal lighting, and functional flexibility; whereas informal meeting rooms, closed and semi closed provide opportunities for encounters, where the design is elegant, laid back & colorful and sparks creative collaborations. Meeting areas serve as islands between public passageways and private work areas, creating acoustic and visual buffers. The planning enables comfortable and natural flow amongst the various functions. The passageway is lit up with special lighting fixtures that were designed and manufactured especially for Broadcom; the wavelike fixtures express the innovative creativity of the company which plays an essential role in the brand's' identity. The space incorporates within it down-time and eating areas that are well lit and inviting; providing a fresh and invigorating ease and serve as an additional way to meet casually throughout the company. These areas embrace bold colors and natural materials such as wood, concrete, and metal, all the while keeping a modern, clean and simple train of design".