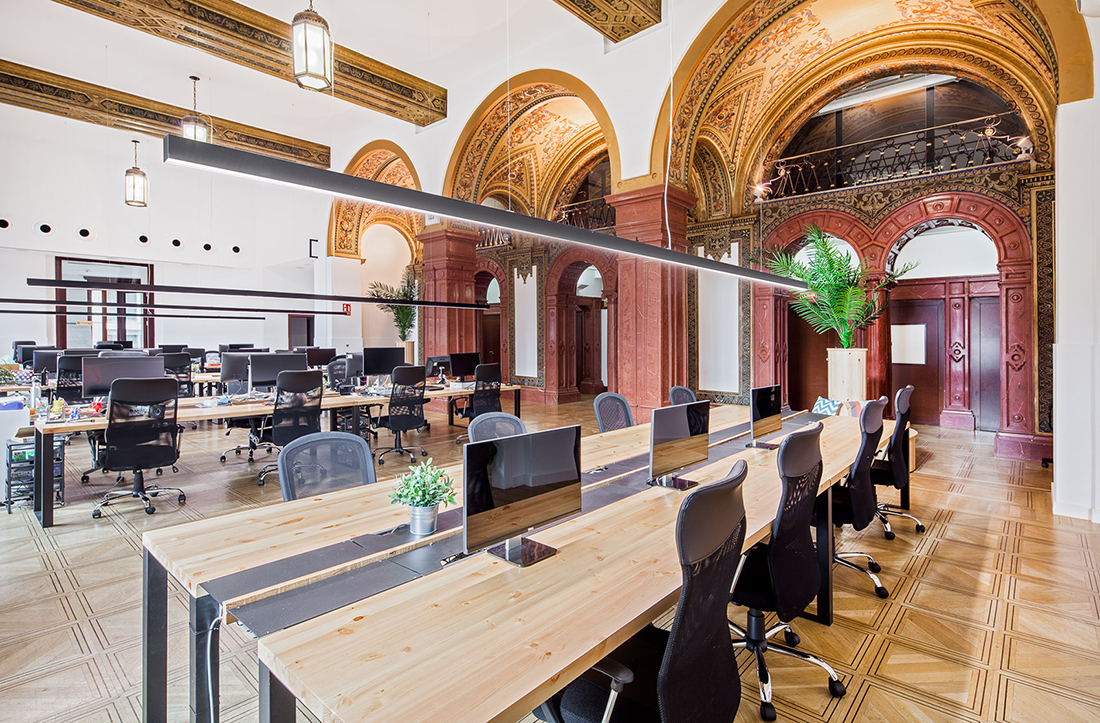 A Look Inside CARTO's Sleek Madrid Office
CARTO, a digital mapping platform for discovering and predicting the key insights underlying the location data in our world, recently opened a new office in Madrid, Spain, designed by interior designer David Zafra.
"Located on the emblematic Palacio de la Prensa in Madrid, a 1924 building in the city center with great views of "Plaza de Callao" the goal was to renew this old palace with brown walls and lots of rooms and create a clean open space where the history of its floors and vaults merges with a contemporary style presenting a unique and ecologic environment for all CartoDb employees. It includes a relaxed lounge with a stage for conferences, a bar restaurant, a small gym, super tall roofs, 2 main meeting rooms and more than 600m2 of open spaces to work," says David Zafra
Tip: We have also featured CARTO's Brooklyn offices. You can see the photos HERE.
Location: Madrid, Spain
Date completed: 2016
Size: 11,840 square feet
Design: David Zafra