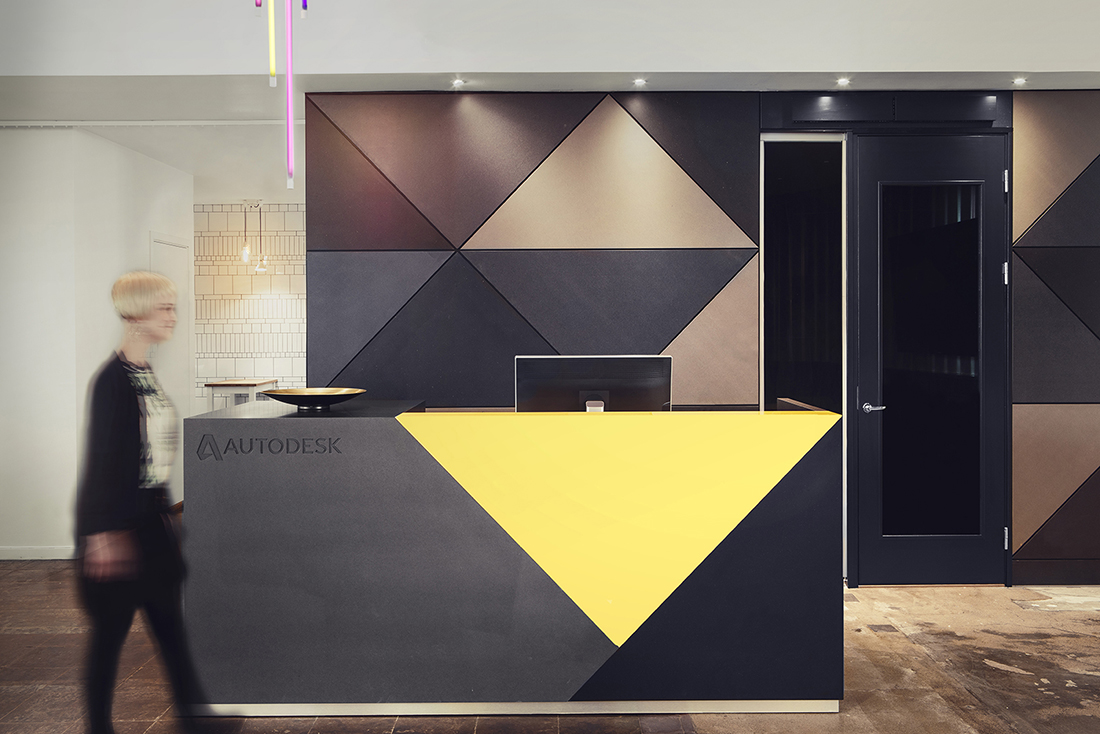 A Look Inside Autodesk's New Stockholm Office
Autodesk, a software company that develops 3D design software for use in the architecture, engineering, construction, and media industries, reached out to architecture & design firm White Arkitekter, to design their new offices in Stockholm, Sweden.
"Autodesk, a developer of an engine for computer games and visualisation, tasked White ID to design an interior scheme to support the company's working style. At the same time, it had to communicate the company culture and business ethos to both employees and the large number of visitors the office receives. Essentially, it had to be hi-tech, professional and homely at the same time. To cater for the diametrically opposed needs for both individual work and inclusive group activity, White ID's solution was to split the office space into two. By giving each part its own distinct character the various zones for different activities are clearly demarcated. Ensuring that the spaces work together as a whole, the solution offers a seamless transition between them. The social and more dynamic areas are gathered at a colourful core in the centre of the space. The core is a space for collaboration, meetings and relaxation. Individual or tasks requiring concentration take place in workspaces that form an outer ring around the core. A glass partition with a computer game inspired motif separates the different functions yet provides the transparency needed to create a cohesive environment. "In relaxed and shoeless meetings, our client Autodesk shared their vision for an office space divided into two 'worlds', with each world serving a distinct function. One workspace with a Zen-like environment where staff can work uninterrupted and get immersed in the digital world, and another for socialising, play and meetings 'IRL'. The membrane between these two worlds is a semi-transparent artwork by Oscar Aglert which interprets Autodesk's business in a fun and playful way – which is just what the client's business is all about," says Magnus Lindgren, lead interior architect at White. Materials play a key role in the zoning. The core features strong colours and patterns to complement the building's industrial character and to become an extension of the city outside. Wood and natural materials lend a lighter feel to the workspaces in the outer ring".