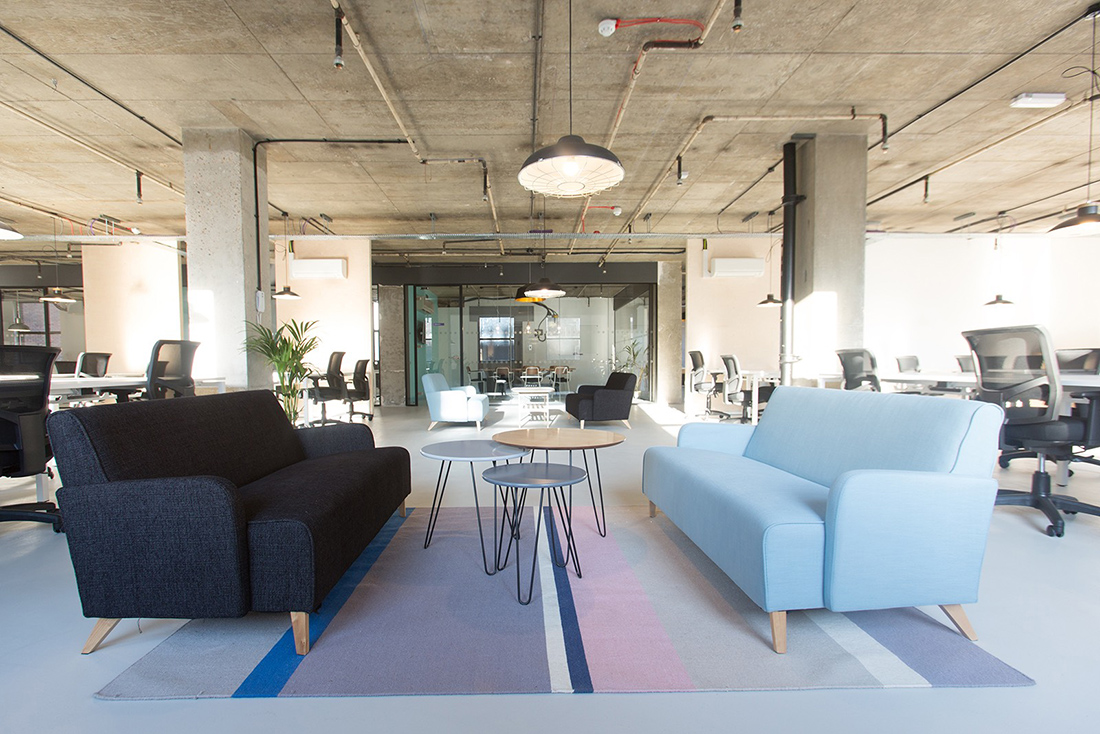 A Tour of Techspace – Aldgate East
Techspace is a curated community of ambitious fast growth businesses, that offers move-in ready workspaces designed specifically for tech startup and scale-up teams. One of their coworking locations is located in the London's Spitalfields district.
"Just south of Brick Lane, and the excitement of Spitalfields Market, our Whitechapel location is situated between City and Tech districts. With 4,000 new homes making way for their owners in the next 6 months, and 1,000 new businesses moving to the area, Aldgate and Whitechapel is bustling with new life. Our space is split across six floors and is finished with a contemporary feel, with a wealth of natural light, currently hosting Business Insider UK, Jinn, Goodlord, Upday for Samsung and many more inspiring tech scale-ups" says Techspace.
Location: Spitalfields – London, England
Size: 26,000 square feet
Photos: Techspace