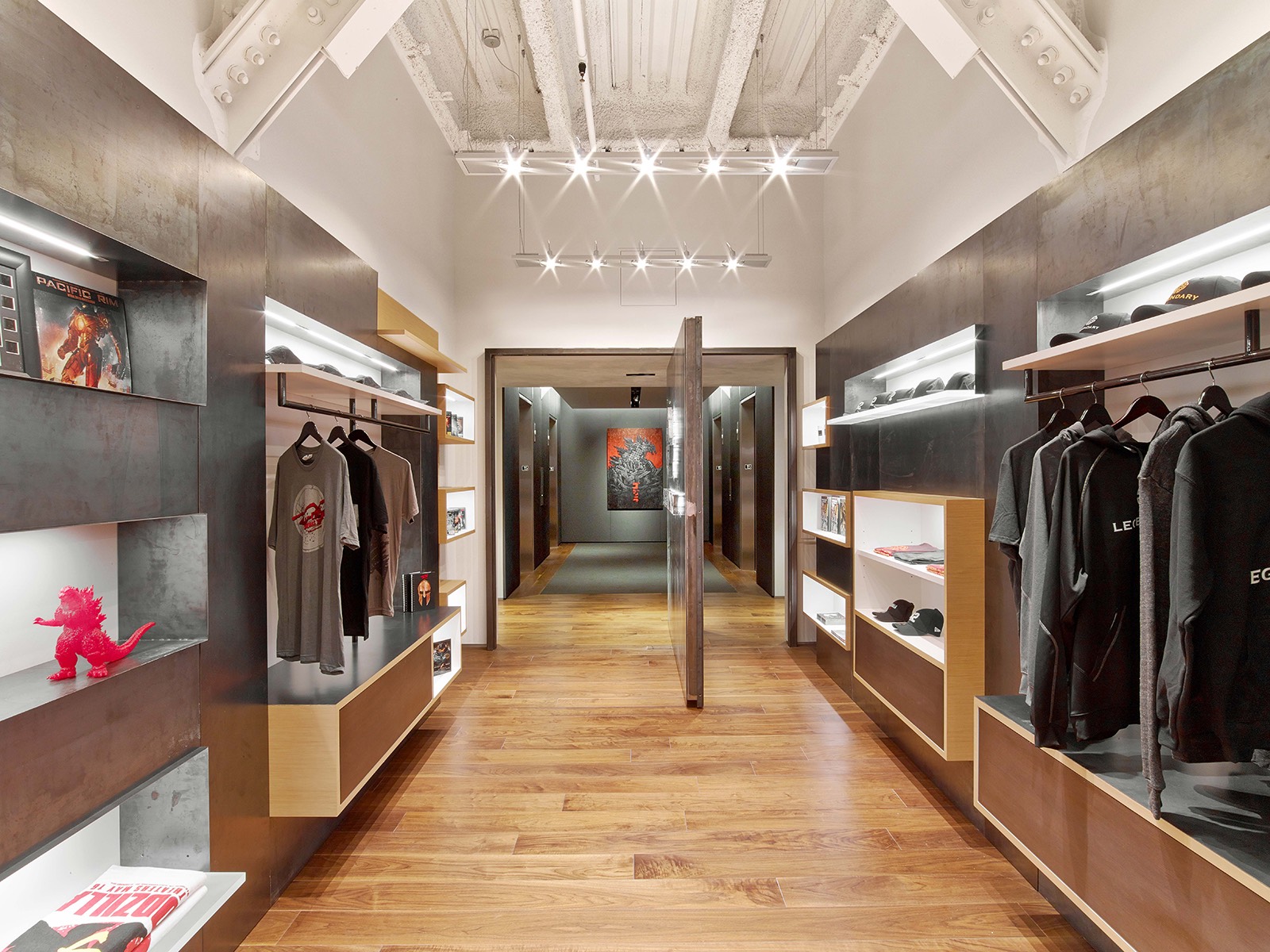 Founder of dTank Reto Eberle: Apart from creating a cool looking office, you need to make it functional and inspiring
dTank is a Los Angeles-based custom furniture company that collaborates with interior designers and architects and creates custom furniture from conceptual design to installation. Recently, we sat with dTank's founder and CEO Reto Eberle in his cool office in Los Angeles' Burbank neighborhood, and talked with him about the future of workspaces, coworking trends and also dTank products.
Hello Reto, could you please introduce yourself and your company to our readers? What exactly do you do?
Hello! As you said, my name is Reto Eberle and I'm the founder and owner of dTank. dTank is a custom furniture company that creates custom furniture from conceptual design to installation. We collaborate with interior designers and architects to create unique and innovative furniture. We begin by taking the clients and designers vision and using our talents as furniture designers, engineers and manufacturers to turn it into reality. We focus on pushing the boundaries of design and fabrication.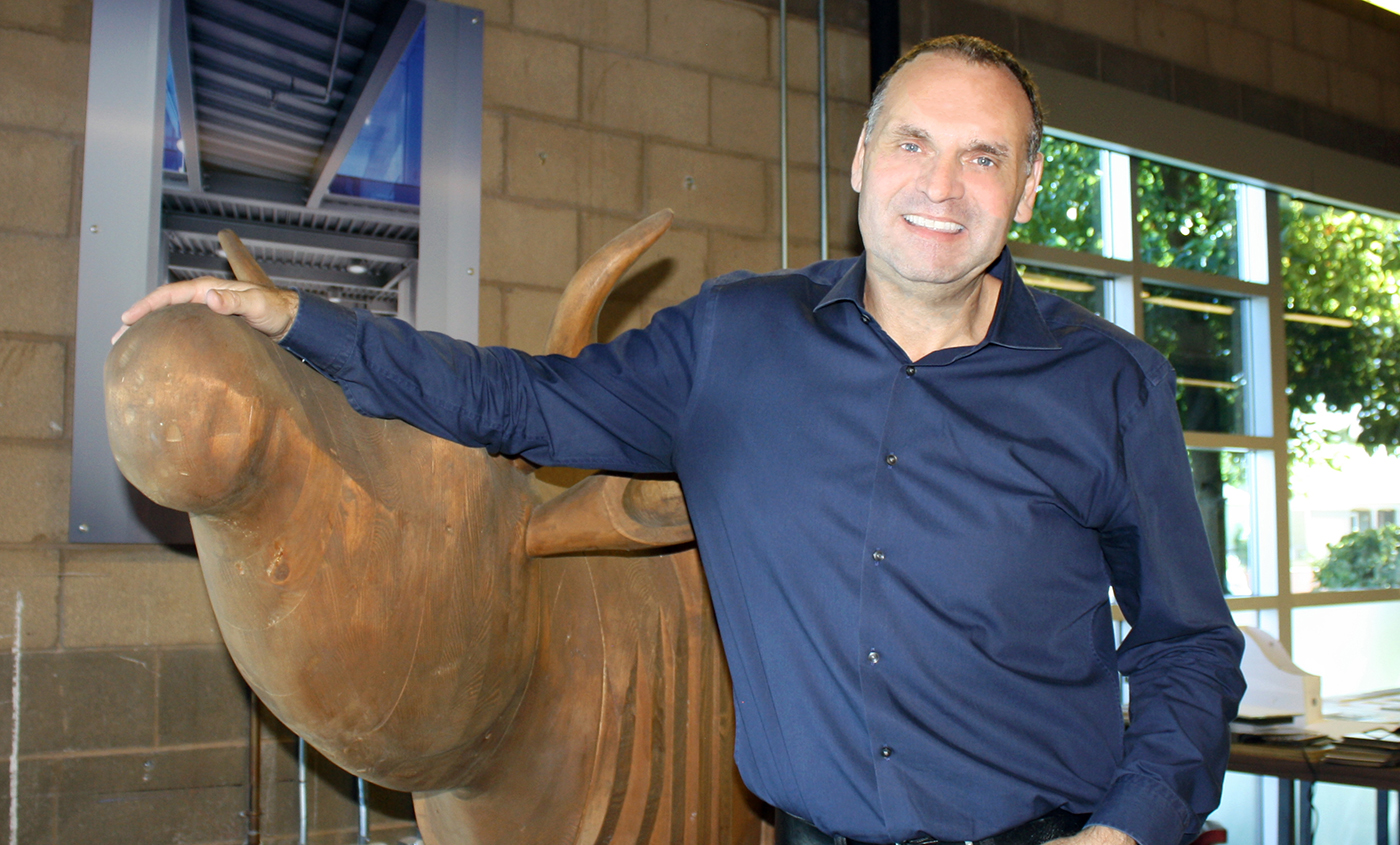 dTank was founded in 1998, how has the typical office evolved since then?
In 1998 we experienced the dot-com boom where technology companies, particularly in the San Francisco and Silicon Valley area were breaking out of the common cubicle designs and wanting more open, collaborative, fun spaces that got their creative juices flowing. The furniture designs were experimental and we were creating furniture out of unusual materials such as parachute fabric, street signs, light posts, and more! Around 2001, during the collapse of the dot-com era, we got more involved with advertising agencies. The advertising industry really set the tone for branding interiors. They emphasized creating an office environment that showed their client's how they can apply their talents and creativity to their space. As the years have gone by, company's, particularly workspaces, have adopted an open space environment. Privacy isn't as important anymore. Private offices and privacy panels went away and people were more comfortable sitting closer to each other. Today, we see trends of benching with long tables and collaborative spaces like communal tables. If it's one thing we learned from being around for almost two decades is that history repeats itself and a lot of designs are revived with a more modern twist. Because we work directly with the designers and the clients, we get a clear idea of how the company and the staff work so we're able to come up with designs that set future trends.
You are originally from Switzerland, a beautiful country in Europe. What has brought you to the United States in 90's?
Switzerland is a beautiful country with a great healthcare system where you can create a lovely life for yourself however, I was driven by entrepreneurship and at the time Switzerland was not the right place for that. Today with places like Berlin, London and Paris, you have greater opportunities in Europe but it was not the case in 80s. I actually grew up in the furniture industry with my family so I was always passionate about furniture so I chose to come to America in the 90s and explore my options. Living in America I've learned that if you work hard and are passionate about your career goals, the opportunities open up for you.
What do you think are the current office design trends?
We create furniture for all types of environments and industries so it varies. In the office space industry we see a lot of long benches and sit-stand tables. When I started in the 90's, ergonomic office chairs were a big deal and now it's the desks. The sit-stand desks are getting more and more affordable so we see them often. That said, we always caution people that having sit-stand systems are just one way to help prevent injuries but they do not make a great difference alone. Companies that spend the time to teach their employees how to use their ergonomic furniture, encourage breaks, use alternative working options like a motion chair rather than a static chair. Another trend we see often are collaborative spaces like huddle rooms and open seating spaces.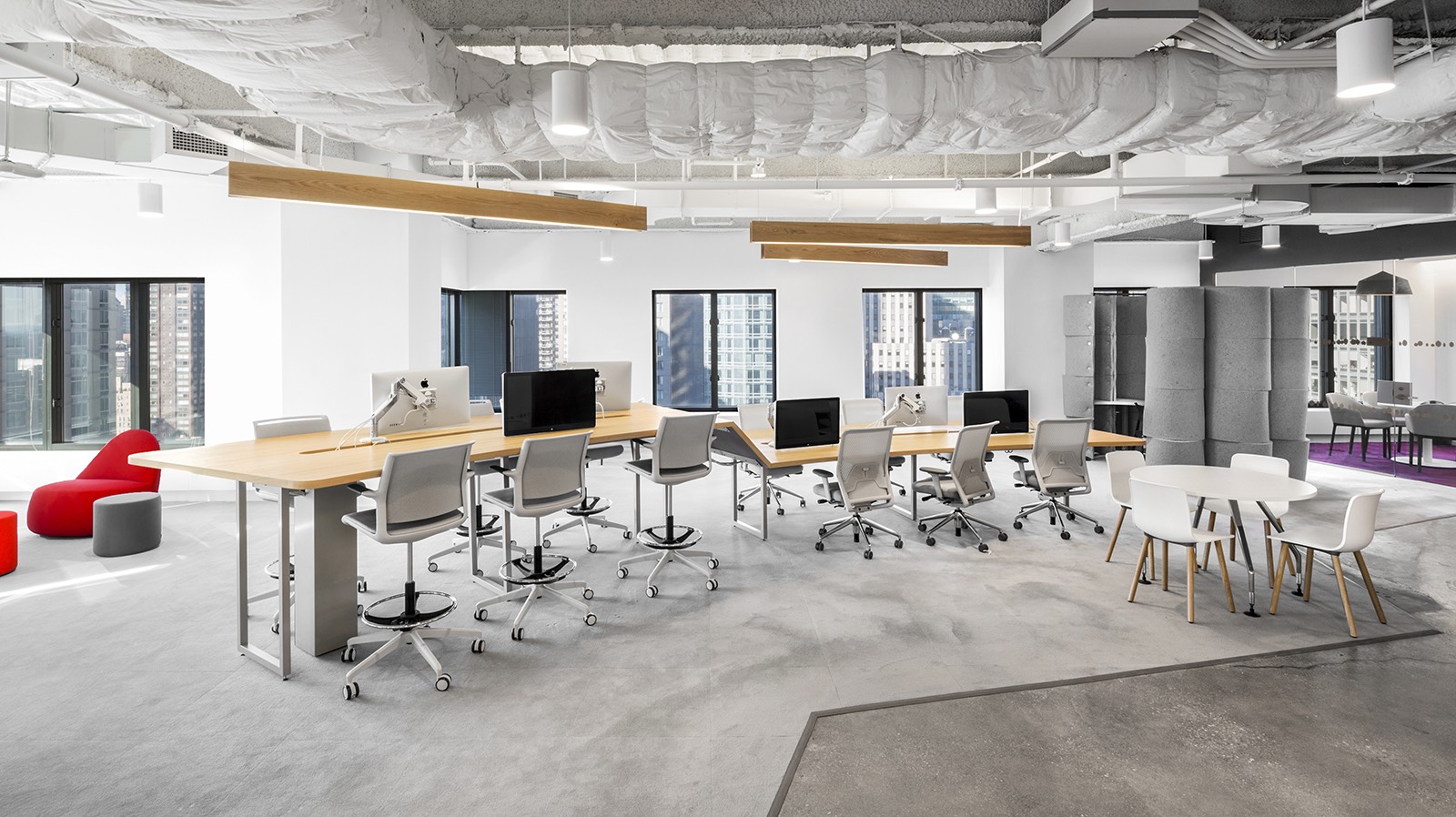 Many tech companies invest enormous amount of money into their office environment. What do you think is the reason for that and can we say that having a cool looking office helps you to attract the best talent?
Nowadays, there is a lot of money spent on the design and functionality of an office because of the benefits that come with that. Outside of providing your employees with a cool looking office, you need to make it functional and inspiring. A lot of design firms will spend a lot of time studying how people interact with an office space from how they work on the computer, file paperwork, use the printer, and even eat their lunch. They create a space that helps the majority of it's employees get the best experience. And by this, it naturally attracts talent and also retains talents by indirectly telling them, they matter.
What are the common mistakes companies looking for a new office design do?
A common mistake I see are companies spending a majority of their budget on lounge spaces or lobbies because they are typically the spaces that directly face their customers or clients. I believe there should be a focus on where employees spend most of their time. Generally, companies feel like employee spaces are where they can save money. If you consider the fact that employees spend 40+ hours a week at their desks, spending time and design efforts of these areas may impact the longevity and health of employees which in turn will save a lot of money.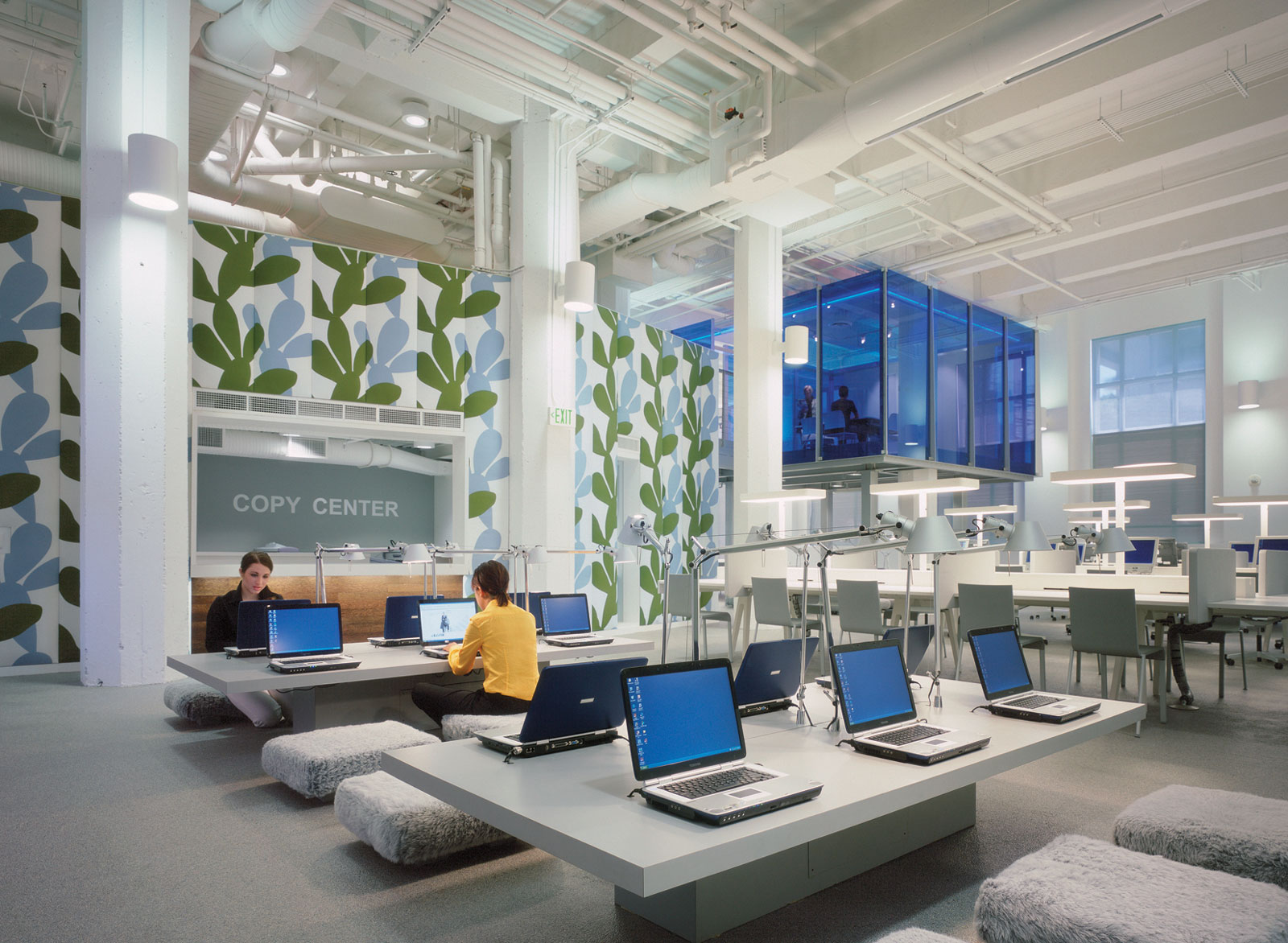 Let's say I have a tech company and I want to have my office space to be designed by your company. How does the design process look like these days?
Our primary concern is the furniture and we rely on our A&D partners to design. We collaborate with them so the furniture and space are designed as one. Generally the interior designers and architects bring us into projects as a part of their team, just like they would bring in a technical consultant. We work with them to see what piece of furniture would work best as custom. We work hand-in-hand with them to create conceptual designs until it is exactly what they want and then move into manufacturing all the way into installation. dTank is actually short for design tank and our mission is always to create an environment and follow a process that is very collaborative. We work closely with experts whether it be designers, engineers, fabricators, manufacturers, to create furniture and a space that is functional, creative and of course looks great!
What do you think is the future of workspaces?
As I said earlier, history repeats itself, so I would not be surprised to see trends from the past coming back again. That said, in more recent times, workspaces have gotten more minimal with concrete floors and open ceilings where the cons of limited privacy and poor acoustics will be addressed. Adding private spaces and acoustical panels while keeping the open space feel will become more and more relevant. It's also important to look ahead into the future of what new jobs are going to be created. We always take some to research and learn how they will work and how it may affect our industry.
Do you think there will be a moment in the future, where offices will be gone and people will work and communicate primarily from their home offices?
Home offices and overall off-site working is not a new thing and although it's become more and more relevant and established, it does not work for everybody. There is a large group of companies and employers within those companies that need to be apart of a corporate culture and collaborative environment. We definitely see the convenience of working from home and it can benefit certain employees a lot, for example, cutting down their commute time or allowing them to set their own hours. The cons of home offices, however, are that many times the setting of the office is not appropriately addressed. If an employee is sitting at their kitchen table for 8+ hours a day, they will notice the negative affects it has on their body and work in no time. It's important to make sure your furniture is ergonomic, your space is designated only for work, and that it allows for proper functionality and productivity.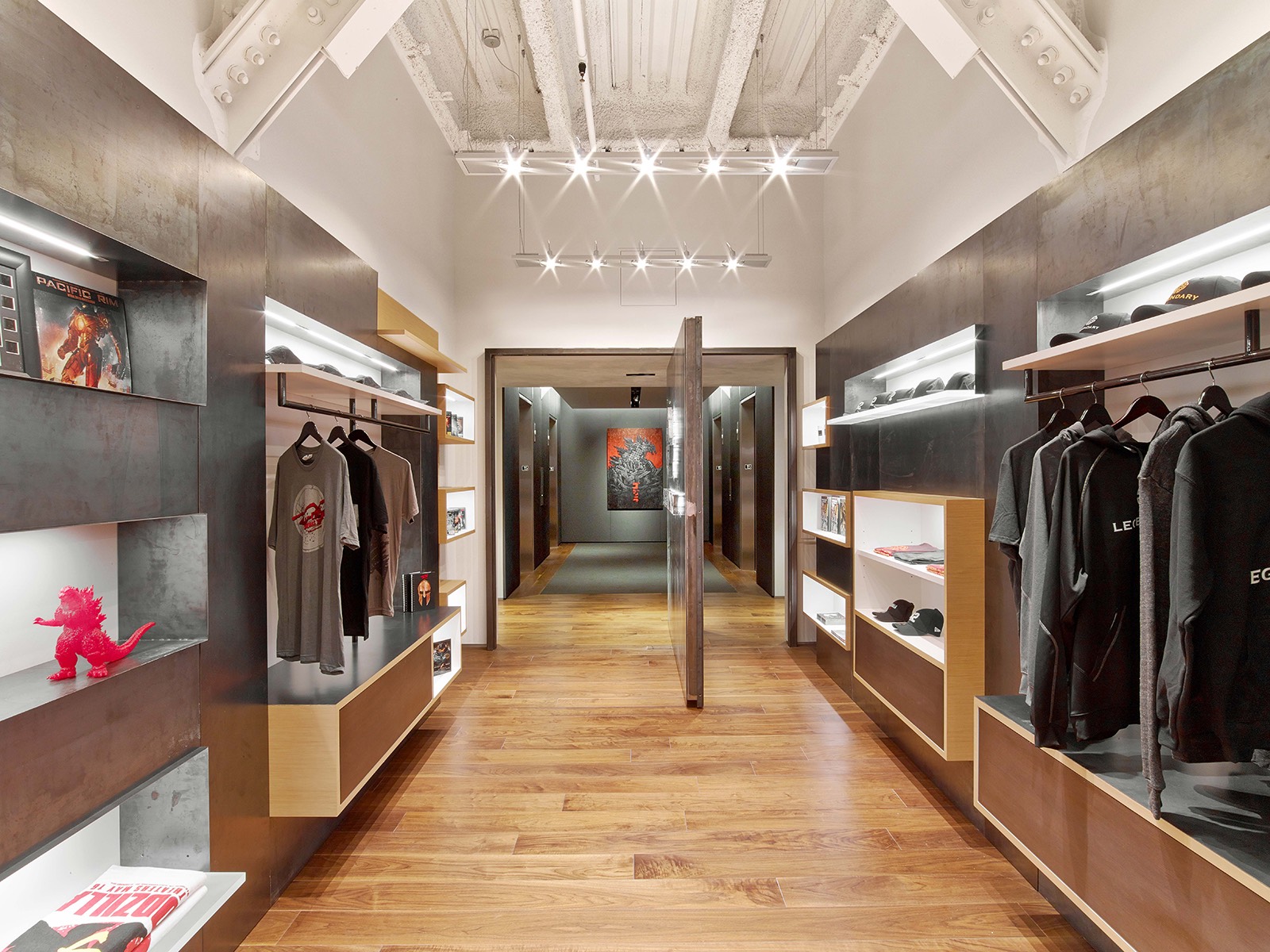 How do you feel about co-working spaces? It seems like working in co-working environment is becoming a preferable choice for many creatives and professionals, but also for some companies that set up offices in co-working spaces, and let their employees work from there
Before "co-working," businesses had the option of renting out office suites, so it's not necessarily a new trend. I definitely believe there is a need for it. There are businesses, especially start ups that simply cannot afford leasing their own space. At a certain point, those businesses may transition to their own space but some, particularly smaller business may be content with co-working for the long haul. Some people, however, don't work well around a lot of noise or being surrounded by other people, so co-working may not be the best option for them. The great part about co-working is that provides an option for those that may need it. Providing options is what dTank is based off of. We are able to provide our client's options that are best fit for them because we create furniture rather than sell already made furniture.
Do you think it is only a current trend or is it the future for many companies? For example to keep the costs down, as you just said?
For smaller companies, co-working is the best fit in regards to saving money. Generally, they don't have the capital to lease a space and pay for all the things that come with it. I personally don't believe co-working is a trend that will go away. There may be more now than there was before but it will never go away. Like all workspace solutions, it may evolve with the times but the problem it is currently solving will always exist.
You will be launching a new product that should help companies with the office acoustics. Could you please introduce it to our readers? What does this product do?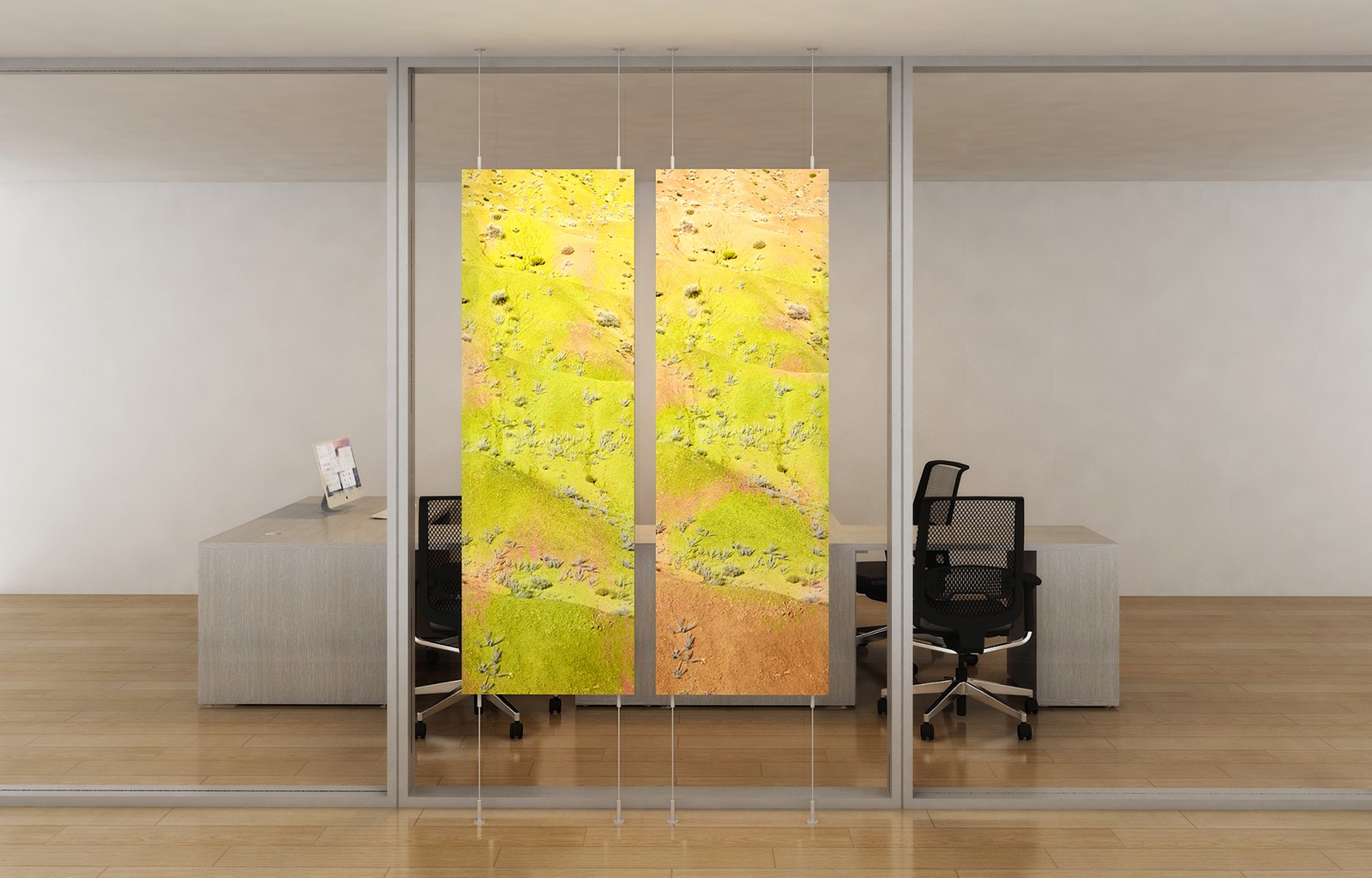 Acoustics is something that has generally always been addressed but in current times, because of the open office space, it's needed more than before. The best way to describe is there are times that you go to a restaurant and regardless of the amount of people around and the noise level, sometimes you are truly bothered by the sound and other times it's just background noise. When the noise bothers you, it is because the space has not appropriately addressed their acoustical issues. The noise made within the space travels and bounces against hard surfaces and redirects the sound cause noise reverberations and echoes.
We've created a product that not only solves this issue using acoustical core material by trapping and absorbing the sound rather than redirecting it, but have made with a few properties that make unique to the market.
We understand that spaces, particularly commercial, want to be visually appealing. So instead of just wrapping our acoustical panels with a colored or patterned fabric, we print art on an acoustically transparent fabric, hence the products name of Acoustical Art. We provide clients a gallery of hundreds of art options, from photography collage art to gradient art. We can also create custom art for our clients who want to brand their space or tell the story of their company or use art that our clients provide.
The other unique capability of our system is the frame. We use a very innovative aluminum frame system that allows our clients to display the art in a variety of configurations. You can hang it against the wall, suspend it from the ceiling horizontally or vertically, float it in a space, or make it freestanding. We provide all these configurations so that our architect and designer clients have flexibility when it comes to fitting this product seamlessly within their space.
Acoustical Art is all about creating "art with a function." Solving acoustical issues while displaying beautiful art. It addresses all the desirable and advantageous elements from art and acoustics to flexibility, adaptability, personalization and individualism.
Your company also makes and sells a custom furniture. What kind of furniture can you exactly make? And who is your typical customer?
The custom furniture we make is mostly for commercial applications within workspace, healthcare, hospitality and education industries. We can furnish the entire area starting from reception areas to conference rooms, into private offices, to kitchens. When working with commercial design studios, the industries and the furniture requests can be simple to complex. In workspaces, we've made workstations, reception desks, huddle spaces; in healthcare spaces, we've made nursing stations, casework, physicians tables; in hospitality, we've made display shelves, wine storages, dining tables; in education, we've made auditorium seating, computer desks, lounge seating. We can design and build any piece that can realistically be engineered and fabricated. Our focus is on making commercial grade furniture so that it can hold up and be long lasting within the space. Each piece is custom for each client and is never repeated.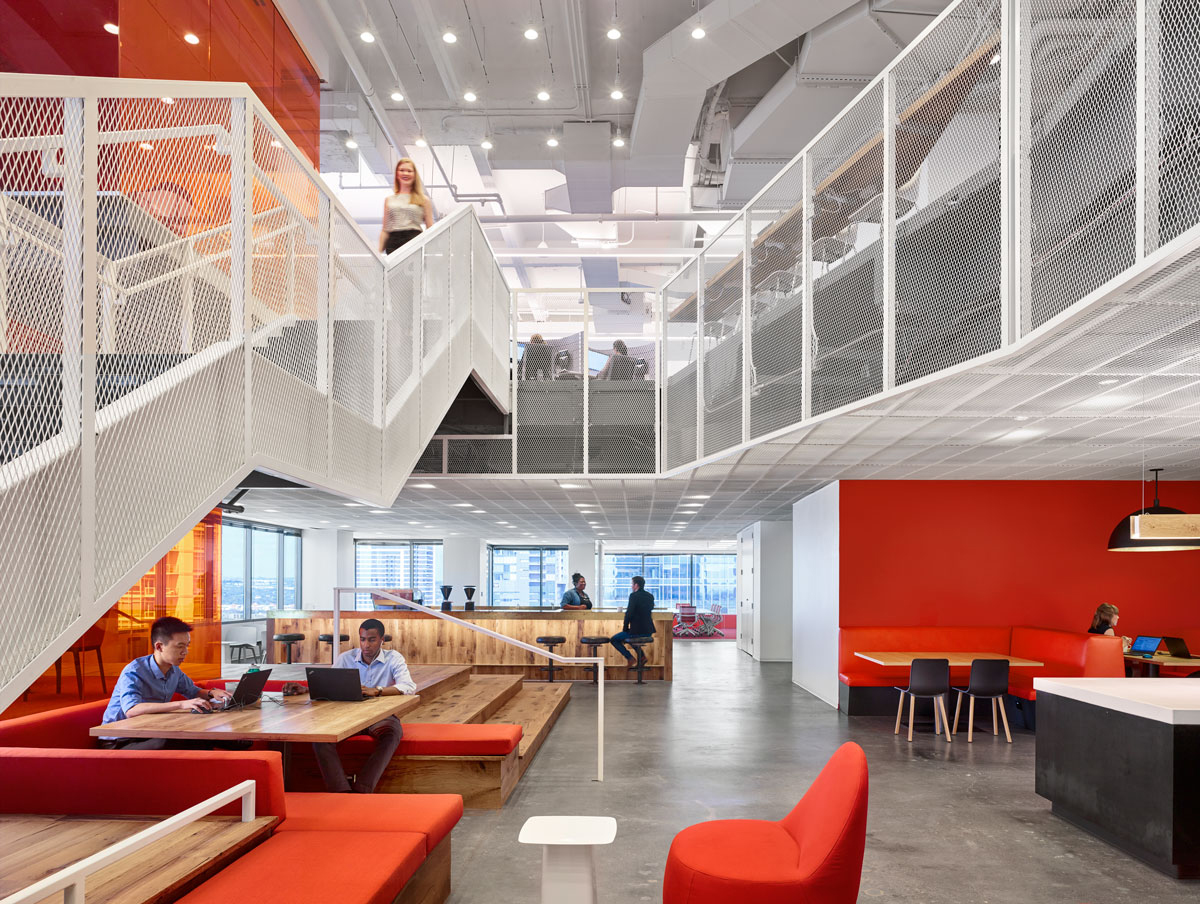 The best office space you have ever seen?
That's a hard question! Each client and company is so different from the other especially when it comes to showcasing their personality within their design. Generally the best spaces I have seen, have a visually appealing design with branding, are functional, have good acoustics, and the furniture blends well within the space. I have seen a great deal of spaces that fit in this description, so fortunately there isn't just one!
Thank you for your time Reto
Thank you Michal