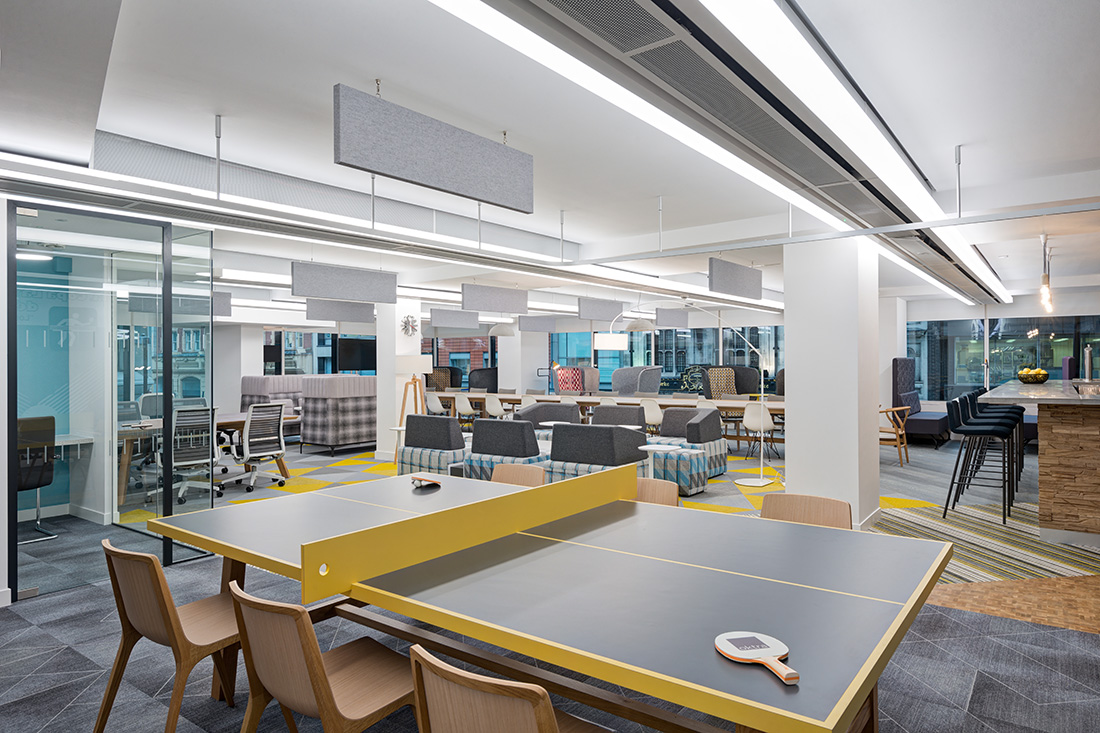 David Osborne from Oktra: I believe that advances in technology are shaping the future of workspaces
Oktra is a London-based design and build company, that designs, defines and delivers bespoke and sustainable workspaces. We recently sat down with Oktra's senior designer David Osborne, and talked about interior office design, coworking trends and workplaces in general.

Hello David, could you please briefly introduce yourself and Oktra to our readers?

I am Dave Osborne, a senior designer. Oktra is London's leading office interior design and build company.

Oktra focuses mostly on office design. What do you think are the current office design trends?

One of the most interesting things happening around design is the focus on community, wellbeing, and culture. Companies are beginning to understand the importance of collaborative working and idea sharing. Creating spaces that encourage collaboration and discussion – this is key to building a great company culture and getting the most out of your team.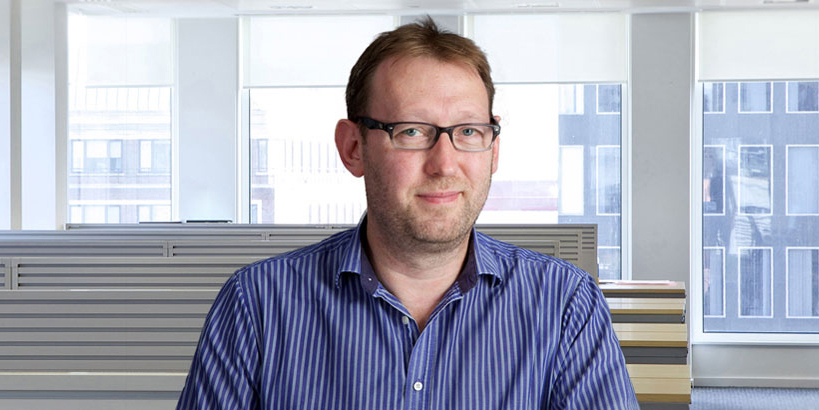 These days companies invest enormous amount of money into their office environment. Is it because having a cool looking office helps them attract the best talent?

It is not necessarily the 'cool' looking office that helps attract the best talent, but what that cool looking office environment allows. Many of these companies now realise that their staff are their most important resource, and understand that their wellbeing is what underpins and drives their organisation's success. Our clients are now asking for more relaxed environments; spaces where people can socialise and encourage ideas sharing.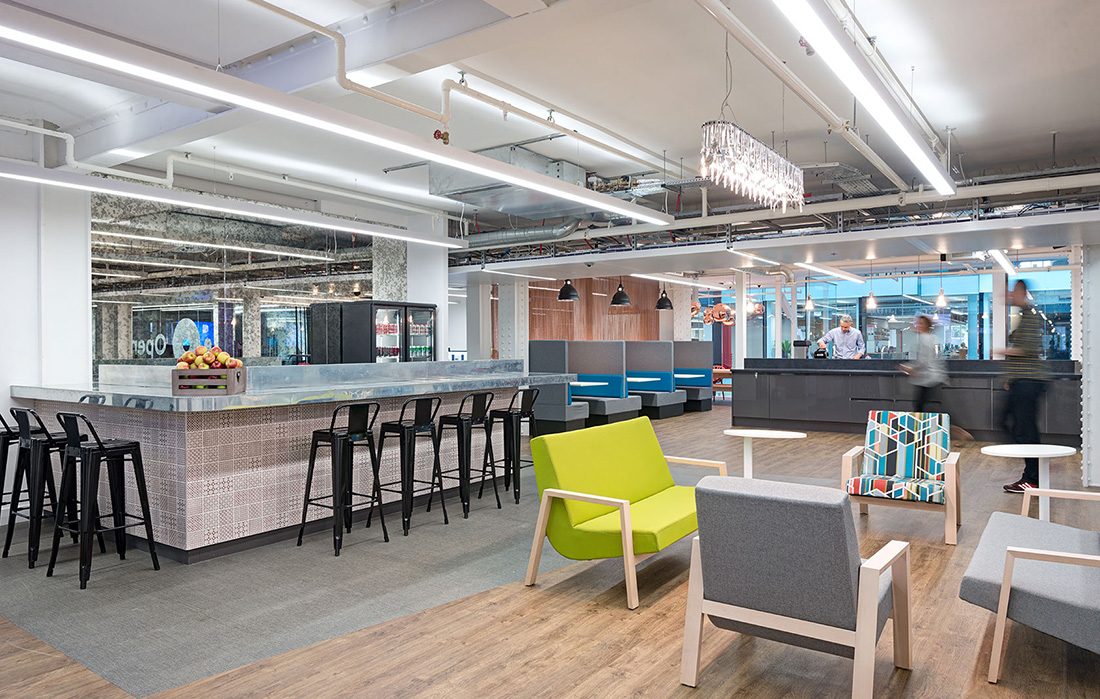 What are the most common mistakes companies make when looking for a new office?

Companies often rush into acquiring new buildings without having truly considered whether it meets their needs. We advise consulting with a professional early on in their fit out journey, this ensures they find the right space that supports their business objectives.

Let's say I have a company growing rapidly and have recently moved into an new empty office space. Now, I am at the stage where I would like to reach out to your company to turn my empty space into the dream office. What would the process look like?


The basis of the design process today is still the relationship between designer and client. As designers, we need to understand our clients' company, working practices, and aspirations. By doing this, we can best serve our clients by challenging their preconceptions, suggesting different ways of fulfilling their requirements, and creating spaces that are creatively tailored specifically to them. There are typically three stages to the design process. After we've listened to our client's brief and needs we move on to the conceptual design stage. This is the creative, innovative, ideas-based part. We give the client a mixture of ideas and concepts and then gradually narrow them down until we have one complete concept. We then create a detailed design, this is the technical part where we provide our building team with the information they need to build it. The third phase is when we talk to our client about branding and messaging and how they would like to incorporate specific elements.

What do you think is the future of workspaces? 

I believe that advances in technology are shaping the future of workspaces. If we take Oktra ourselves as an example, we already have the ability for the majority of our team to work remotely. If we take this example forward, there is no reason not to believe that in the future, this will become commonplace in workplaces, reducing the number of fixed workstations, providing a higher percentage of agile workspaces, potentially resulting in a reduction of office space required per head.

Do you think there will be a moment in the near future, where people work exclusively from their home?

I think the office will always be there. Yes, we are able to work in different ways and from different places but the need to interact and build relationships on a human level will be required to drive success and share ideas.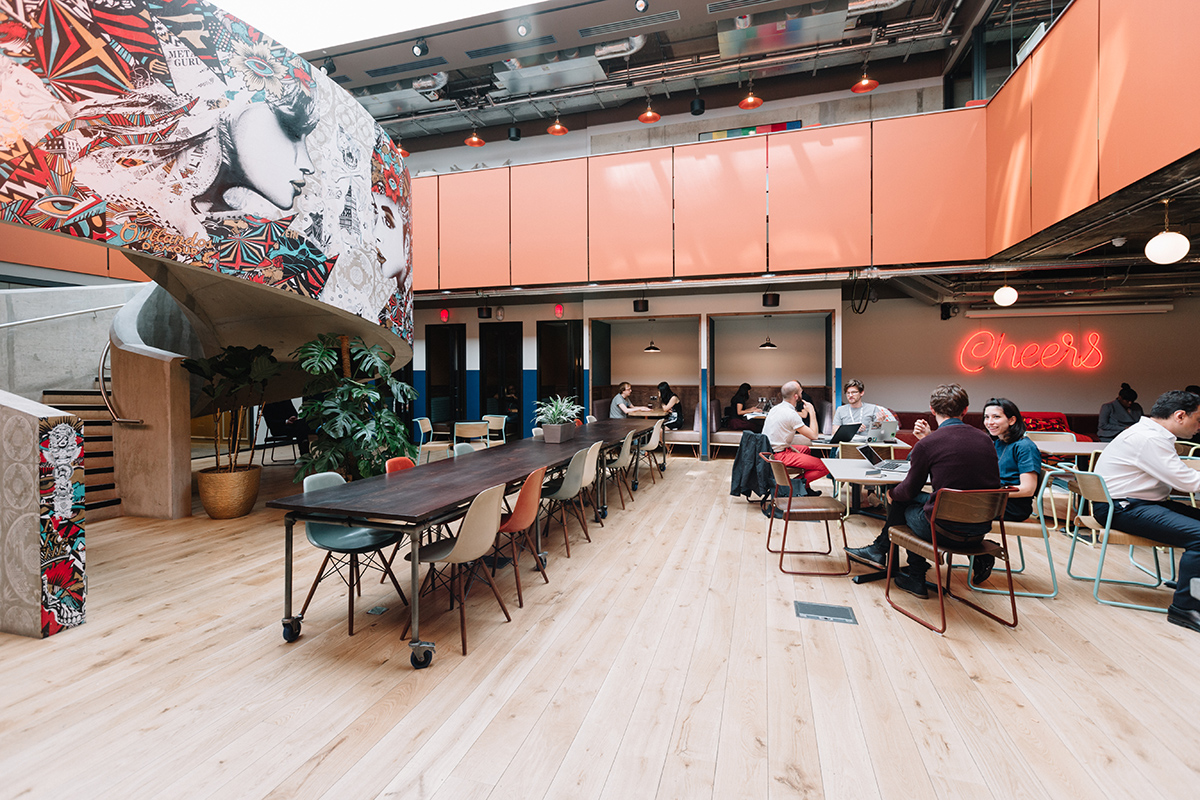 How do you feel about the coworking trend? I understand the industry has been rapidly growing lately

Coworking is certainly increasing and will continue to do so. Oktra is WeWork's London collaboration partner and to date we have built over 700,000 sq ft of coworking office space across twelve buildings in London. The social aspect of the coworking environments allows companies from different sectors to interact and share ideas.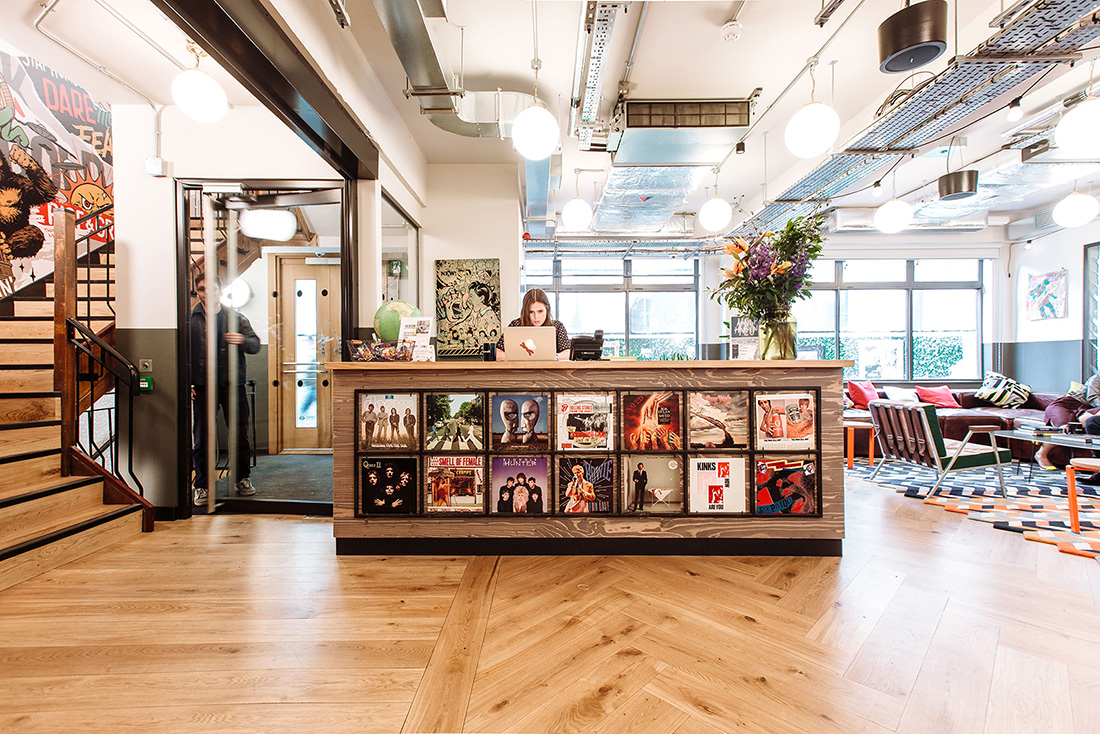 Do you think it is just a trend or the future for many companies?

I see coworking increasing in the coming years, and also evolving as needs change. This will mean more tailored packages and more types of coworking spaces to choose from.

Thank you for your time Dave

Thank you Michal