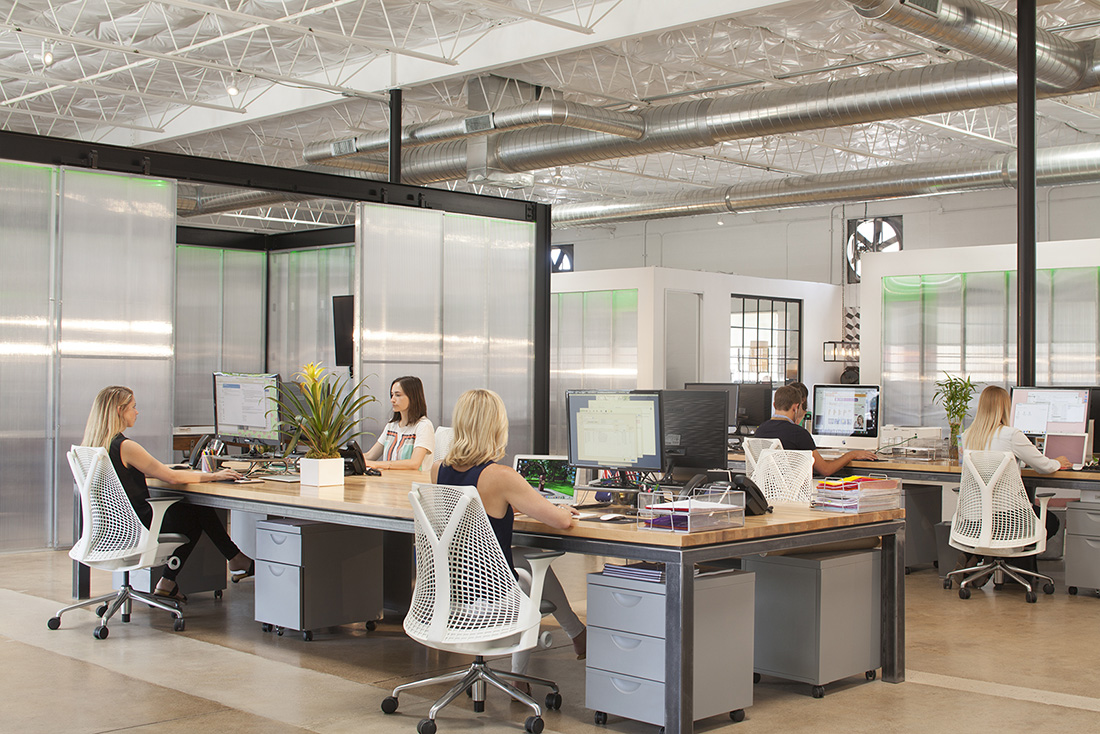 A Look Inside greenlight's Cool Dallas Office
Greenlight is a full-service creative agency based in Dallas, Texas helping brands honor their heritage, drive sales and inspire customer loyalty. Their open plan office is located in a former warehouse, which was redesigned by designer Billy Milner and greenlight COO, Olivia Cole.
"Inspired by the power of collaboration, the open office concept was designed to encourage movement around the space, so there are no cubicles. Instead, custom-crafted wood and wrought-iron tables serve as desks. Designer Billy Milner and greenlight COO Olivia Cole worked closely to create a layout that incorporated areas away from the desks like couches, tables, and a library where the team can work or relax with a drink on Thirsty Thursdays. The dedicated pin-up space between conference rooms was designed as another area where the team can collaborate on client projects. The ability to show work, walk away, encourage feedback, talk about it is a crucial part of the creative process. In the front of the office, seen from the outside through glass garage doors, are two murals by Dallas street artists WHERON. greenlight commissioned the pieces specifically for the office, each incorporating WHERON recognizable style of lightbulbs, roots, and black and white space perfectly into greenlight's mantra of being that light for clients".
Location: Dallas, Texas
Date completed: July 2016
Design: Billy Milner, Greenlight
Photos: Michael Wilson