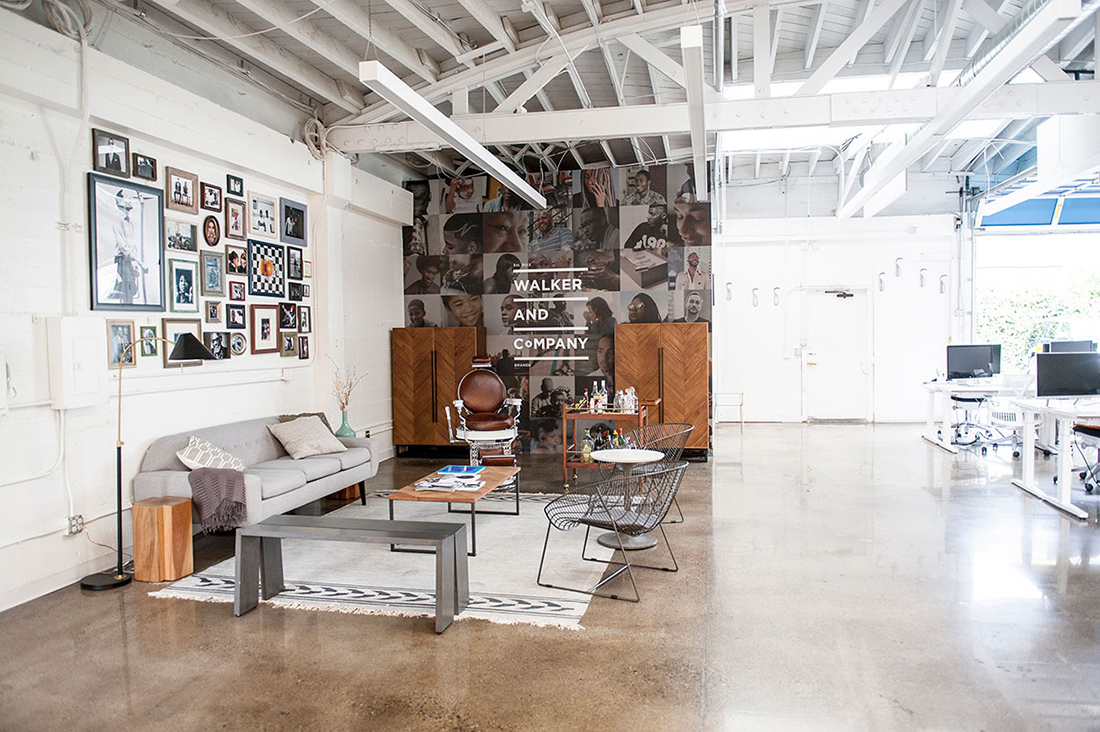 A Peek Inside Walker & Company's Palo Alto Office
Walker & Company, a beauty startup dedicated to making health and beauty products for people of color recently hired interior design studio A Design Lifestyle, to design their new offices in Palo Alto, California.
"The growing company needed a new office to facilitate growth and inspire staff for a new chapter in their recently acquired industrial space. The existing interior architecture features industrial concrete walls and floors, an abundance of natural light through large glass garage doors and skylights, and exposed painted out structural beams and columns. The client wanted a fresh, minimal, eclectic look inspired by the companies sleek products. The design features a clean white base, with subtle bursts of yellow, blue and soft grays, brand colors of the company. Bold geometric pattern and soft textures help to soften the raw space and inspire creative content creation, and product development. The large space, formerly a factory, features two soundproofed meeting rooms, two lounge areas, one large open office space with ergonomic desks and chairs, and two soundproofed conference rooms".