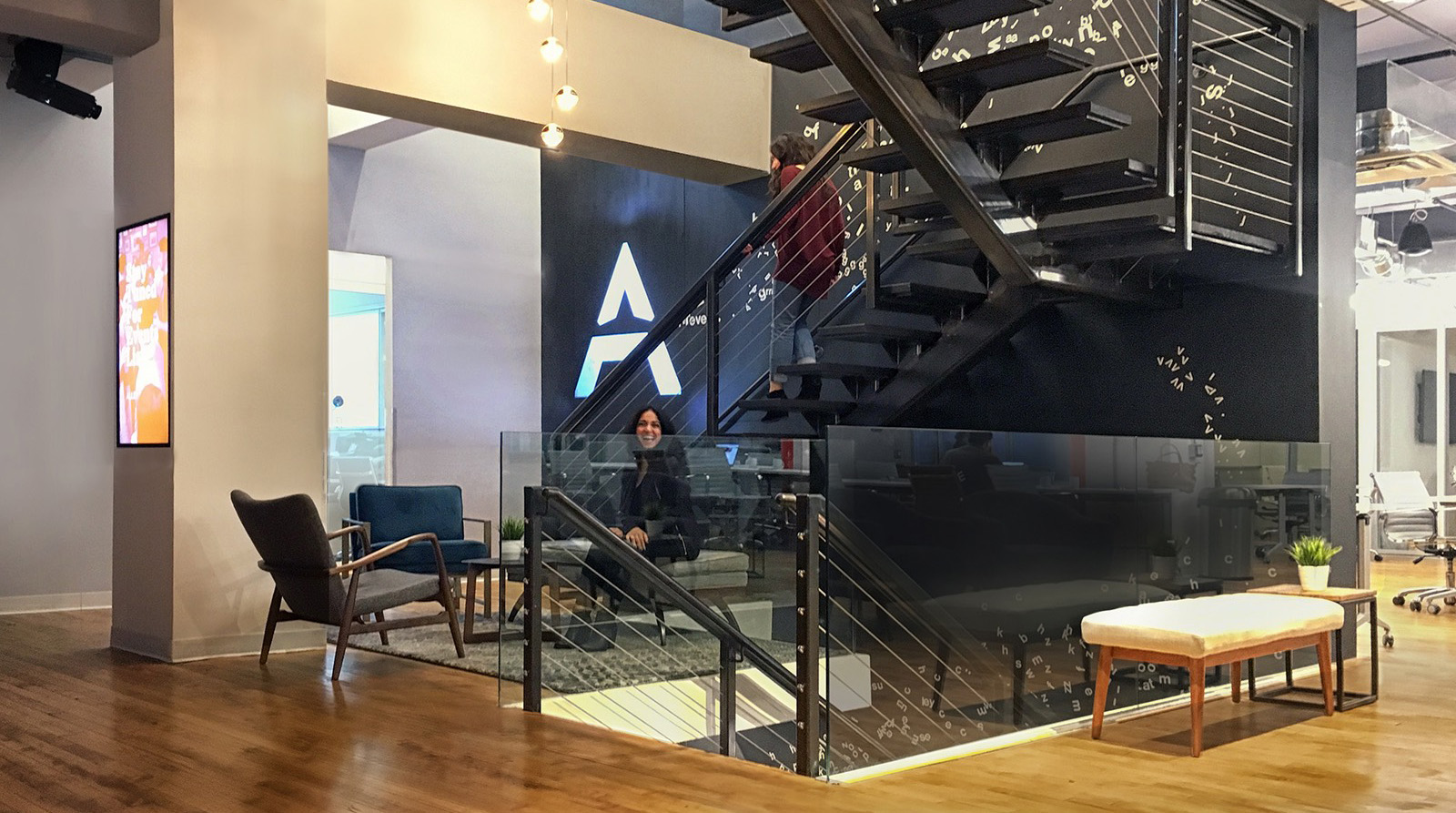 A Peek Inside Alley's NYC Coworking Space
Alley, an entrepreneurial hub, where tech-forward companies can grow their businesses in a supportive, collaborative environment, hired architecture and design firm Echo Design + Architecture, to design their shared workspace campus located in New York's Chelsea neighborhood.
"We challenge the status quo in what is co-working space with the playful design approach of Alley's 40,000-square-foot flagship location in Chelsea. We designed a space that is more than just aesthetically appealing, but is also influenced by culture and a sense of community. We believe that this charismatic space helps bring a fresh perspective to collaboration between entrepreneurs.  Each of the three floors at Alley has its own theme which permeates through the nooks and crannies of the space creating more intrigue amongst occupants.  From the barber shop restroom to the cabin fever phone booth, the occupants can engage in an array of unique experiences that are unlike that of a normal work environment which promotes different ways to interact. The circulation space created between the offices, meeting rooms and other programmatic elements promote interaction between unrelated entrepreneurs creating a unique environment for networking, says Echo Design + Architecture.".