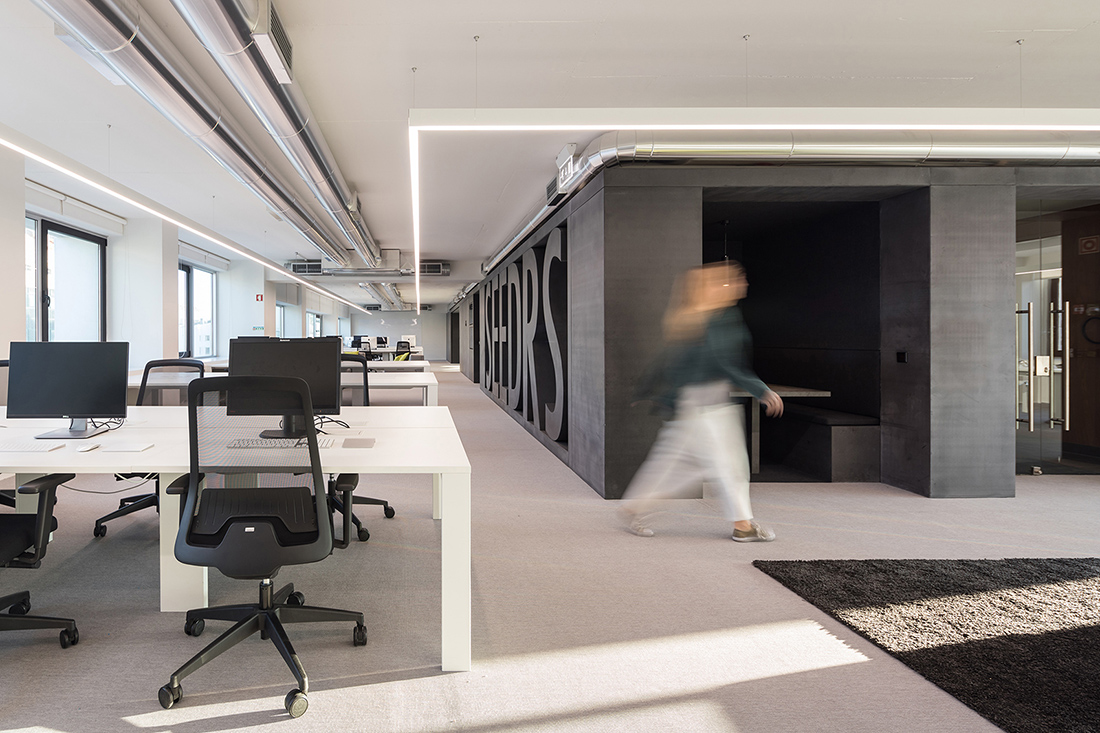 A Tour of Seedrs' Elegant New Lisbon Office
Seedrs, a technology startup that operates equity crowd-funding platform allowing people to invests online in startups via equity crowdfunding reached out to architecture firm Paralelo Zero, to design their new offices in Lisbon, Portugal.
"Three objectives were established in the design of the project: maximise the office flexibility, harmonise the design of a space that was originally disorderly and to create a strong image capable of representing the young and dynamic culture of the company. The office was divided into two areas: one dedicated to work, which consists of an open-space office, brainstorming room and meeting rooms. The second area is dedicated to leisure and relaxation, which includes the kitchen and a presentation area. This way of grouping the different spaces that constitute the program has allowed a better acoustic and functional control of the whole office. Large sliding doors were thus installed to separate, where necessary, the two main areas mentioned above. To allow a more fluid space the small rooms are concentrated in the centre of the office, including, a shower, technical cabinets, Skype rooms and cloakrooms. This multifunctional block becomes the key element of the redevelopment and consequently the image of the project. This is mainly due to the distinguished material in black wood fibre that forms it. The exposure of air conditioning infrastructures appears because of a low ceiling. This creates an industrial environment where these mechanisms, hidden by nature, assume in the space some relevance, " says Paralelo Zero

Tip: We have recently featured Seedrs' headquarters in London. You can see the photos here.