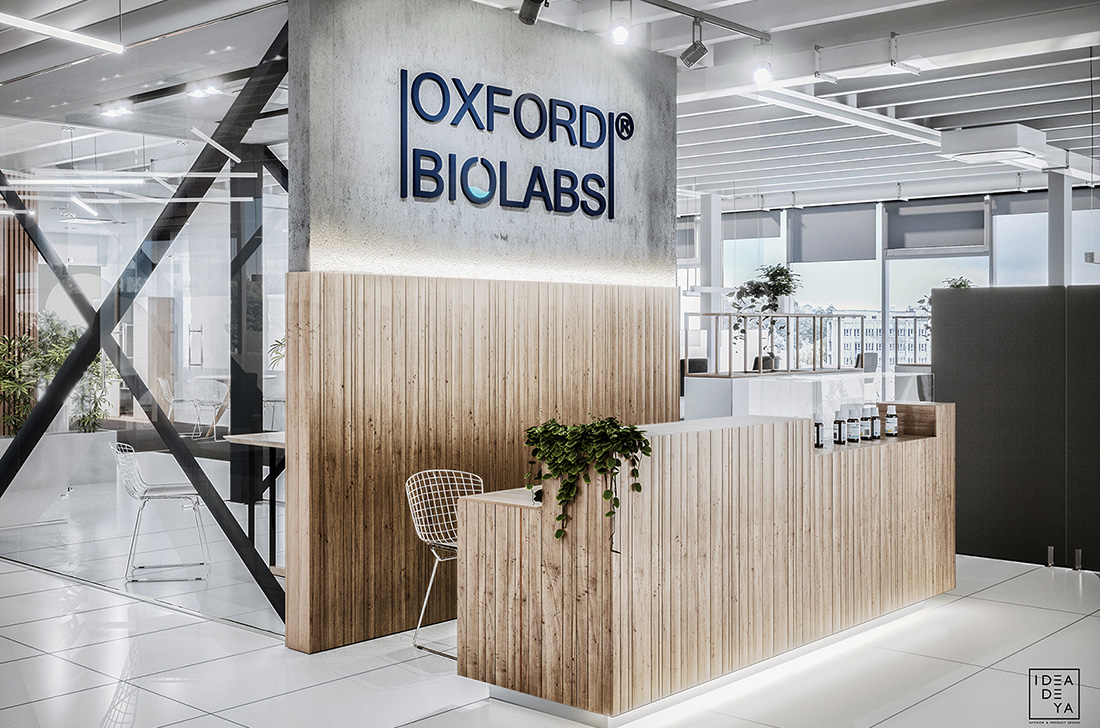 Inside Oxford Biolabs' Contemporary Lviv Office
Oxford Biolabs, a nutraceutical and cosmeceutical company focusing on the research and development of novel health & beauty therapies, recently hired interior design studio IDEADEYA, to design their new offices in Lviv, Ukraine.
"Office Building is located in the central part of the city, with the glass faсade. Here we have a great view at the old town. The architecture of the space gives us the direction for next design – contemporary style using of natural materials: glass, wood, veneer and plans – as a fresh breath in the interior. Communications we left open in most part of office space to save every centimeter height of the ceiling, which is relatively low for this area. Colors which we used are with a predominance of white and with splashes of deep blue corporate color. Zone of conference hall is bright. Here we used terracotta color, which is good for active work and discussions, and green – which is more calm. Meeting room visually looks open on the three sides and it has glass composition is the central of the space and office life revolves around it. In open-space we placed a rest area. Here we have a large comfortable sofa, right next to the panoramic windows to enjoy the city views".
Location: Lviv, Ukraine
Date completed: 2016
Size: 4,337 square feet
Design: Iryna Gumenchuk, Rostyk Sorokovyi – IDEADEYA