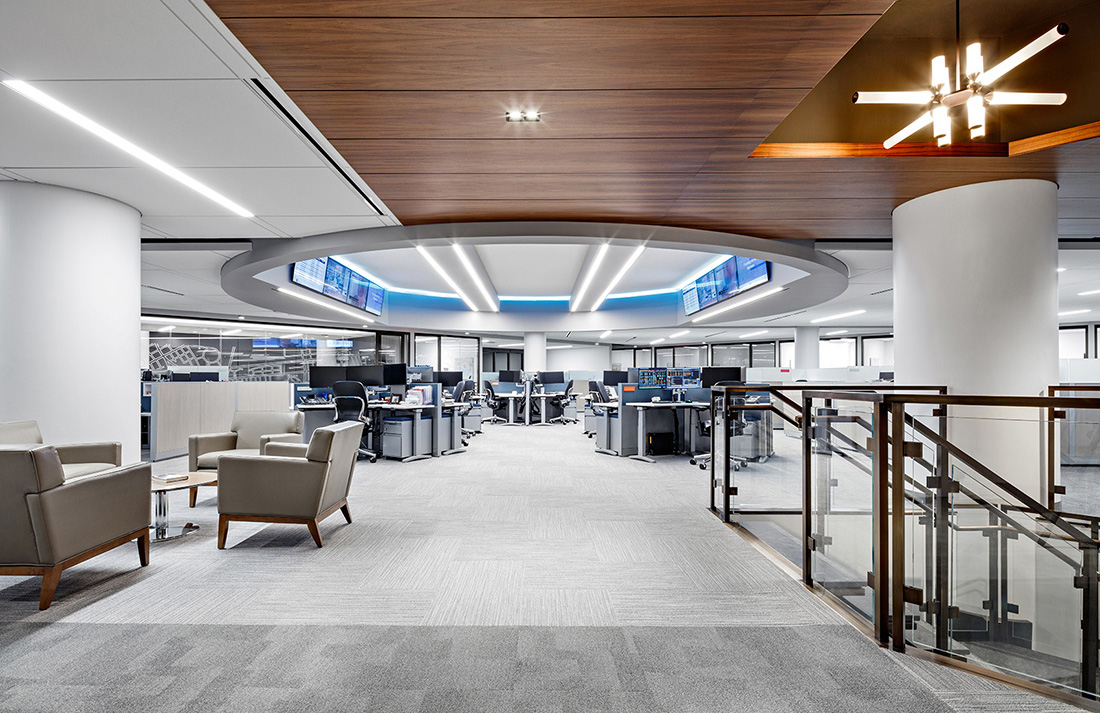 Inside Federal Home Loan Bank's Elegant NYC Office
Federal Home Loan Bank, a U.S. government-sponsored bank providing reliable liquidity to member financial institutions to support housing finance and community investment, recently hired architecture & interior design firm Spector Group, to design their new office expansion in Midtown Manhattan.
"Spector Group's design for the expanded 64,200-square-foot space accentuates the shape of the building, specifically highlighting the trading area and formal conference rooms. The trading area has been brought to the front of the house creating an impactful impression upon arriving to the space, a unique design concept for the finance industry. The trading area features a circular ceiling design that incorporates technology and evokes a sense of energy and activity. Throughout the space, a warm material palette of bronze metal, light marble, dark grey and brown granite and pops of colorful furniture is employed, creating a modern and welcoming vibe with a nod of sophistication. Specialty materials highlight the main circulation axis of the space, drawing people towards specific areas and key views including communal spaces, meeting rooms and social function areas – all with daylight views. The space's open plan creates "neighborhoods," which stimulates interaction among employees, while also providing a level of privacy".
Location: Midtown – Manhattan, New York City
Date completed: 2017
Size: 64,200 square feet
Design: Spector Group