Menekuni permasalahan branding serta permasalahan harga jual tiap- tiap web serta game. Permasalahan branding pula wajib dapat dipelajari lebih lanjut supaya esoknya banyak yang terpikat pada game gambling agen sbobet terpercaya taruhan online ini. Perihal ini hendak membagikan akibat lain semacam banyaknya era yang hendak berasosiasi ke dalam game sampai banyak orang yang turut mensupport game gambling duit asli dalam kompetisi yang terdapat.
Semacam metode intersepsi, metode mengutip ataupun membersihkan bola pula ialah metode yang bermanfaat buat bertahan dari serbuan yang dicoba rival. Tetapi, Kamu pula wajib berjaga- jaga kala agen bola melaksanakan metode ini, sebab dikira amat beresiko. Bila Kamu melaksanakannya dengan salah, Kamu bisa menyakiti rival Kamu serta Kamu dapat memperoleh kartu kuning dari penengah.
Pada 2900, bangsa Mesir memakai graf hieroglif. bandar togel terpercaya ialah bahasa ikon, dimana tiap pernyataan diwakili oleh ikon yang berlainan. Bila simbol- simbol itu digabungkan jadi satu susunan, hingga hendak menciptakan suatu maksud yang berlainan. Rupa catatan serta bahasa hieroglif ini lebih maju dibanding dengan catatan bangsa Sumeria.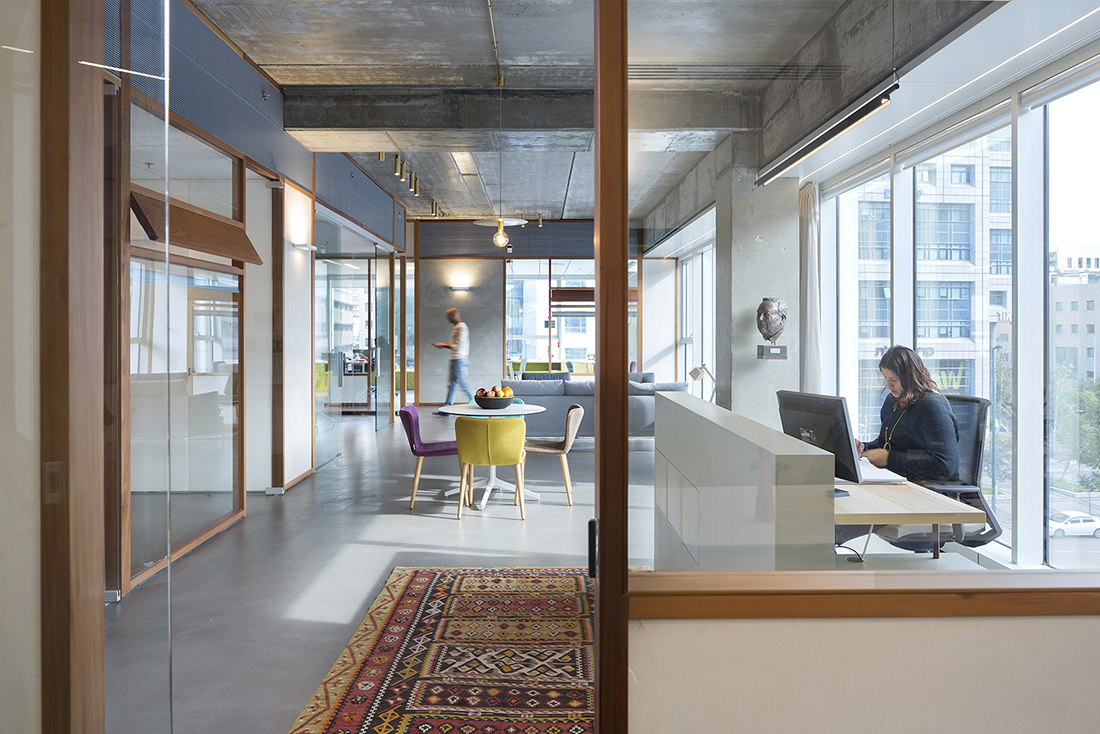 A Tour of Lautman Fund's New Tel Aviv Office
The Lautman Fund, a family fund that focuses on promotion of formal and non-formal education and promotion of the collaboration and equality between Israeli subpopulations, recently hired architects Raphael Cohen and Zach Ronen to design their new offices in Tel Aviv, Israel.
"The Lautman fund supports educational programs and social projects with the goal of promoting co-existence and equality between diverse communities in Israeli society. The project was designed around few concepts that originated from the fund's activity and character: respectfulness, modesty, intimacy, forthrightly and lightness. One of the main challenges of the project was responding to the varied scenarios essential for the fund's work. In addition to official staff, the fund regularly hosts guests from other organizations for varying periods. The fund's home is also a meeting place for partners and the site of occasional events; therefore, the space's occupancy and purpose are constantly changing. We endeavored to create a space for creative collaboration that brings people together, while supporting the variety of meetings and activities that the fund hosts, now and in the future. Preference was given to the communal areas, which are inherently more adaptable; these spaces received a relatively large proportion of the total space, along with abundant natural light and views towards the urban landscape. The wish to enable different degrees of linkage between spaces according to need, brings the prevailing challenge for office design to achieve an accurate balance between privacy and integration, to a special significance in the fund's offices. The custom-designed wood partitions we developed define this balance by controlling the flow of movement, visibility and sound."