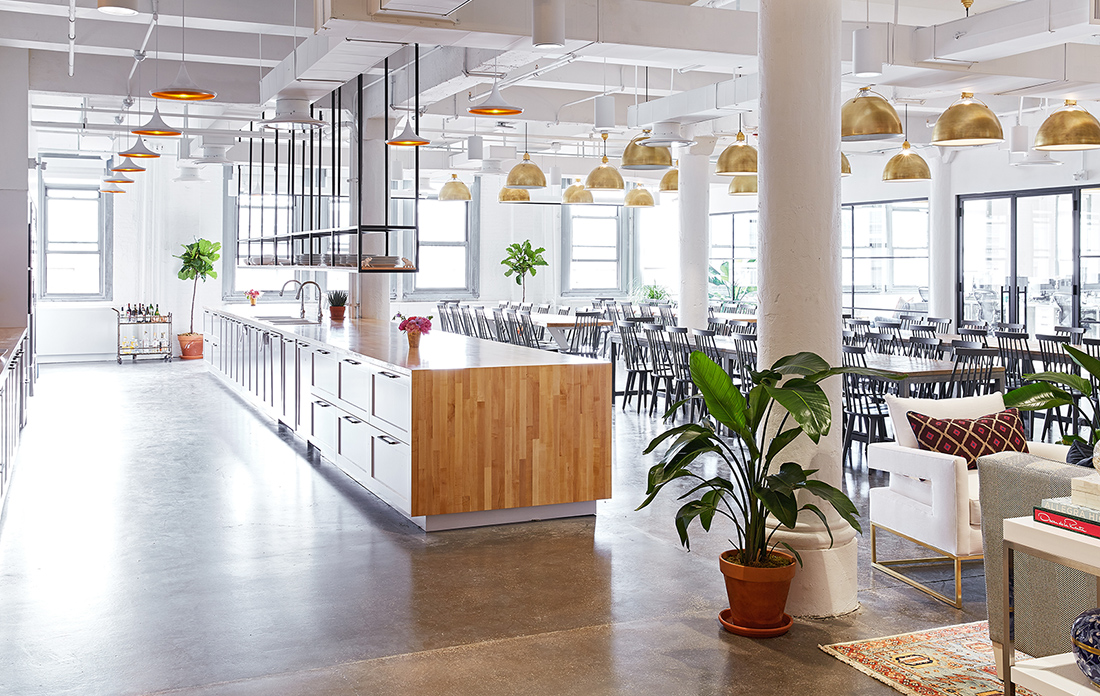 A Look Inside One Kings Lane's Cool NYC Office
One Kings Lane, a luxury home decor company that operates a furniture and home accessories sales website, recently moved into a new office in New York's Hudson Square, which was designed by cross-disciplinary design and development studio AE Superlab.
"AE Superlab transformed a dark and dreary storage space previously used by the FBI into a multi-functioning office space with adequate lighting and warm, inviting ambiance. The design aesthetic of the headquarters draws inspiration from the edgy industrial history of the surrounding SoHo and Tribeca neighborhoods as well as the refined palette of colors, materials and finishes of the One Kings Lane brand. Contained within the 40,000-square-foot space is a varied mix of programs and activities—each demanding a unique set of functional requirements but needing to function harmoniously as a whole. The office houses a staff of creative professionals which meant that Ahmed was tasked with configuring an office environment that integrated each zone harmoniously and efficiently. The Lunch Room, for example, balances the existing space's raw industrial feel with a light and minimalist design that also reflects the brand's elegant residential aesthetic.".
Location: Hudson Square – New York City, New York
Date completed: 2017
Size: 40,000 square feet
Design: AE Superlab