Menekuni permasalahan branding serta permasalahan harga jual tiap- tiap web serta game. Permasalahan branding pula wajib dapat dipelajari lebih lanjut supaya esoknya banyak yang terpikat pada game gambling agen sbobet terpercaya taruhan online ini. Perihal ini hendak membagikan akibat lain semacam banyaknya era yang hendak berasosiasi ke dalam game sampai banyak orang yang turut mensupport game gambling duit asli dalam kompetisi yang terdapat.
Semacam metode intersepsi, metode mengutip ataupun membersihkan bola pula ialah metode yang bermanfaat buat bertahan dari serbuan yang dicoba rival. Tetapi, Kamu pula wajib berjaga- jaga kala agen bola melaksanakan metode ini, sebab dikira amat beresiko. Bila Kamu melaksanakannya dengan salah, Kamu bisa menyakiti rival Kamu serta Kamu dapat memperoleh kartu kuning dari penengah.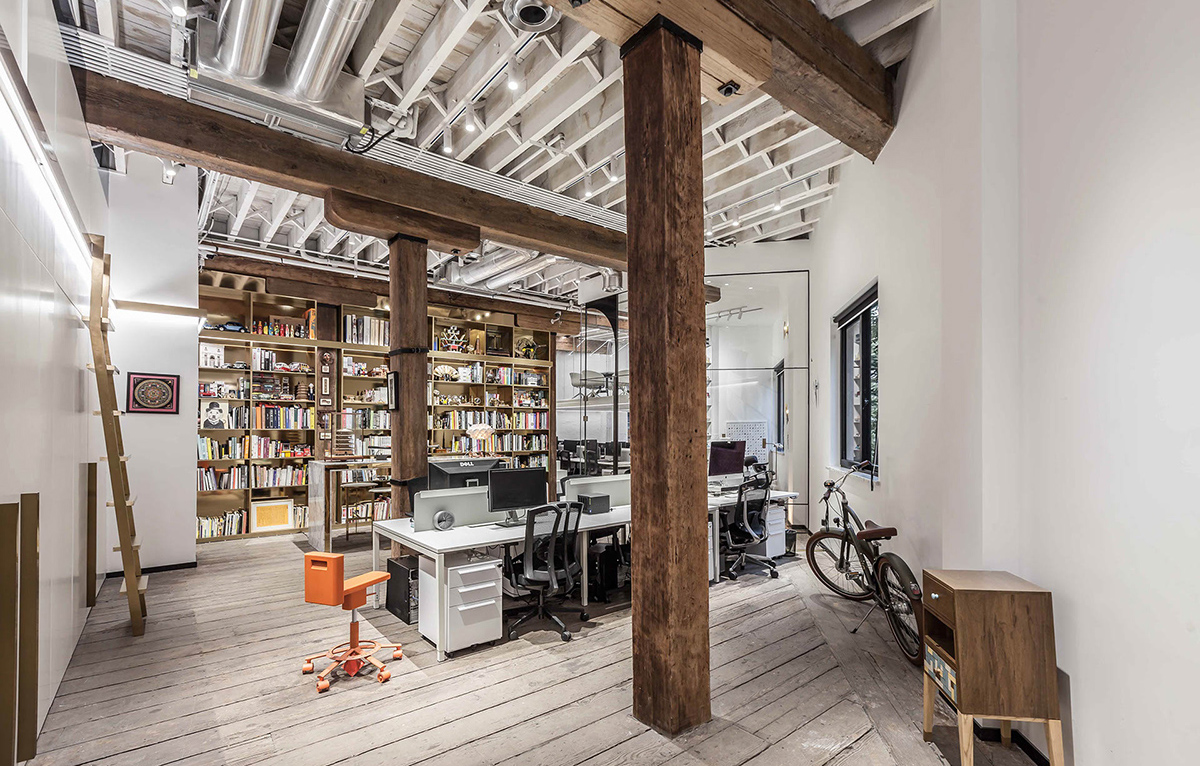 A Look Inside Nong Studio's Sleek New Shanghai Office
Nong Studio, a Shanghai and Milan based design studio focused on creating inspiring spaces all over the world, recently designed itself a new office, located in a former warehouse building by the suzhou river in Shanghai, China.
"When tracing the history of Shanghai, what occurs to old Shanghainese first is Suzhou River. Industrial buildings beside the river have witnessed the prosperity and decline of concessions as well as the emergence of national industries. No. 1247, South Suzhou Road used to be the private granary of DU Yuesheng and then turned to be the warehouse of Commercial Bank of China established by DU Yuesheng. In April 2017, Chasing WANG who lived in America and Italy restored its façade and internal space, a respect for history. It integrated history and modern elements and allowed us to learn about the past and dialogue with classics. With new artistic vitality being instilled, the "old man" who had waited for so long finally made an elegant and graceful gesture. The external appearance is a restoration of history and NONG STUDIO on the second floor fully demonstrates modern fashion and humor. In the design, the entrance area is intentionally darkened. The full black space brings about a "sense of distance" to visitors. However, as the electronic sliding door gradually opens, they will be greeted by the bright and open office with a floor height of 4.5m. The exposed hundred-year primary structure wooden beam and wooden floor retained in the space allow visitors to encounter history. We carefully protect them with reinforcement treatment. As we move forward, we come to the final delta area. Two-story space design makes space fully used. From the entrance to the inside, the space conveys the feeling from narrow to open and narrow again. In terms of texture, in addition to the hundred-year wood structure, modern materials such as brass, glass, marble and stainless steel are applied, thus realizing an inter-dialogue between history and modernity. Creativity is not a job but a lifestyle. We pursue interesting experience in design and life. Some over-standard elements are added in the vintage space so as to be immersed in free creations. Design is about nothing but elegant presentation of a space in a relaxing and bantering way. Regards to functional design, we didn't organize the space according to privacy or efficiency level which is common in traditional office design. Instead, we arrange the space based on interaction possibility. The main creator working space is situated at the entrance area. Around it is an auxiliary material space, audience space, golden bookshelf and discussion area. It's like the space logic of a library. The working area is in the middle surrounded by the bookshelf material area, thus making the main creator working space an information processing hub and increasing the possibility of interaction. The golden bookshelf is a space highlight that you cannot avoid after entering the space. Its design concept sources from the Chinese saying, "Within books, one can find houses of gold". It displays foreign and Chinese books related with design art, and antiques, toys, design works and Lego models brought back by the founder Chasing Wang from more than fifty countries in the world. The mobile golden bookshelf can effectively connect the two-story space of the main creator office area. It not only helps fetch books on the higher level conveniently but also makes it easier to utilize the storage space on the second floor. The other side of it, the collection shelf, is the white stainless steel display frame in the conference room. It can be regarded as a modern industrial design history book, including the VITRA Miniatures, car models of limited edition and works of art with master autographs. The two display define the audience space, the stair space and the office space of the main studio. One is solid while another is transparent. The latter is a glass display, which separates the audience room, the office area on 1st floor and the big conference room on 2nd floor. Moreover, it creates visual connection and communication, behind which is exploration of space ambiguity," says Nong Studio