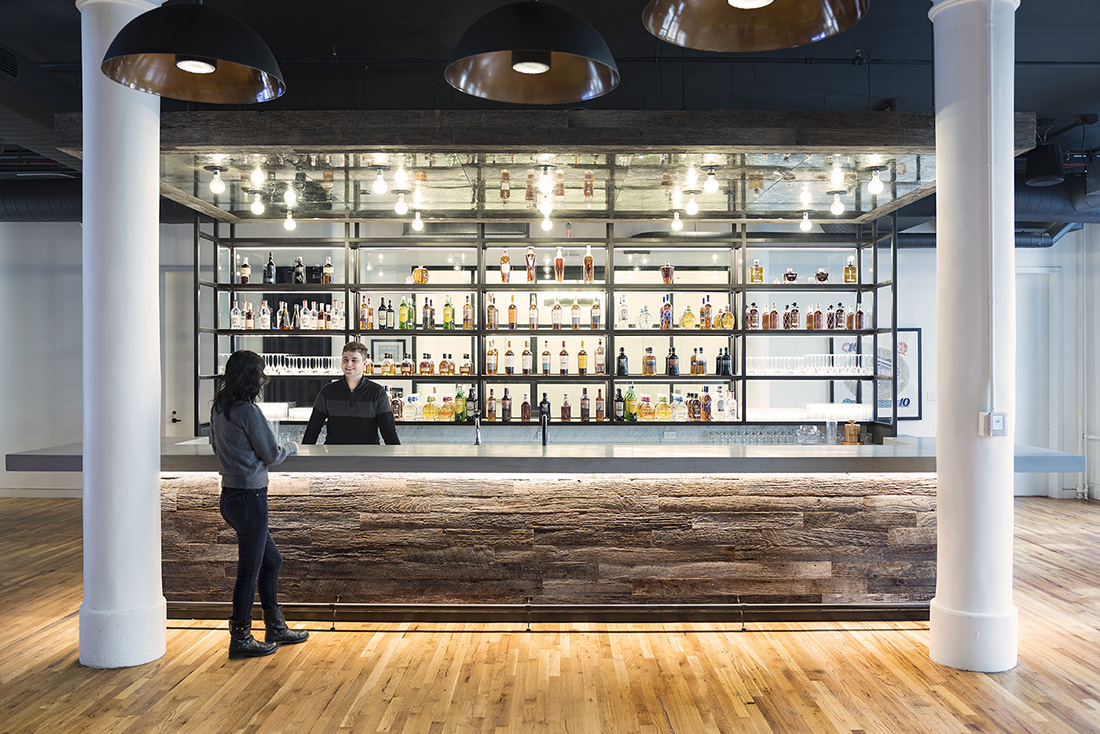 A Tour of Edrington's Sleek New NYC Office
Edrington, an international spirits company known for their line of premium spirits including The Macallan, Cutty Sark and Highland Park, recently hired architecture & interior design company Gensler to design their new offices located in New York City's Flatiron District.
"There are 180 places to sit for 60 employees, meaning employees have options and aren't chained to their desks A fully stocked and functioning bar is perfect for large and small events. Each conference room is subtly themed after one of the brands in Edrington's portfolio i.e. the Cutty Sark room features astronaut wallpaper because the brand was the first spirit in space, old whisky casks have been turned into lighting fixtures in The Macallan room, etc. Spaces include games and televisions to encourage communal working and creativity. Art is featured throughout to encourage creativity and nurture innovation".
Location: Flatiron District – New York City, New York
Date completed: 2017
Size: 25,000 square feet
Design and architecture: Gensler
Photos: Chris Leonard