Menekuni permasalahan branding serta permasalahan harga jual tiap- tiap web serta game. Permasalahan branding pula wajib dapat dipelajari lebih lanjut supaya esoknya banyak yang terpikat pada game gambling agen sbobet terpercaya taruhan online ini. Perihal ini hendak membagikan akibat lain semacam banyaknya era yang hendak berasosiasi ke dalam game sampai banyak orang yang turut mensupport game gambling duit asli dalam kompetisi yang terdapat.
Semacam metode intersepsi, metode mengutip ataupun membersihkan bola pula ialah metode yang bermanfaat buat bertahan dari serbuan yang dicoba rival. Tetapi, Kamu pula wajib berjaga- jaga kala agen bola melaksanakan metode ini, sebab dikira amat beresiko. Bila Kamu melaksanakannya dengan salah, Kamu bisa menyakiti rival Kamu serta Kamu dapat memperoleh kartu kuning dari penengah.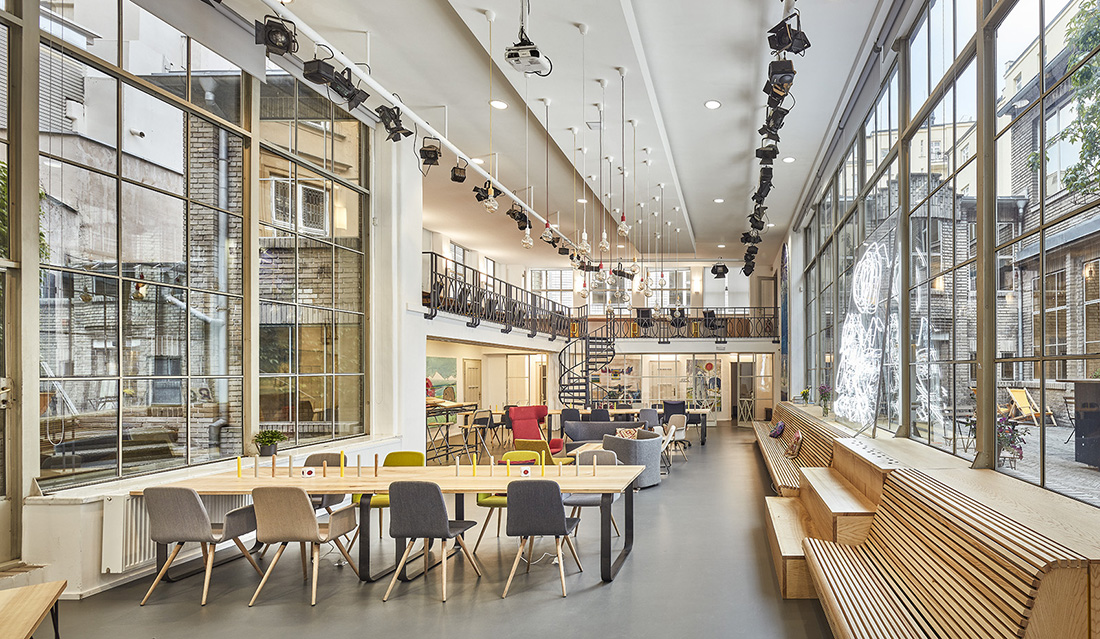 A Tour of Opero's Prague Coworking Space
Opero is a Prague-based coworking space built for work, networking and social events helping entrepreneurs and managers find a new inspiration every day. The space was built and designed by architecture firm MAAT.
"Opero is located in the real heart of Prague, literally around the corner from Old Town Square, in the little street Salvatorska. Hidden in the courtyard, it's separated from the street buzz. Architect Novotny placed regular forms of interconnected industrial buildings to the irregular courtyard plan, this simple solution helps natural light reach almost every corner, some of them from more than one side, creating a rare atmosphere. There are private atriums and terraces accessible from some rooms. Space is organized on various levels, helping to create many ways of use, suitable for co-working. To work in such environment is a dream job not only for an architect. However, there was still a lot of work for us to be done: the area on the second floor was divided to create separate offices. We decided to remove plasterboard walls and ceilings from 90's and uncover original structure. The oak and Marmoleum flooring was necessary as a part of the reconstruction. New electrical wiring was installed. The area was furnished with custom furniture pieces and details, combined with equipment and lighting from local companies and some pieces from Ikea. Based on historical background, temporary exhibitions take place on walls of Opero. Artworks shown on photographs are from young Czech artist Marek Cihal. His colorful work goes well with the historical space and sharp lines of the space. The main working area is divided by an open atrium into two rooms. In the main shared space, clients can choose a seat at five massive wooden tables, with plenty of personal space. The tables are divided in the middle by wooden needles, that don't act as a physical, rather a psychological barrier. The second room, across an open atrium from the main area, is used for private desks. With the nightfall, the main space transforms for events, the lighting coming from stage lights and central lightbulbs with no shades that reflect festively on the windows, creating a warm and celebratory atmosphere. Furniture can be easily disassembled and moved away to make space for comfortable couches and chairs, or theatre-like style of seating. Opero has space for all scale of events, from fashion shows to presentations, or talk shows. The building has four meeting rooms in total, smallest one is in the back and its intimate setting is great for coaching sessions or private meetings. The large creative room is also located on the back, with write-on wall and whiteboard tables. On both sides of the entrance are located two other meeting rooms, a smaller one with glass walls looking into the private-desk section and a large representative one, furnished with a massive wooden table with concrete legs. Private offices are located on the second floor, where the member only café is also located. From the café a gallery overlooking the main space and a terrace are accessible."
Location: Old Town – Prague, Czech Republic
Date completed: November 2016
Size: 6,458 square feet
Design: MAAT
Photos: Peter Fabo