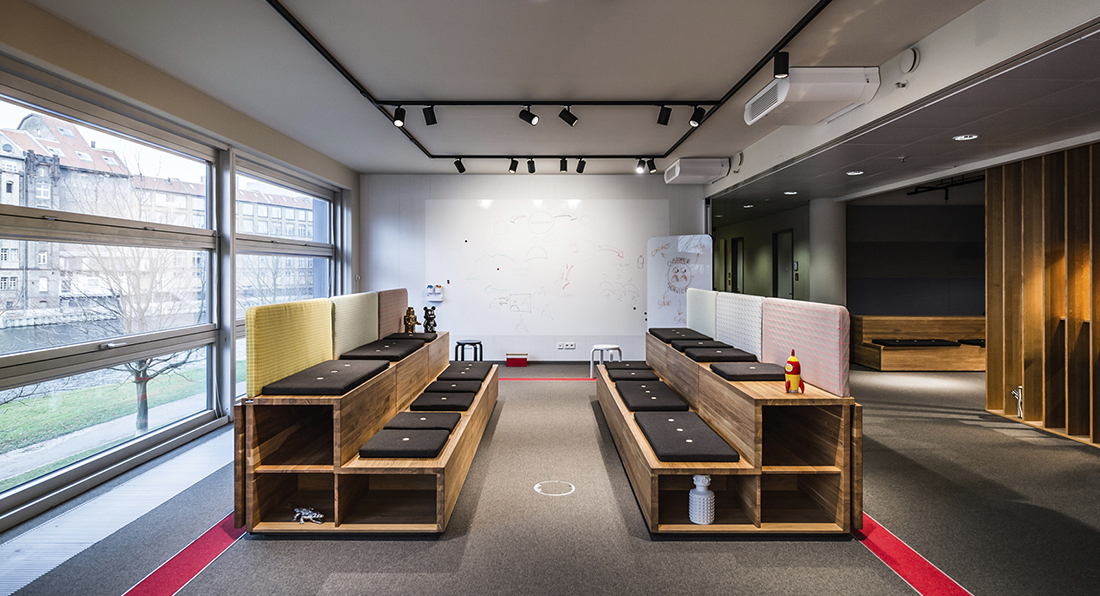 A Tour of Carmeq's New Berlin Office
Carmeq GmbH, a software company associated with Volkswagen Group that develops software for vehicle electronics and functions, recently hired interior design firm Actincommon to design their new office in Berlin, Germany.
"For Carmeq, part of the Volkswagen Group, we have designed a workshop area and an adjoining lounge. Their employees wanted a flexible working environment which would boost their creative output and enable them to work in various constellations – a "creativity machine". The idea was to design a flexible range of furniture that can be moved, re-arranged and set-up in various ways depending on the task and the number of people working together," says Actincommon.
Location: Berlin, Germany
Date completed: October 2017
Size: 1,184 square feet
Design: Actincommon