Menekuni permasalahan branding serta permasalahan harga jual tiap- tiap web serta game. Permasalahan branding pula wajib dapat dipelajari lebih lanjut supaya esoknya banyak yang terpikat pada game gambling agen sbobet terpercaya taruhan online ini. Perihal ini hendak membagikan akibat lain semacam banyaknya era yang hendak berasosiasi ke dalam game sampai banyak orang yang turut mensupport game gambling duit asli dalam kompetisi yang terdapat.
Semacam metode intersepsi, metode mengutip ataupun membersihkan bola pula ialah metode yang bermanfaat buat bertahan dari serbuan yang dicoba rival. Tetapi, Kamu pula wajib berjaga- jaga kala agen bola melaksanakan metode ini, sebab dikira amat beresiko. Bila Kamu melaksanakannya dengan salah, Kamu bisa menyakiti rival Kamu serta Kamu dapat memperoleh kartu kuning dari penengah.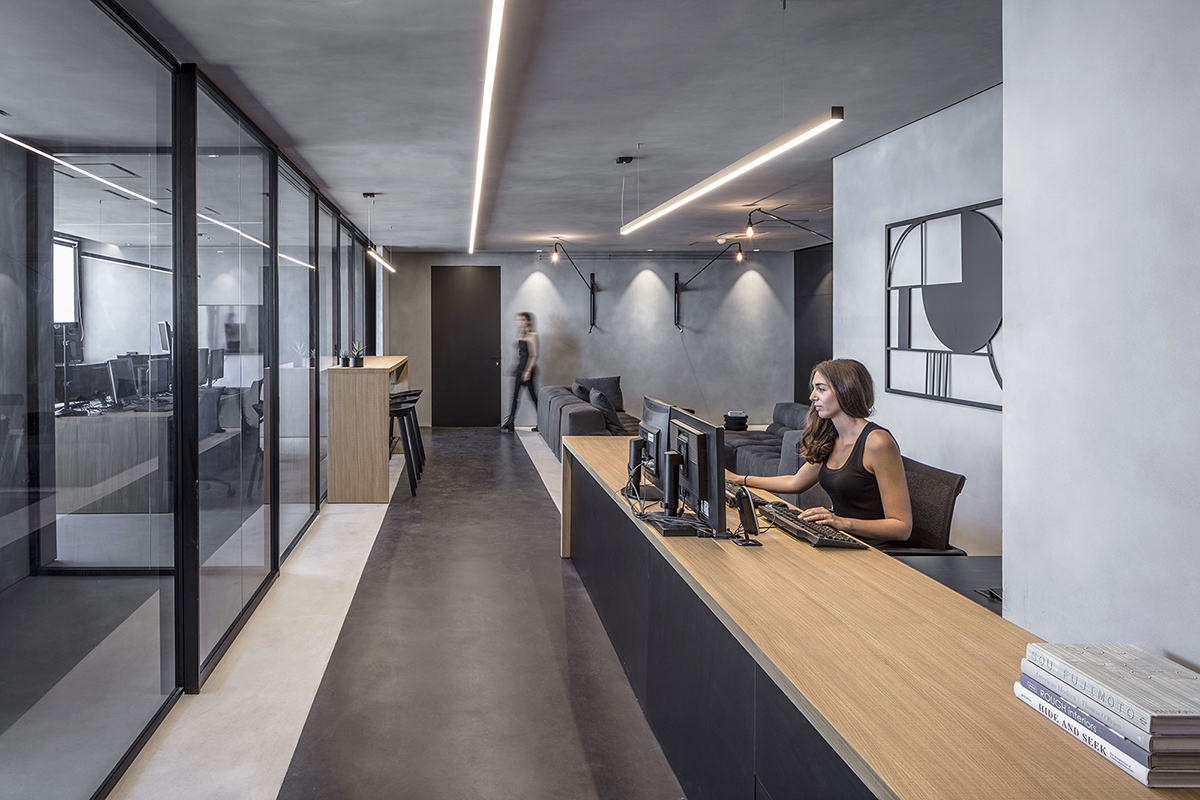 Inside Financial Company Offices in Tel Aviv
A private Israeli investment company focused on trading in securities, derivatives and financial instruments, recently reached out to architecture & interior design firm Tal Goldsmith Fish Design Studio to design their new office in Tel Aviv, Israel.
"The office is located in an historical building overlooking the blue sea and the white roofs of Tel Aviv. For this space we made only one rule – the monochrome is kept at any cost. Entrance is permitted for only 3 colors – black, grey and oak. From outlets to door knobs, systems and computers, everything had to fit in perfectly. The entire space was applied with concrete micro topping – floor, walls and ceiling. Black concrete micro topping path is crossing the space, climbing up to the wall and separating the working zone from the leisure zone. The path is also emphasizing our axis. All objects are positioned on this Axis – sliding partitions with grey glass, minimal oak desks and bar which were handcrafted by a carpenter, lighting profiles and the 6 meter long sofa. With minimum colors, minimum axes and minimum objects we were able to create a very defined, comfortable and pleasant space for the team," says Tal Goldsmith Fish Design Studio