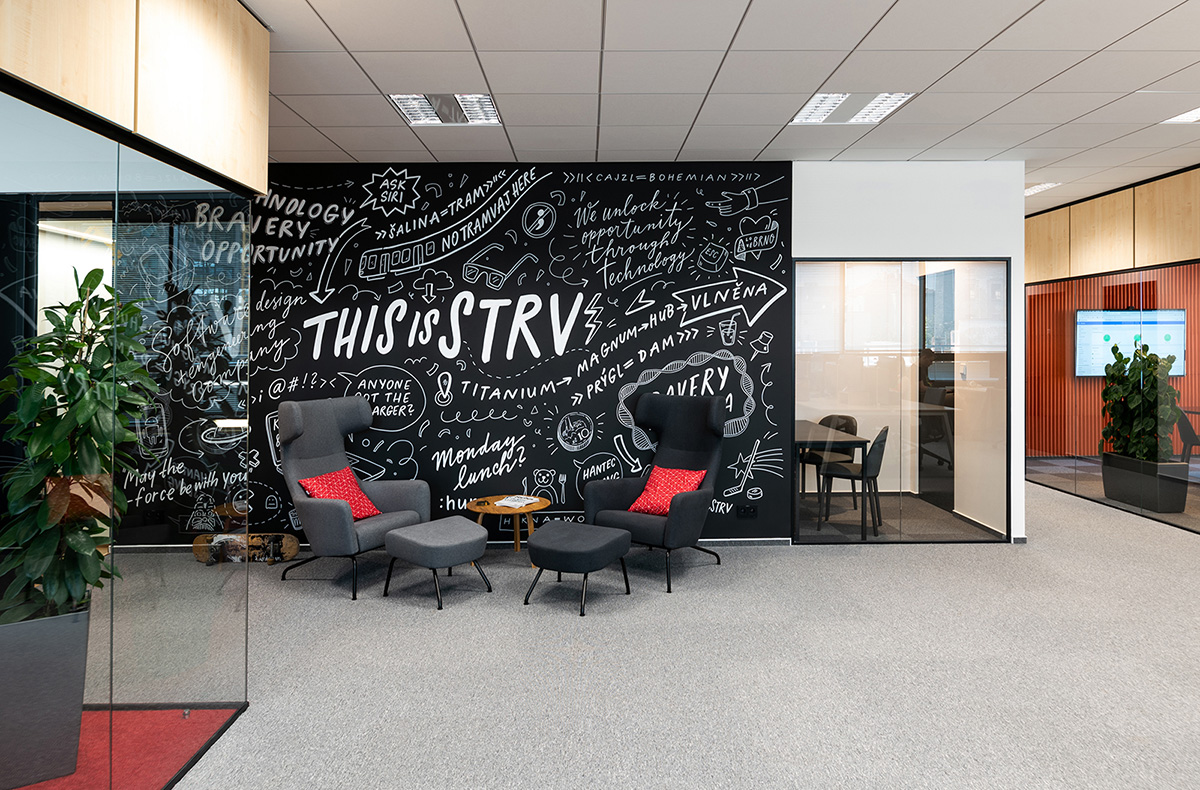 A Tour of STRV's New Office in Brno
STRV a software design & engineering company that develops web and mobile applications for companies such as Tinder, Boosted, and Microsoft, recently appointed architecture & interior design studio Perspektiv to design their new office, located in Vlnena office park in Brno, Czech Republic.
"Located close to the main railway station in the city center, the new space is a mini replica of STRV's Prague office. It was built to provide space for work, relaxation, privacy and events. In addition to meeting rooms, developers and designers can use phone booths for quieter calls with US clients. The office also features multifunctional kitchen area designed for everyday meetings and more than 40 regular visitors. There is also a small bar area, nicknamed Spacebar," says Studio Perspektiv.
Location: Brno, Czech Republic
Date completed: 2018
Size: 3,229 square feet
Design: Studio Perspektiv
Photos: Jiri Hlousek