Menekuni permasalahan branding serta permasalahan harga jual tiap- tiap web serta game. Permasalahan branding pula wajib dapat dipelajari lebih lanjut supaya esoknya banyak yang terpikat pada game gambling agen sbobet terpercaya taruhan online ini. Perihal ini hendak membagikan akibat lain semacam banyaknya era yang hendak berasosiasi ke dalam game sampai banyak orang yang turut mensupport game gambling duit asli dalam kompetisi yang terdapat.
Semacam metode intersepsi, metode mengutip ataupun membersihkan bola pula ialah metode yang bermanfaat buat bertahan dari serbuan yang dicoba rival. Tetapi, Kamu pula wajib berjaga- jaga kala agen bola melaksanakan metode ini, sebab dikira amat beresiko. Bila Kamu melaksanakannya dengan salah, Kamu bisa menyakiti rival Kamu serta Kamu dapat memperoleh kartu kuning dari penengah.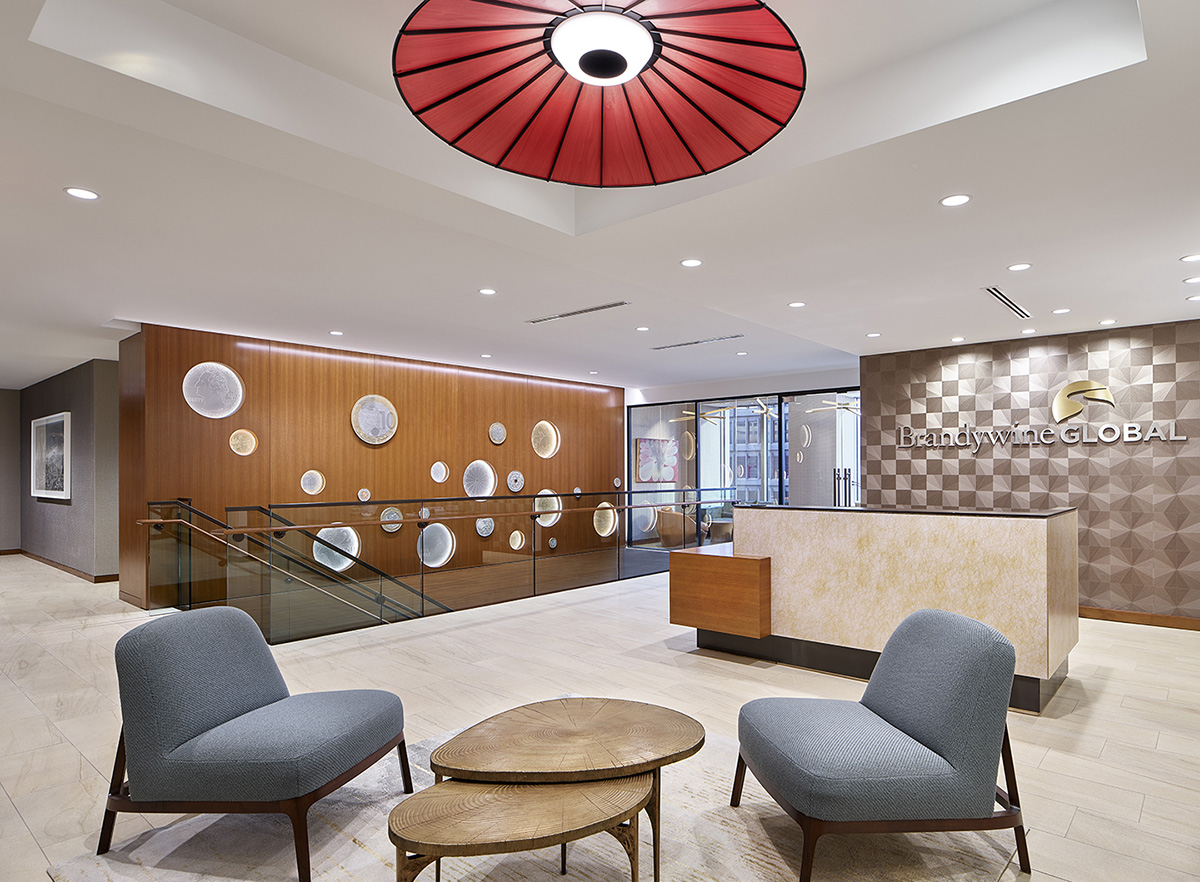 Inside Brandywine Global Investment Management's Elegant Philadelphia Office
Brandywine Global Investment Management, an investment and asset management firm focused on providing investment solutions, recently hired architectural firm Francis Cauffman Architects (FCA) to design their new office in Philadelphia, Pennsylvania.
"The design team integrated design cues from different parts of the world where Brandywine is located, and where much of their clients are based — London, Singapore, San Francisco, Toronto, and Montreal. To create a global design aesthetic, the colors and textures found in the various cities resulted in a relaxed, bright, and open space providing occupants with an office that increases and improves collaboration. Activity-based design principles and planning were used to infuse the office with a variety of spaces for employees to work in throughout the day, benefiting those who seek movement, flexibility and convenience. Moving from a traditional perimeter office environment to an activity-based workspace design concept, all three floors feature a series of various sized meeting rooms ranging from single quiet rooms, to two-person enclaves, to 18-person teleconferencing rooms; and one large meeting room with a state-of-the-art technology wall containing six monitors for large team collaborating. To reflect the culture of Brandywine Global, custom light fixtures and fabrics with a neutral palette and splashes of jewel toned colors celebrate the global aspect of the company. The office's main entrance is located on the 18th floor of the building. Guests enter directly into a reception and waiting area that features a custom wood veneer "coin" wall that extends to all three floors of the space, with 63 wood carved coins that represents the various countries the firm conducts business with. Surrounding the reception area are three client facing rooms, two of which have custom Nakashima conference tables relocated from their previous space. A small lounge, client beverage area, and catering pantry serve as the amenities on this floor, and also support clients, guests, and other internal needs. An internal monumental staircase provides linkage for major program elements and connecting to all three floors, organizing staff vertically. Moving down to the 17th floor is the "Town Center", a large space with multiple seating options and amenities, located at the center of the facility to provide equal access for all employees. In order to increase mobility around the office and incentify activity based working, two-person booths near the windows, larger six-person booths with monitors, farm tables, and lounge and bar seating occupy the central gathering spot. Exposed ceilings, handmade wood light fixtures and reclaimed chestnut flooring create a den-like atmosphere that is both warm and organic. Most densely populated on the 16th floor of the office are the administrative 120 degree workstations with another small ancillary pantry located at the bottom of the stairs. Adjacent to the exterior, natural light floods the space. Posing a unique challenge being located within a high-rise building in a densely populated area of Philadelphia, the surrounding buildings cast shadows at varying parts of the day, impacting the natural daylight the office space would normally receive otherwise. To overcome this, the design team exposed the ceilings and painted them white, using indirect LED light fixtures to illuminate the space, while also helping to reduce glare. Faced with the existing architecture of punched windows and large exterior columns placed every six to eight feet, this created unusable voids when planning an open office environment. To utilize these spaces, "honeycomb" shaped workstations allowed the pockets of space to gain maximum efficiency," said Francis Cauffman Architects
Location: Philadelphia, Pennsylvania
Date completed: 2018
Size: 67,500 square feet