Menekuni permasalahan branding serta permasalahan harga jual tiap- tiap web serta game. Permasalahan branding pula wajib dapat dipelajari lebih lanjut supaya esoknya banyak yang terpikat pada game gambling agen sbobet terpercaya taruhan online ini. Perihal ini hendak membagikan akibat lain semacam banyaknya era yang hendak berasosiasi ke dalam game sampai banyak orang yang turut mensupport game gambling duit asli dalam kompetisi yang terdapat.
Semacam metode intersepsi, metode mengutip ataupun membersihkan bola pula ialah metode yang bermanfaat buat bertahan dari serbuan yang dicoba rival. Tetapi, Kamu pula wajib berjaga- jaga kala agen bola melaksanakan metode ini, sebab dikira amat beresiko. Bila Kamu melaksanakannya dengan salah, Kamu bisa menyakiti rival Kamu serta Kamu dapat memperoleh kartu kuning dari penengah.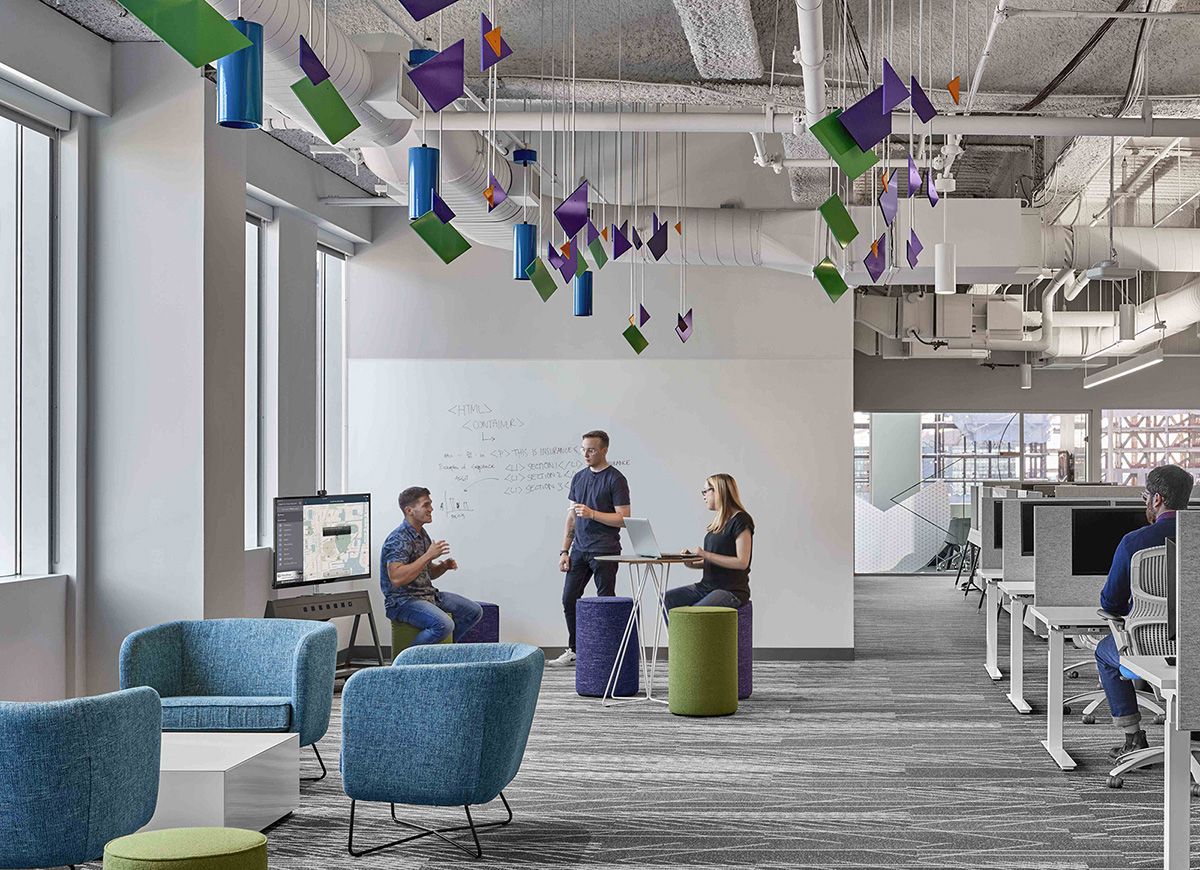 A Look Inside Duck Creek Technologies' Boston Office
Duck Creek Technologies, a technology company that provides P&C insurance software and services for insurers, recently hired architecture firm SGA to design their new office in Boston, Massachusetts.
"When Duck Creek set out to articulate their brand mission and vision throughout their office and innovation center on the top floor of a newly built building on Boston Wharf Road, they naturally engaged SGA, a leading Boston and New York City-based architecture and interior design practice with deep expertise in creating state-of-the-art facilities that foster entrepreneurship, ignite collaboration and catalyze disruptive innovation. SGA created light, airy collaboration zones on the perimeter of the space with open views to their skyline. Workstations were outfitted with flexible, movable furniture and sit- stand desks rather than standard cubicles to reinforce the theme of motion as a means to unlock the potential of people and their ideas. White boards were incorporated as part of the workstation screens with plenty of storage and layout surfaces perpendicular to the sit-stand desks. Strategically placed conference rooms were integrated throughout the floor in all different sizes. And to further encourage collaboration, a café was designed with multi purposed seating so people could conduct meetings at booths or high top tables throughout the day. Then using the company's brand assets, including their geometric logo and color palette, SGA developed a perceptual art installation suspended from the ceiling, and composed of a series of green, orange and light purple shapes to represent one of the company's core values, "persistent curiosity." As you move through the space, the shapes move with you holding your attention, yet revealing alternative perspectives – capturing the creative tension between order and chaos. When you finally arrive at the intended perspective, the shapes come together to create a flock of ducks, that reflect "building togetherness," another one of Duck Creek's core values. Duck Creek also wanted to highlight their key clients throughout their space. To accomplish this, SGA designed a blade installation that illustrated the company's logo from one perspective and a coded configuration of interchangeable client logos from the other. The entire space is a testimony to Duck Creek's openness, agility and ingenuity," said SGA
Location: Boston, Massachusetts
Date completed: 2019
Size: 25,000 square feet
Design: SGA