Menekuni permasalahan branding serta permasalahan harga jual tiap- tiap web serta game. Permasalahan branding pula wajib dapat dipelajari lebih lanjut supaya esoknya banyak yang terpikat pada game gambling agen sbobet terpercaya taruhan online ini. Perihal ini hendak membagikan akibat lain semacam banyaknya era yang hendak berasosiasi ke dalam game sampai banyak orang yang turut mensupport game gambling duit asli dalam kompetisi yang terdapat.
Semacam metode intersepsi, metode mengutip ataupun membersihkan bola pula ialah metode yang bermanfaat buat bertahan dari serbuan yang dicoba rival. Tetapi, Kamu pula wajib berjaga- jaga kala agen bola melaksanakan metode ini, sebab dikira amat beresiko. Bila Kamu melaksanakannya dengan salah, Kamu bisa menyakiti rival Kamu serta Kamu dapat memperoleh kartu kuning dari penengah.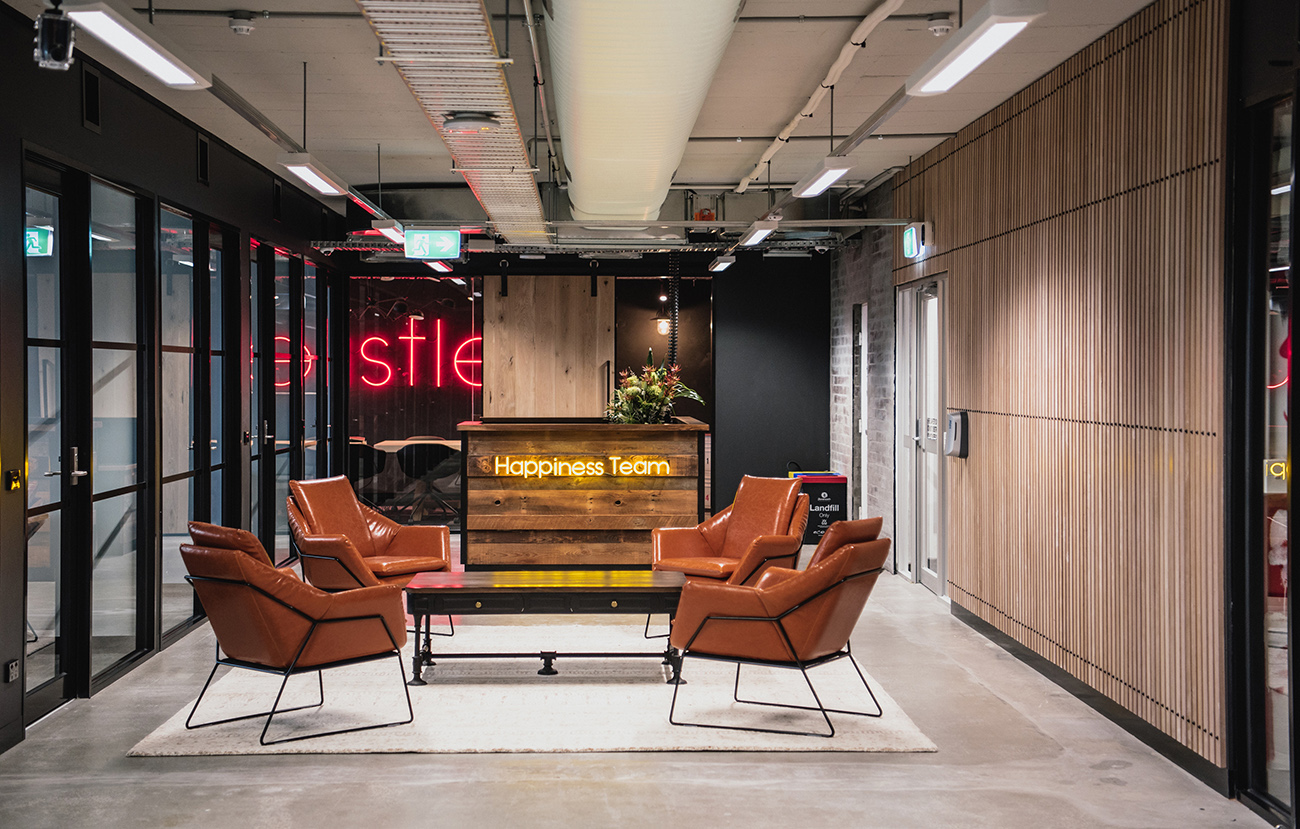 A Tour of CreativeCubes.Co's Modern Coworking Space in Sydney
CreativeCubes.Co, a network of coworking spaces that provides a platform for entrepreneurs to build their business, recently hired architecture firm Corso Interior Architecture to build their new coworking space in Sydney, Australia.
"The complex human brain is divided into two hemispheres. The left hemisphere is analytical, methodical, orderly. It's honed for linear thinking and logic. The right hemisphere is visual, intuitive, imaginative, and primed for creative thinking. CreativeCubesCo in Cremorne meshes left and right hemispheres in its community-focused workspaces that offer an alternative to conventional work environments. The venue inspires creative thinking in right brain thinkers, and grounds left brain thinkers to turn entrepreneurial visions into realities. The business prides itself on fostering an uplifting culture, experience and environment – evidenced by the inclusion of the 'happiness team' – concierges that look after the day-to-day needs of entrepreneurs on site. The brief was to create a collection of flexible work places located over two levels of a prime inner-city address. There is a well-thought out balance of communal work desks, personal desks and private offices, connected via a shared kitchen, break-out lounge areas and shared meeting facilities – such as a 'Hustle Room' for when business gets serious. The challenge was to work with the structural constraints of the existing building – a former office – and to design a space that nurtured creativity and connectivity while respecting moments when privacy and peace are paramount. The project budget encouraged creative design thinking in fine detail. The result is a hub for small, medium and enterprise businesses that converts a once sterile and conservative space into a thriving ecosystem built on business and bright and bold idea. The design is a key element of that ecosystem," says Corso Interior Architecture