Menekuni permasalahan branding serta permasalahan harga jual tiap- tiap web serta game. Permasalahan branding pula wajib dapat dipelajari lebih lanjut supaya esoknya banyak yang terpikat pada game gambling agen sbobet terpercaya taruhan online ini. Perihal ini hendak membagikan akibat lain semacam banyaknya era yang hendak berasosiasi ke dalam game sampai banyak orang yang turut mensupport game gambling duit asli dalam kompetisi yang terdapat.
Semacam metode intersepsi, metode mengutip ataupun membersihkan bola pula ialah metode yang bermanfaat buat bertahan dari serbuan yang dicoba rival. Tetapi, Kamu pula wajib berjaga- jaga kala agen bola melaksanakan metode ini, sebab dikira amat beresiko. Bila Kamu melaksanakannya dengan salah, Kamu bisa menyakiti rival Kamu serta Kamu dapat memperoleh kartu kuning dari penengah.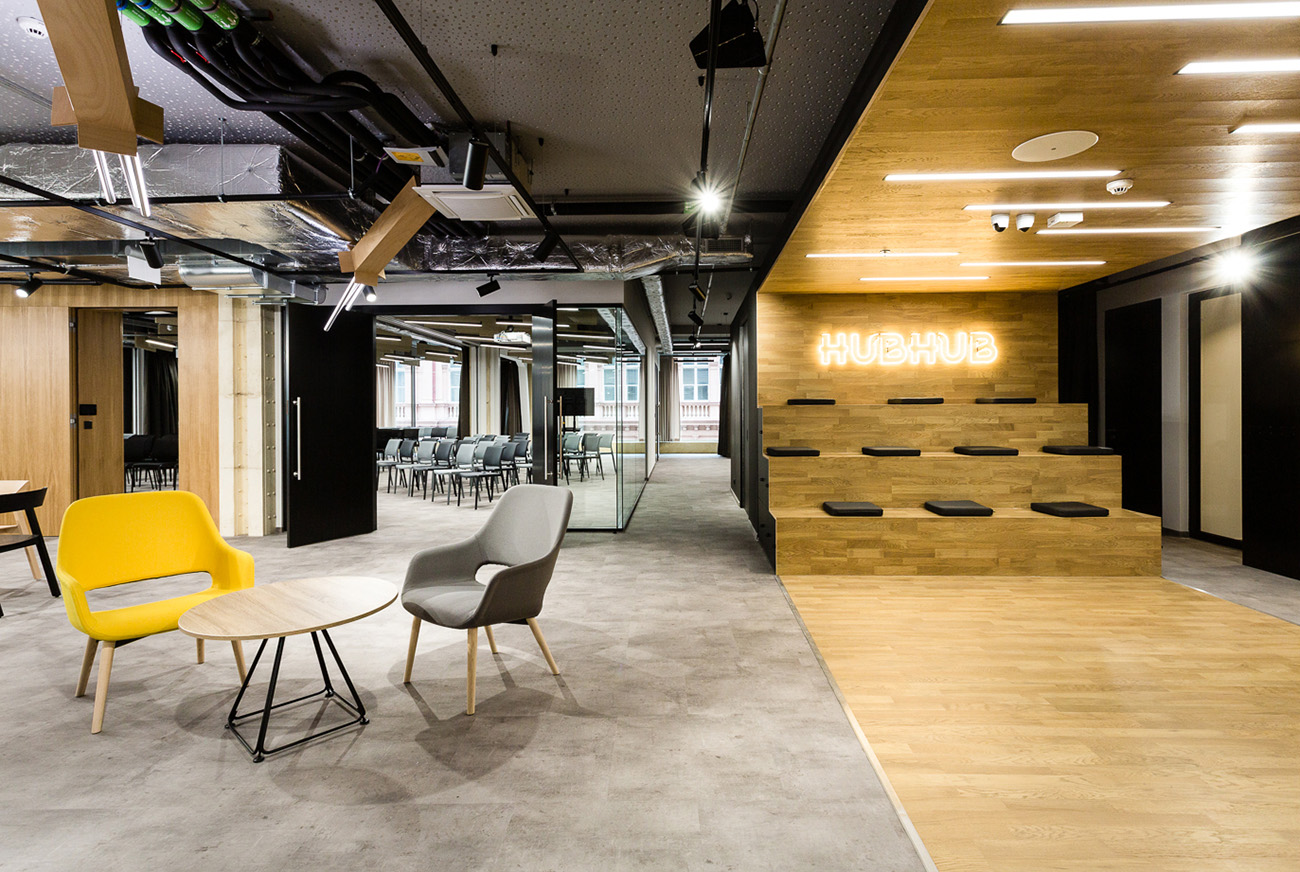 Inside HubHub's Coworking Space in Prague – ARA
HubHub, a network of coworking spaces that offers fun and collaborative approach to coworking, recently opened its second coworking campus in Prague, Czech Republic. The interior was designed by architecture interior firm Studio Reaktor.
"The Palace ARA was built during the First Republic by the original owner a.r. Aschenberg who was mainly focused on the sale of textiles. His appearance was inspired by the American modern way of building and European functionalism. During the 60's, the building was modified and named "Perla" Department Store. Especially design, fashion and clothing were sold here. The main concept for utilizing the new coworking space of ARA Palace was to continue on the department store typology – Shopping Mall, but in modern way, with abstract products – ideas, creativity, startups, innovations, talent – all offered as the main items. Each floor is named after various shopping environments – showroom, market, arcade, pop-up shops and platform. These interesting and inspiring spaces are meeting tables, relax zones, meeting rooms, phone booths. Other parts of the interior are simple, materially unified. The interior of the business environment with talent is complemented in detail by commercial lighting – netting, baskets, boxes, clothes hangers or signal lights, signboards. Space graphics complete the inspirational environment – transforming the business graphics and marketing archetype into creative inscriptions, slogans. By adding simple words, inscriptions get a different dimension, refer to Czech products, look for originality and motivation for emerging startups. The corners, wall-to-wall walls and meeting places are refreshed with small playful elements such as smart walls, dustbins with refreshment, office vehicles (skateboard, scooter). Free walls are dedicated to local artists, ideas based on the Hubhub members. Children's corner with colourfull balls be missing in our HubHub Shopping mall," says Studio Reaktor
Location: Prague, Czech Republic
Date completed: 2019
Size: 29,062 square feet
Design: Studio Reaktor