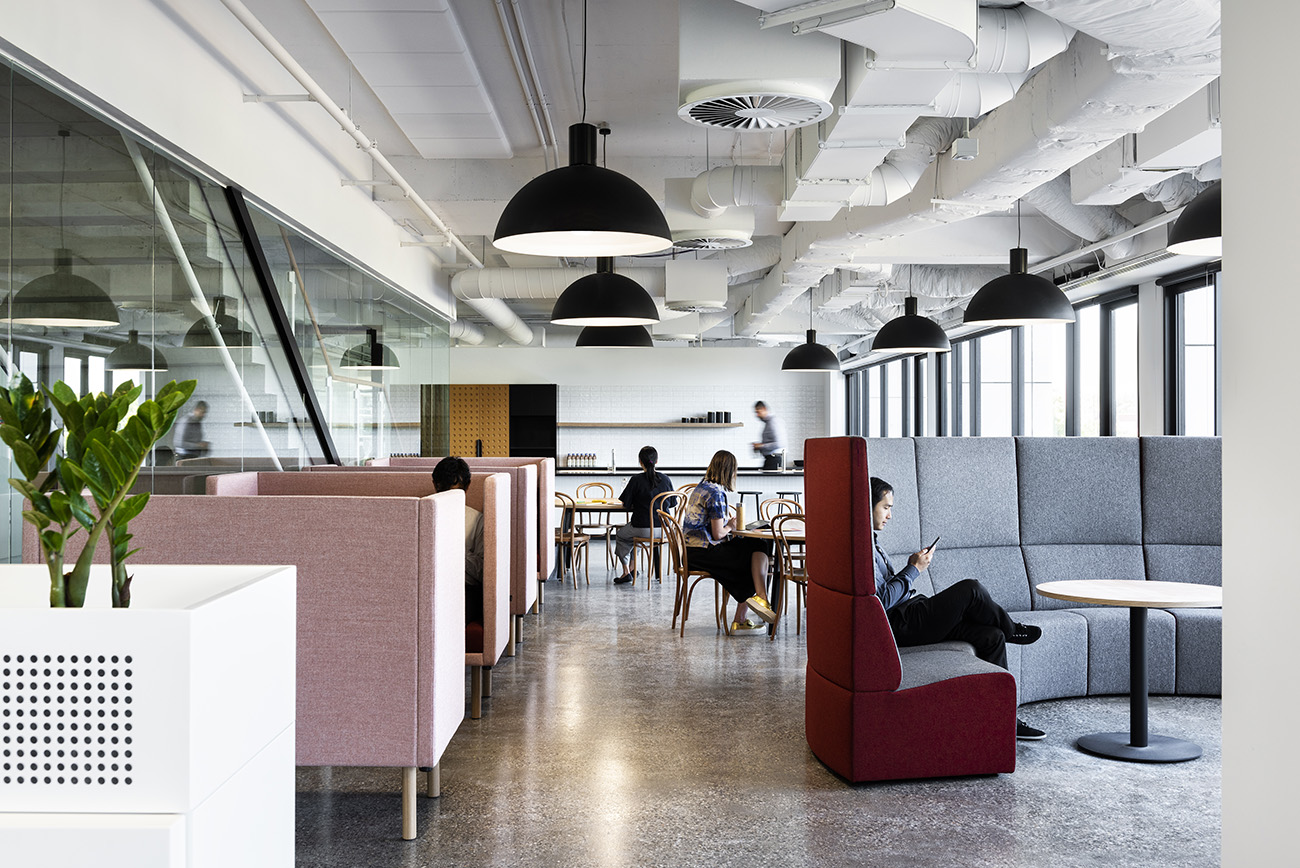 A Tour of 7-Eleven's Open-Plan HQ in Richmond
Japanese-American chain of convenience stores 7-Eleven recently hired architecture interior firm GroupGSA and construction firm Schiavello Construction to build their new Australian headquarters in Richmond, Australia.
"The new corporate office consolidates all staff and spans four consecutive floors, bringing people together through a built space grounded in community, collaboration, and connectedness. The bright, open workplace is infused with a smooth artistic flow; a fluid design that offers staff the freedom to choose work styles that best suit them. The office fitout provides a variety of spaces including focus, touchdown, and breakout spaces – each with varying degrees of visual and acoustic privacy. Visual dynamism is introduced with bursts of vibrant tertiary colours on an otherwise neutral palette. The restrained use of colour and textures gives the workplace elegance – resulting in a built space that embraces renewal and a sense of adventure. The four consecutive tenancy floors are connected as a unified space for all staff – all levels are connected by sight and sound through two six-metre diameter voids. The staircase ascends from the second floor up through the heart of the building to the fifth floor. Voids were punched into the floor plate – through 200mm thick concrete – while the existing staircase was enlarged and refurbished to give it a distinct Brutalist touch," says Schiavello Construction.