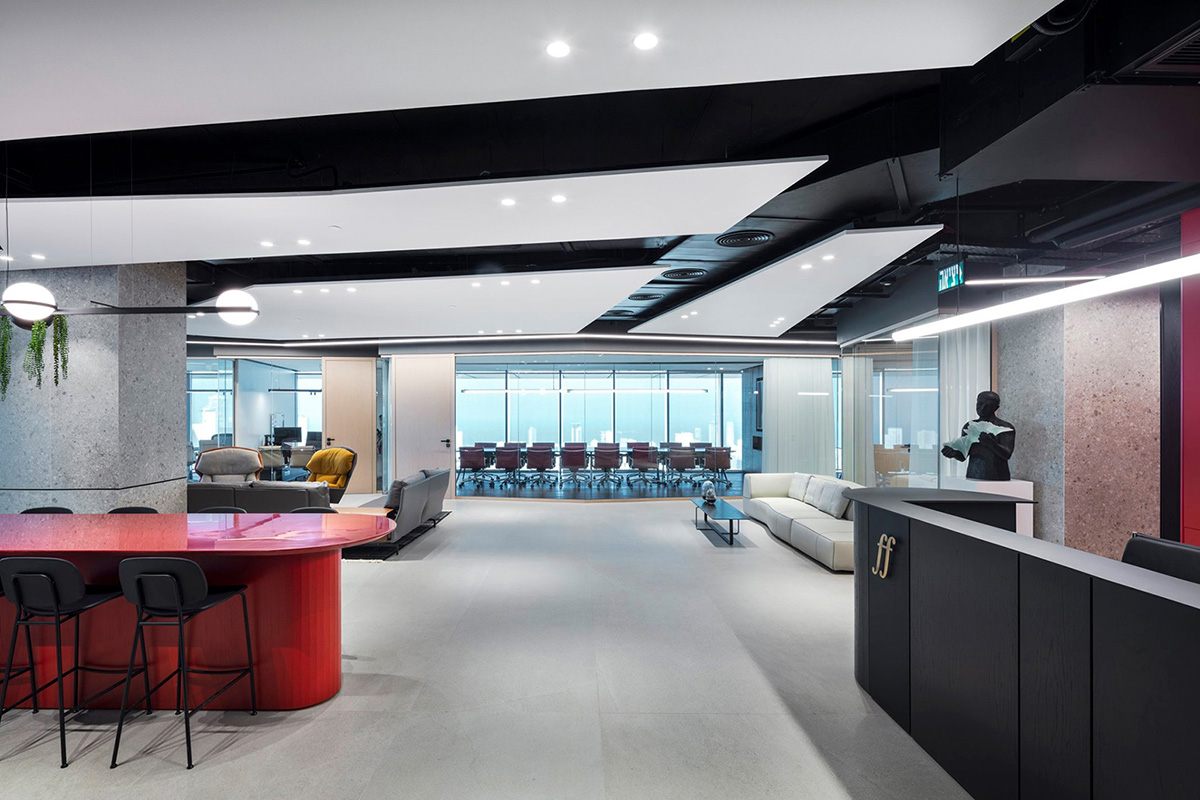 A Tour of Fortissimo's New Tel Aviv HQ
Fortissimo, a private equity fund that invests in technology and industrial companies, recently hired architectural firm Alter Architects to design their new headquarters in Tel Aviv, Israel.
"The spirit of the company has inspired us to design a space that is elegant and classical and at the same time brave, modern and daring. All the elements in the space were created and designed exclusively for the project.

The central ceilings were designed with different unique geometries – in order to install them in the office, we had to fly a professional team from Portugal who specialize in working with this unique material. The geometric islands are covered with crushed marble that enhance their acoustic properties. The glass partitions were purchased in Italy and covered with an exclusive veneer imported from Japan. The lighting system is designed according to the layout of the space taking into consideration user experience and
movement.

All the furniture has been carefully selected from some of the world's leading designers and design stores including: Patricia Urquiola, Cas-sina, Minotti, Gubi, Philip Stark, Quinty and various other excellent designers. The Fortissimo offices are an example of a "high-end" project that exudes the classy yet brave character of the company, leaving an unmistakable mark on anyone who enters," says Alter Architects.