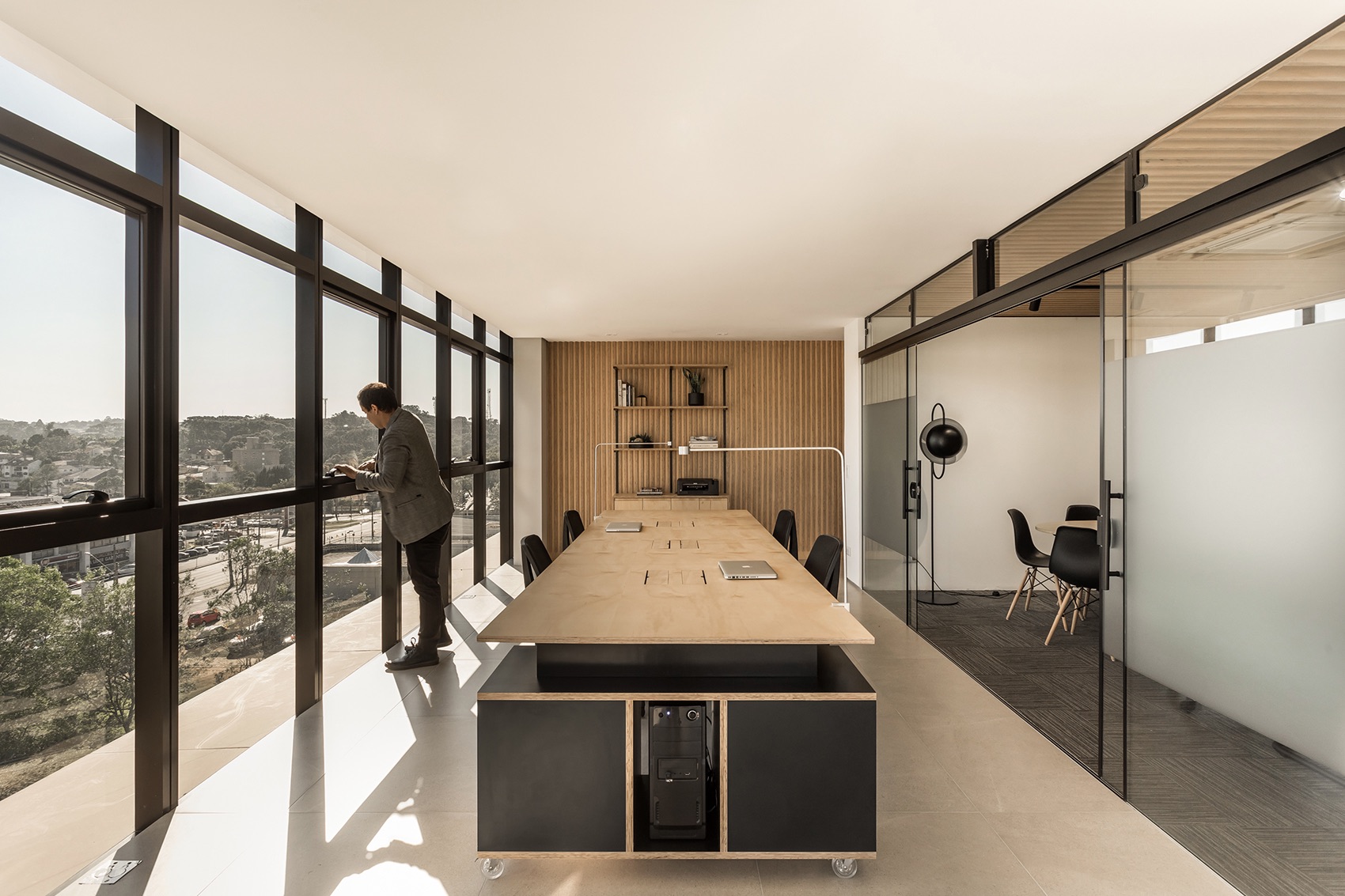 A Tour of Frank Madeiras' Elegant New Curitiba Office
Manufacturing company Frank Madeiras recently hired architecture & interior design firm Solo Arquitetos to design their new office in Curitiba, Brazil.
"The client, a timber company with administrative headquarters in Curitiba,
sought to build a space that would function not only as a management space but also as a show-room of its own production to receive customers and interested parties.

From the beginning, we came across the incredible panoramic view of the space to one of the largest park in the city of Curitiba: Barigui Park. Thus, we seek to value this quality through the layout of functions in the free plan.

The presence of a pillar in the central range of the room served as support for the creation of a central volume that divides and organizes the flow in space. There, the boardroom and the meeting room, dividing the space around in storage, support, reception and work.

This central volume is enclosed by light glass partitions that allow the view and the natural light to be taken from anywhere in the room. All the materiality of the project
sought to highlight the client's material, showing all its quality of manufacture and the flexibility of its use in interior architecture: furniture, decorative panels and lining. In contrast to the tone of the natural wood, black, white and gray were used on the floor, showing even more its color and texture," says Solo Arquitetos.
Location: Curitiba, Brazil
Date completed: 2018
Size: 914 square feet
Design: Solo Arquitetos
Photos: Eduardo Macarios