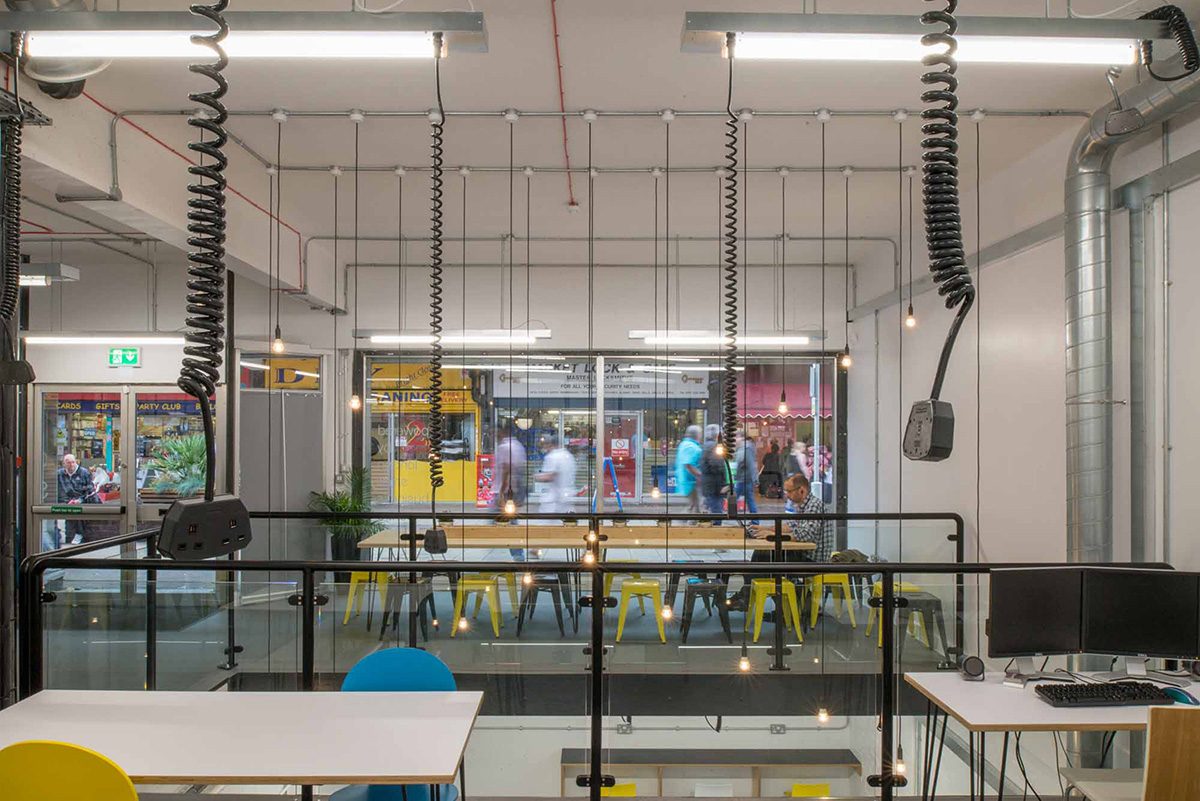 A Tour of Poplar HARCA's London Coworking Space
Archichitecture studio Seán and Stephen recently completed a new coworking space design for business support charity Poplar HARCA in London, England.
"The brief for this project involved converting a disused 240m2 shop space into a co-workspace for the business support charity, the London Small Business Centre [LSBC]. We worked closely with LSBC and Poplar HARCA to detail the main objectives for the project, primary of which was to ensure that a minimum number of desk spaces could be comfortably incorporated into the existing space.

In order to accommodate the required number of desk spaces, an ambitious solution was proposed – to create a void in the floor to connect the ground floor and basement. A bold move for sure, but one which afforded light and ventilation to the basement, enabling it to become a habitable space. The void was an innovative solution which proved to be central to the success of the project," says Seán and Stephen.
Location: London, England
Date completed: 2017
Size: 1,614 square feet
Design: Seán and Stephen
Photos: Chris Pendrich