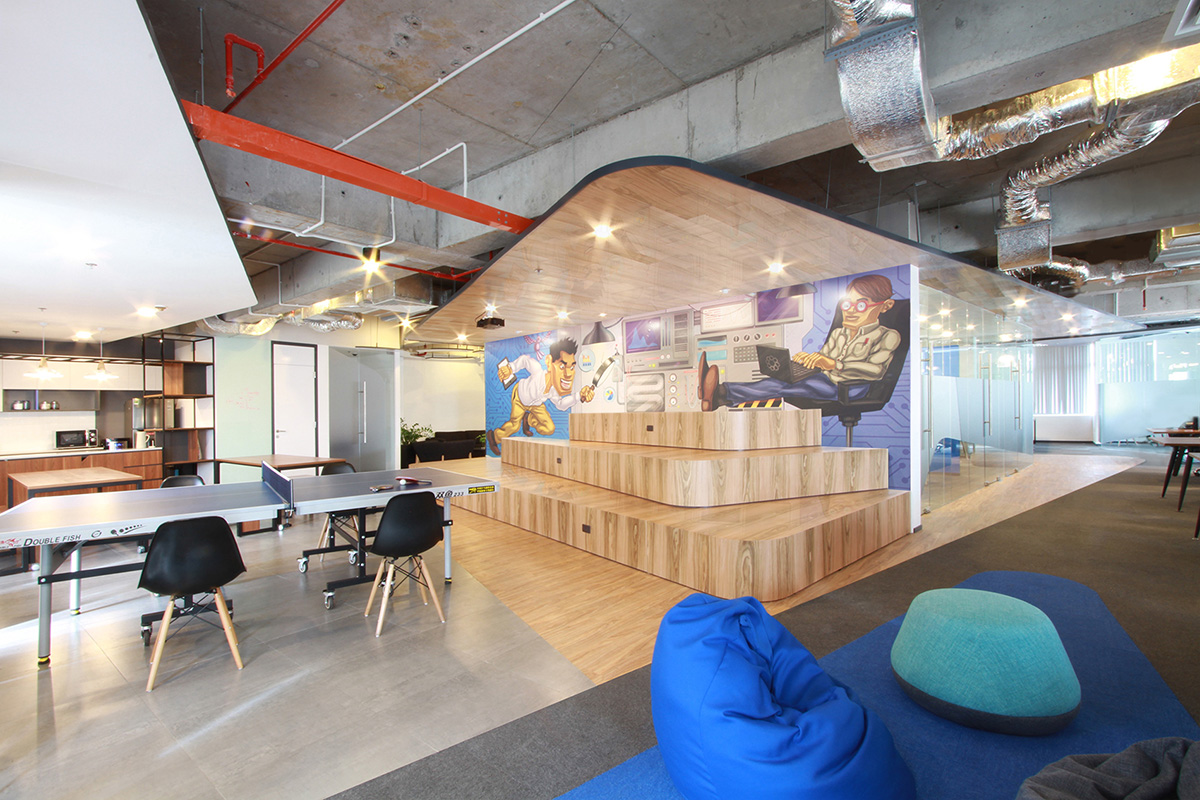 A Look Inside Inspectorio's Ho Chi Minh City Office
Global software-as-a-service company Inspectorio recently opened a new office in Ho Chi Minh City, Vietnam designed by office design firm ZOES Creative Studio.
"Inspectorio has reinvented the concept of quality inspection. Such a great revolution needs an office able to catch up with their strong culture and values. The design of the new space focused on creating a transparent environment with flexible areas and a collaborative social hub as a central core.

With a focus on creating a sense of openness and flexibility, partitions are minimized taking maximum advantage of natural daylight. The new space encourages collaboration and interaction in a creative way, holding formal and informal colleagues meetings or work independently and distraction free.

The space has a wide variety of visual elements including customized graphic walls by the hand of a renowned Ecuadorian street artist, open ceiling and playful flooring textures that express the unique spirit of Inspectorio," says ZOES Creative Studio.
Location: Ho Chi Minh City, Vietnam
Date completed: May 2019
Size: 6,996 square feet
Design: ZOES Creative Studio