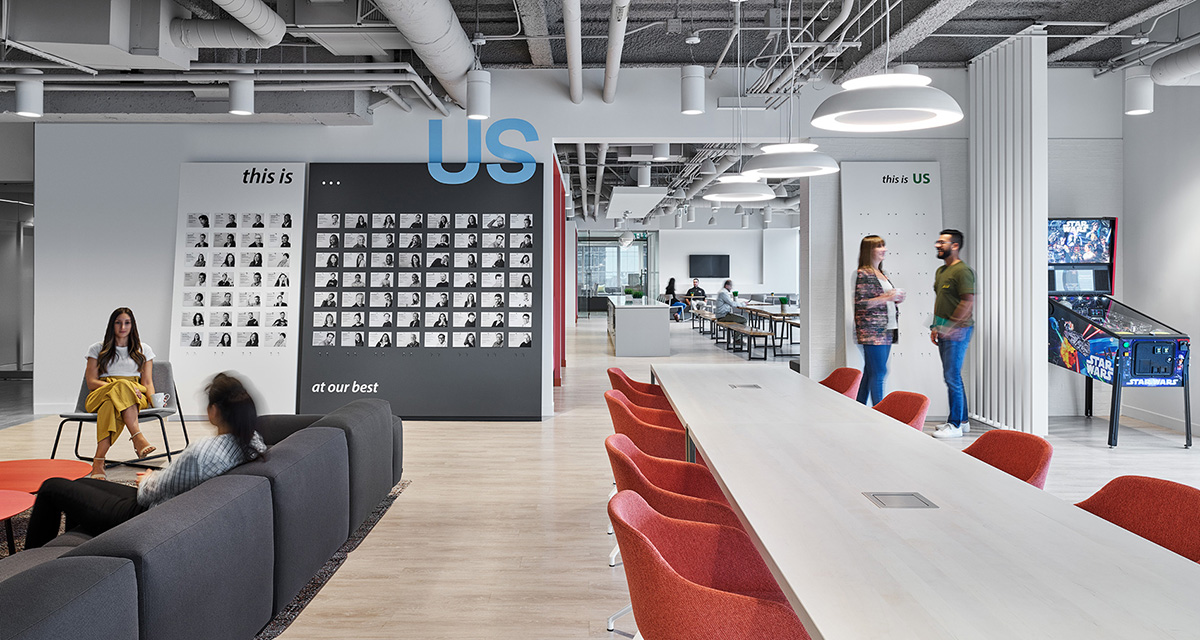 A Tour of Fundserv's Cool New Toronto Office
Investment platform Fundserv recently hired interior design firm figure3 to design their new office in Toronto, Canada.
"Moving from an office that was small and outdated, Fundserv knew they were ready for a full-scale change. They approached figure3 to help uncover how a new workplace could increase employee engagement, promote idea generation, and be flexible to futureproof their real estate decision.

Designed to feel like a second home for staff, Fundserv's new office is vibrant and welcoming. A strong brand presence is felt upon entry, honouring Fundserv's history in the informal reception area. Transparency and inclusivity are key with barriers removed, allowing staff to connect and share moments like they hadn't before in a variety of settings. The company's culture is celebrated and an increased pride is taken in their work.

The large boardroom seen from reception instantly creates a visual connection. The different work settings in the office are intuitive, whether they are teaming areas, social areas, open and closed enclaves, or private rooms, all found through colour-blocked wayfinding. Slatted screens also define these areas throughout allowing for transparency and for the office 'buzz' to be on display," says figure3.
Location: Toronto, Canada
Date completed: 2019
Size: 21,000 square feet
Design: figure3