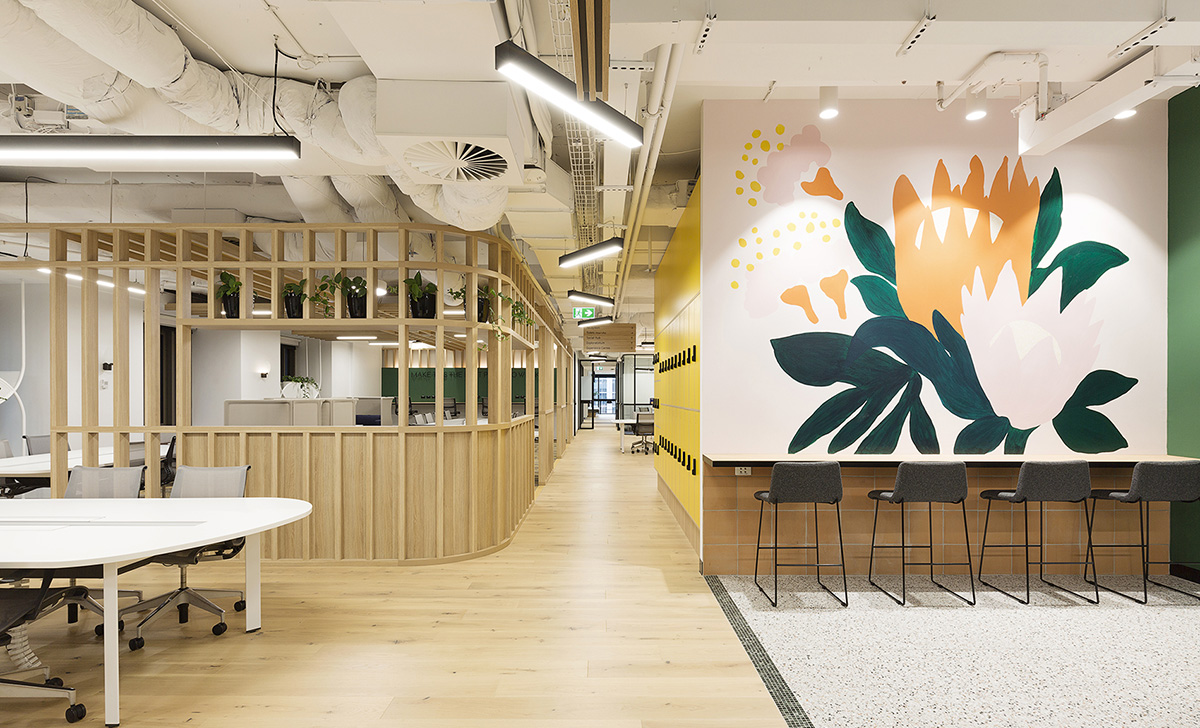 A Tour of Microsoft Technology Center in Sydney
Global technology company Microsoft recently hired construction firm Schiavello Construction and interior design studio Tom Mark Henry to build and design their new technology center in Sydney, Australia.
"Used to demonstrate the impact that cloud and artificial intelligence technology can have when deployed, Sydney's Microsoft Technology Centre helps to inspire clients to create breakthrough outcomes for their business.

The centre is designed by Tom Mark Henry, built by Schiavello Construction, and features an envisioning theatre, an innovation lab, office space, showroom, cyber security room, and a customer workshop area. It even has an AI juice machine that serves up a custom smoothie based on the facial reactions of the customer to a series of images.

Tom Mark Henry's aptitude for striking design is evident upon arrival. More akin to luxe hospitality than an office, the space features intricate design detail and custom pieces including an island bench.

Originally designed entirely of concrete, the kitchen's feature sculptural island bench presented a number of structural and buildability challenges. Schiavello collaborated with joiners and local artisans to create a solution that wouldn't impact the design intent.

The winning design solution employed industrial foam coated in a concrete-effect render. The result is a dual-toned concrete-look masterpiece that champions usability and striking aesthetics," says Schiavello Construction.