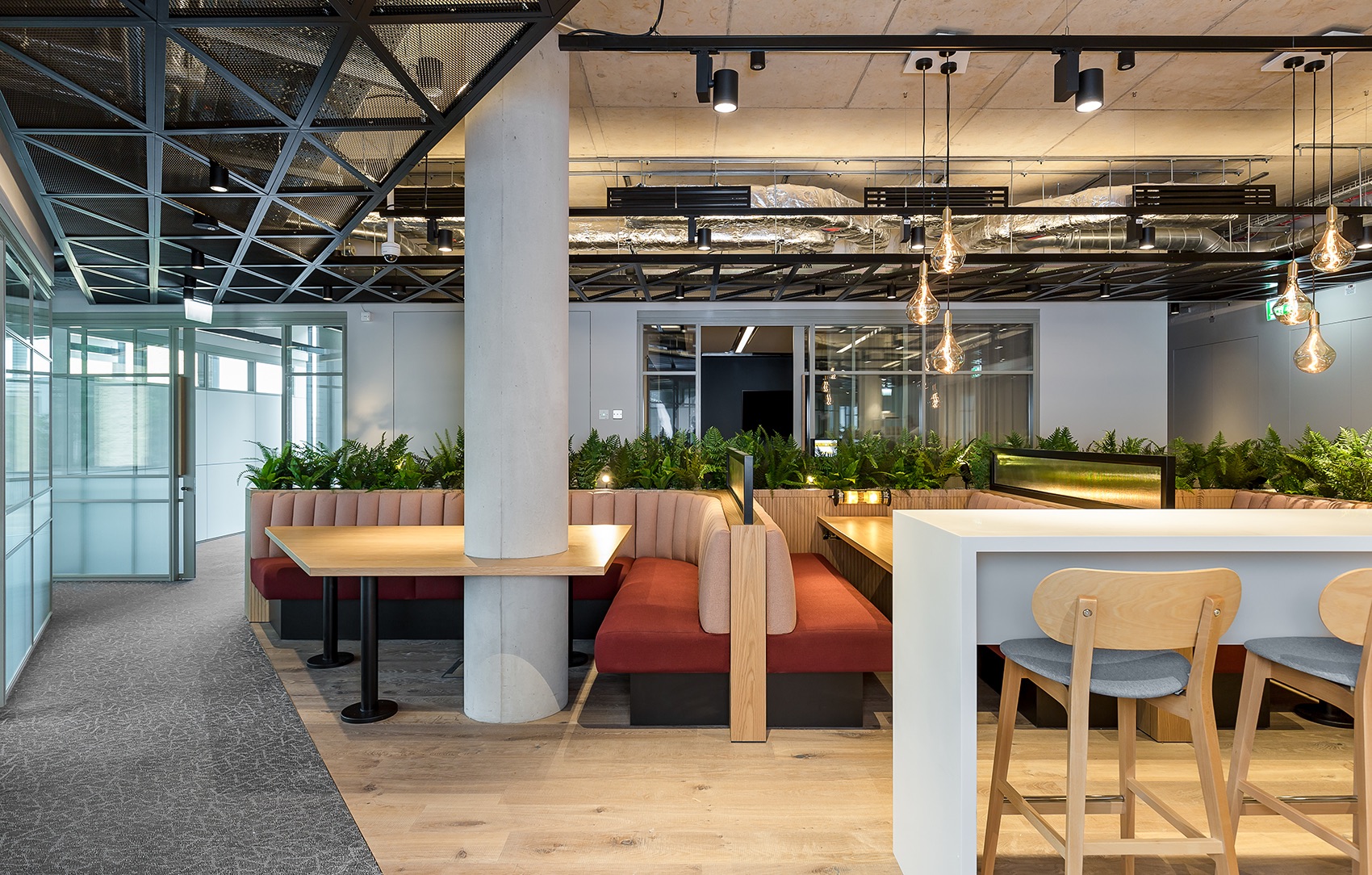 A Tour of Fora's Cool New London Coworking Space
Premium coworking space provider Fora recently hired workplace design firm Oktra to design their new coworking campus in London, England.
"For this project, we were challenged to create a space that aligned with Fora's design principles, whilst relating the design back to the architectural nuances of the building.

The building Fora acquired, a new build developed by prominent architectural firm Allies and Morrison, presented some unique challenges due to its angular design. We held multiple design workshops with the client and their architect to ensure we created a workspace that reflected Fora's brand identity in this landmark space.)

Fora's new coworking space has been transformed to inspire creativity and accommodate personal and business growth. The final workspace is fully flexible; allowing it to evolve and adapt to suit the changing needs of tenants. There is a mixture of cellular office spaces, open plan areas and owned desks, all with a variance in size. We procured bespoke demountable walls to enable workplace agility and allow for future adaptations to be carried out sustainably," says Oktra.
Location: Southwark – London, England
Date completed: 2019
Size: 40,000 square feet
Design: Oktra
Photos: Oliver Pohlmann