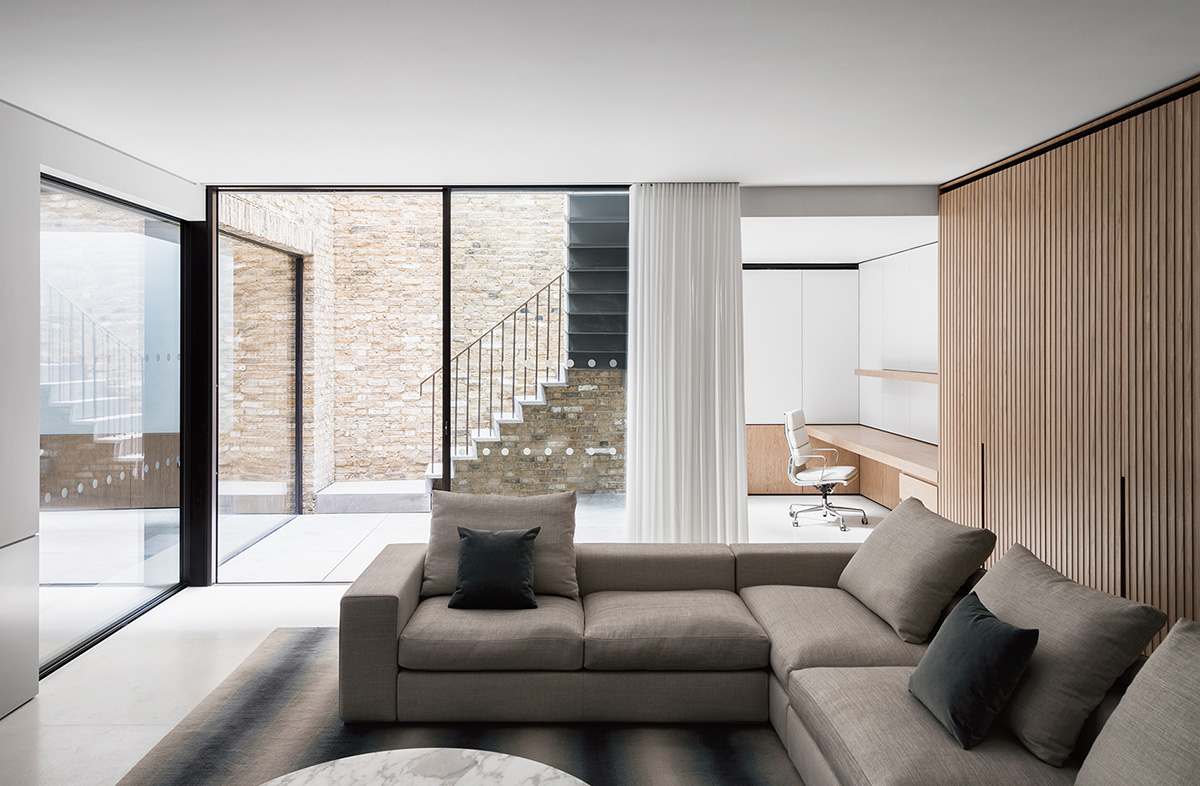 A Tour of Private Family Law Firm Offices in London
A team of architects and designers from architecture firm Alexander Martin Architects recently designed a new workspace for private family law firm in London, England.
"We transformed a pair of Grade II listed Georgian townhouses located in Mayfair to function as a private family office. A core challenge of the project was to adapt the buildings to meet the demands of a modern workspace, whilst ensuring that the historical character of the building was retained and celebrated.

The internal spaces referenced the order and proportion of the original Georgian floor plans, whilst the buildings were extended and amalgamated as necessary to support the needs of the client. This led to a dual program: the main headquarters building (QS-07) and an adjacent premises (QS-08) which is designed to function as a flexible and adaptable office space.

Materials were selected for their timeless quality, echoing those present in the original building. A palette of natural oak, stone and plastered walls were used consistently throughout the scheme together," says Alexander Martin Architects.
Location: Mayfair – London, England
Date completed: 2018
Size: 10,700 square feet
Design: Alexander Martin Architects
Photos: Simone Bossi