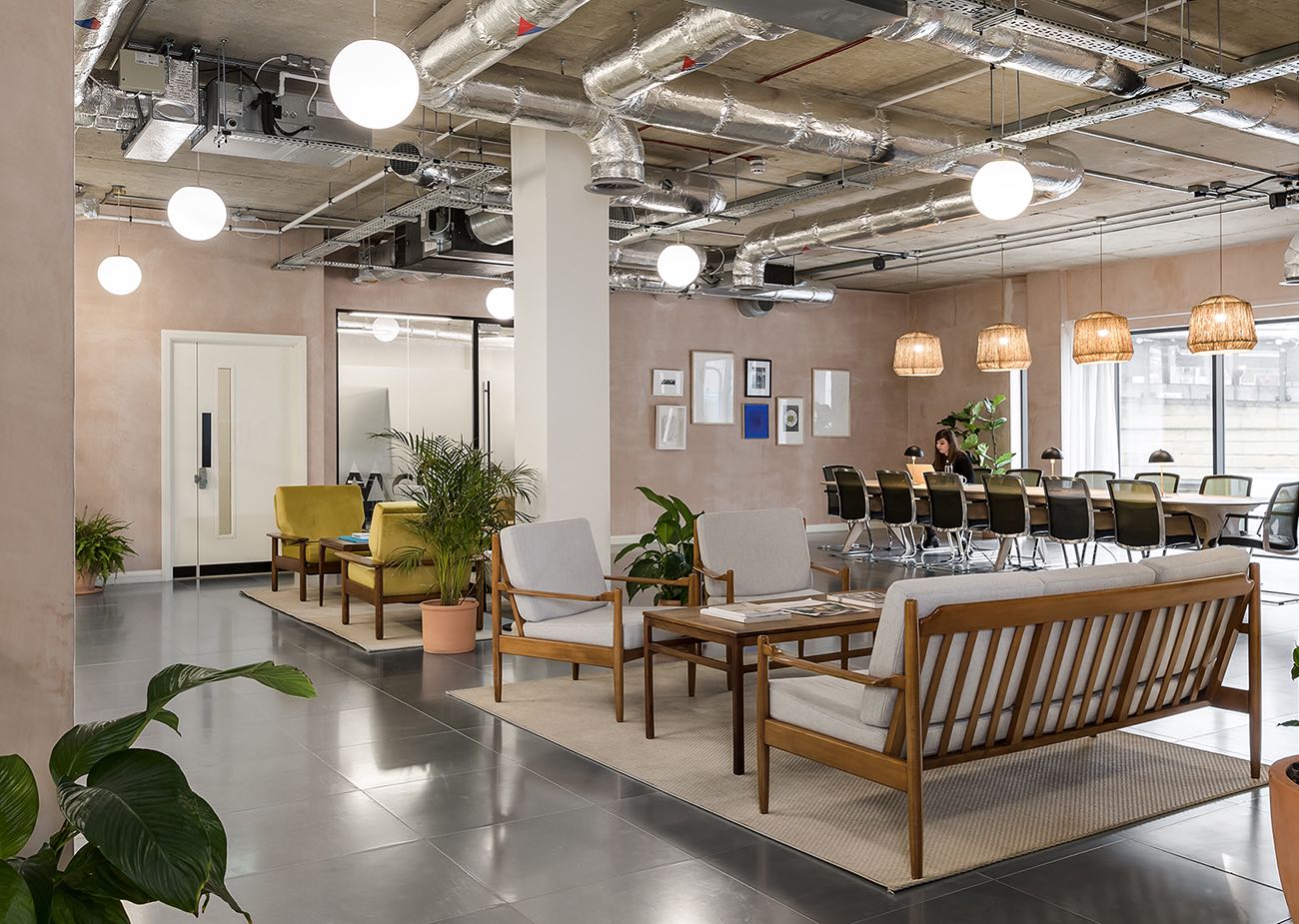 A Look Inside Kinrise's New Leeds Office
Investment company Kinrise recently hired workplace design firm Oktra to design their new office in Leeds, England.
"Kinrise approached us to carry out a full Cat A refurbishment of a building they had acquired in Leeds. They selected the building because it had the potential to be one of the greatest buildings in the area – and it was our job to realise their vision. The brief? To create a vibrant, modern space that encourages local organisations to work and grow alongside one another.

Creating a space for a landlord, one that is ready for prospective tenants to move in and make their own, is completely different to creating a finished workspace. To make the space desirable for tenants, you have to embed some kind of spirit into the building – without actually fitting out the space. Kinrise have a very clear identity and we worked hard to represent their brand in the space. We carefully peeled back surfaces, exposed concrete elements of the building and used warm lighting in the social spaces to create a relaxed, congenial environment.

We have transformed the space so that it is a magnet for future tenants. There is a dedicated tenant entrance area, a hospitality-style foyer, a restaurant, coffee shop and a whole host of services. We added vast windows to the top three floors to allow lots of natural light, some of the floors have roof terraces with amazing views over Leeds, and there are shared facilities to help create a sense of community between tenants", says Oktra.
Location: Leeds, Oktra
Date completed: 2019
Size: 55,000 square feet
Design: Oktra