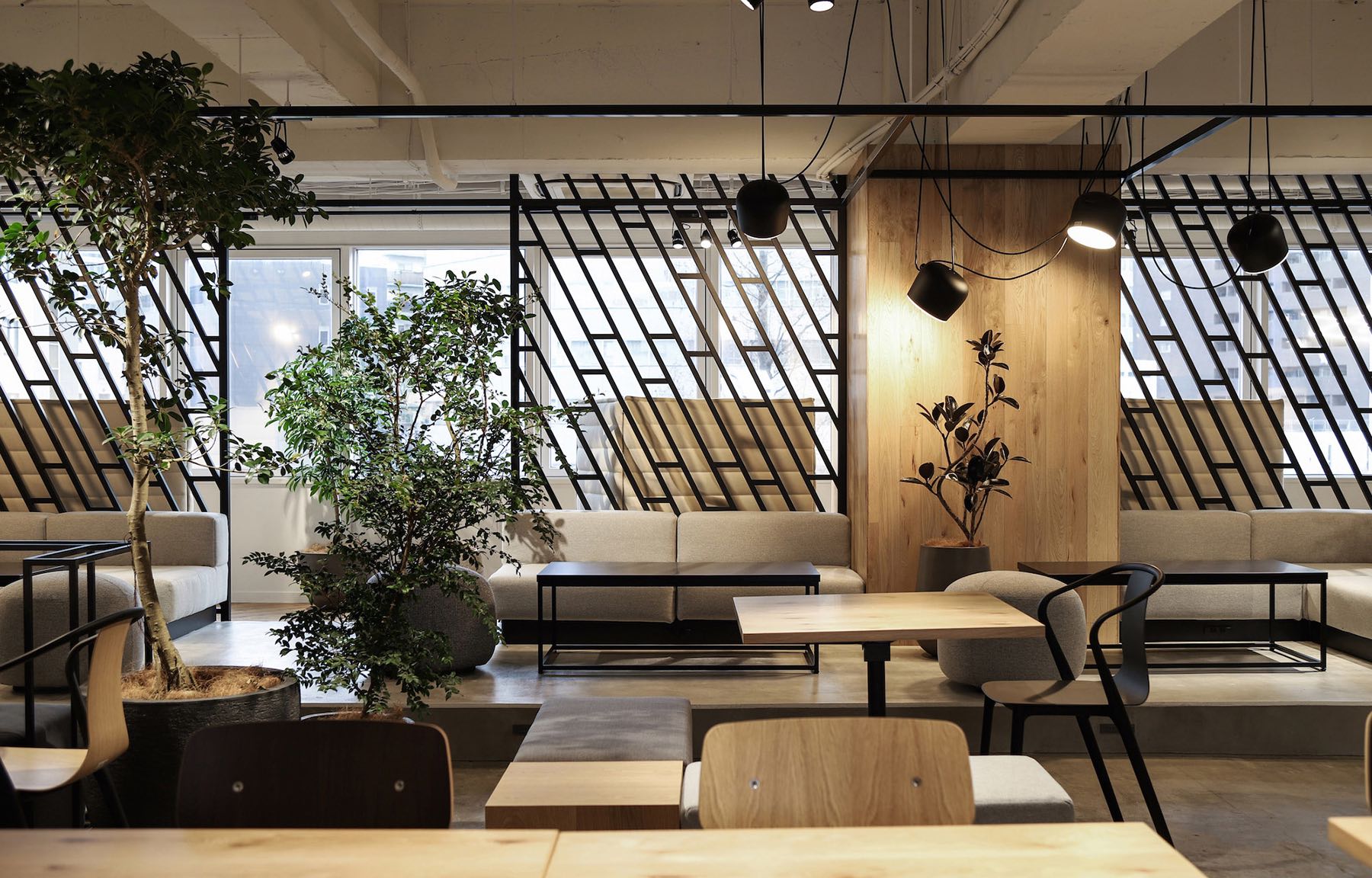 Inside TBWA\HAKUHODO's Biophilic Tokyo Office
Full service advertising agency TBWA\HAKUHODO recently hired interior design firm Canuch to design their new office in Tokyo, Japan.
"Recently the Tokyo-based agency has expanded its office space, creating new areas for work and creative thinking on the fourth floor of the building they currently occupy. 
The existing fifth and sixth floor office areas were primarily a place for collaboration and co-creation, however, the new fourth floor space was designed with a focus on "the individual".

First, the existing interior was demolished to expose the base structures of the building (built originally as a warehouse), and an expansive new environment was re-imagined from there.

With a food and drink service counter as the focal point, zoning is divided according to the themes of "relaxation", "concentration", and "sharing". Drawing on the good natural light available and incorporating plenty of biophilic design, materials are arranged in a way to create a sense of being surrounded by nature.

The design (which also brings out the industrial beauty of the building), delineates the existing space so the overall sense is of wide open spaces. This expansive environment offers respite and a place of concentration against the stresses of crowded city life and work. Even when sat next to each other, a sense of spacious comfort and privacy always permeates.

Increased personal space in turn, reminds users that they are part of a bigger whole. This environment becomes a place where emotions and interaction can flow harmoniously, enhancing co-creation and Disruption®. 
This office design is a show of respect from TBWA\HAKUHODO to all the individuals and creative minds that it is home to," says Canuch.
Location: Tokyo, Japan
Date completed: 2020
Size: 5,328 square feet
Design: Canuch
Photos: Hideki Makiguchi, Hakuhodo Product's