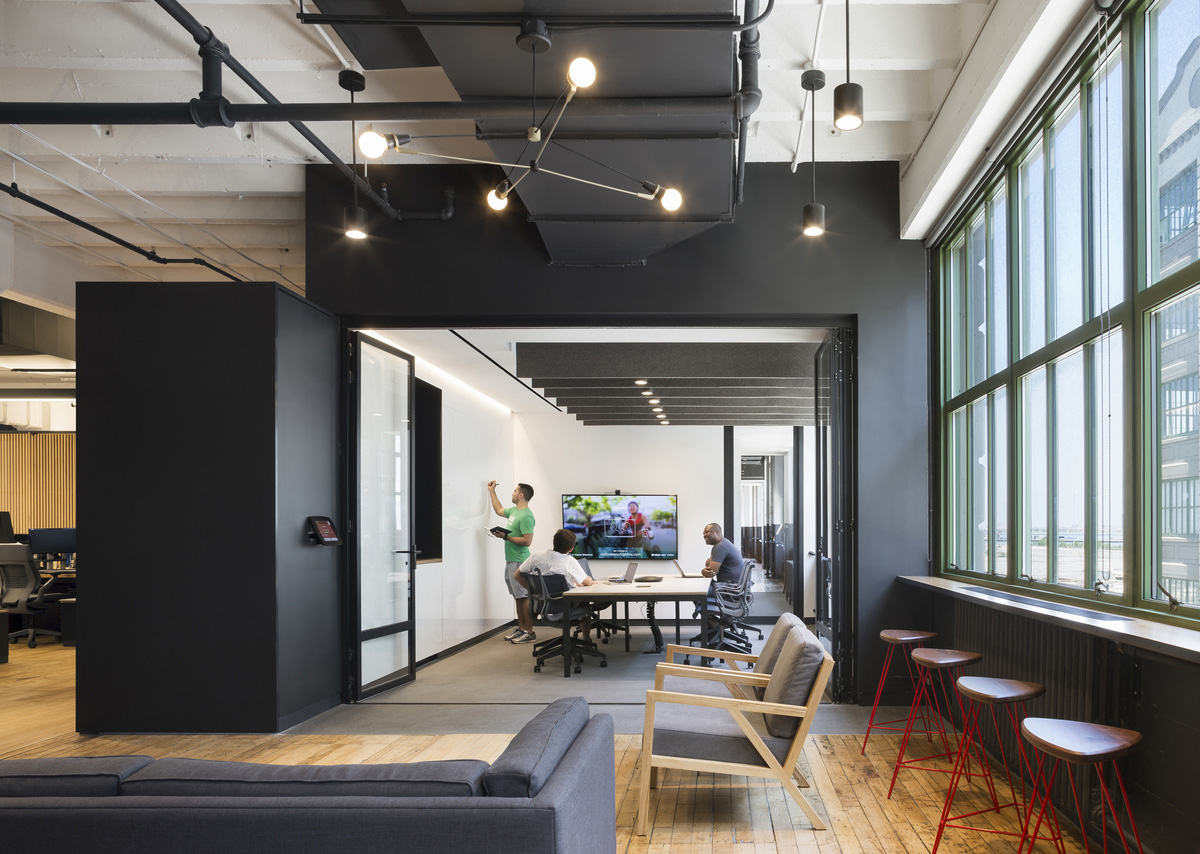 A Look Inside Citi Bike / Motivate's Brooklyn Headquarters
Bike share company Citi Bike hired architecture firm Studio Modh Architecture to design their new headquarters in Brooklyn, New York.
"The design of the new Citi Bike / Motivate office and proto-type bike development spaces required a ruthlessly efficient plan that balanced the desire for collaboration and open-ness with the challenges of mitigating noise and providing privacy.

This expansion enabled the Citi Bike to not only upgrade the effectiveness of their workspace but to also re-conceive a better way of working collaboratively. To retain historic, hard surfaces while still designing an open office where a large staff could talk to each other and on the phone throughout the day, the design early on focused on an architectural solution for privacy and sound attenuation.

Our solution built on the visual geometries of the existing concrete joists and honey colored industrial oak floors to create a "Swiss Army Wall" that weaves throughout the 13,000 SF space. The flexible wall became both barrier and vessel for a myriad of programmatic activities, creating a gradient between the public and private. The wall element separates departments, encloses functions (phone booth, maternity booth, whiteboard niches, coat closets, IT closets, etc…) while also becoming a sound disrupting and absorbing surface that still affords light and air to pass between spaces.

The design of the new Motivate offices are a modern evolution of the original industrial workspace where fly wheels, chains, and pulleys ushered in the early twentieth century of New York City. Today, those wheels and chains happen to be on bikes that are ushering in a new sustainable twenty first century transit future," says Studio Modh Architecture.
Location: Brooklyn – New York City, New York
Date completed: 2018
Size: 13,000 square feet
Design: Studio Modh Architecture
Photos: Devon Banks