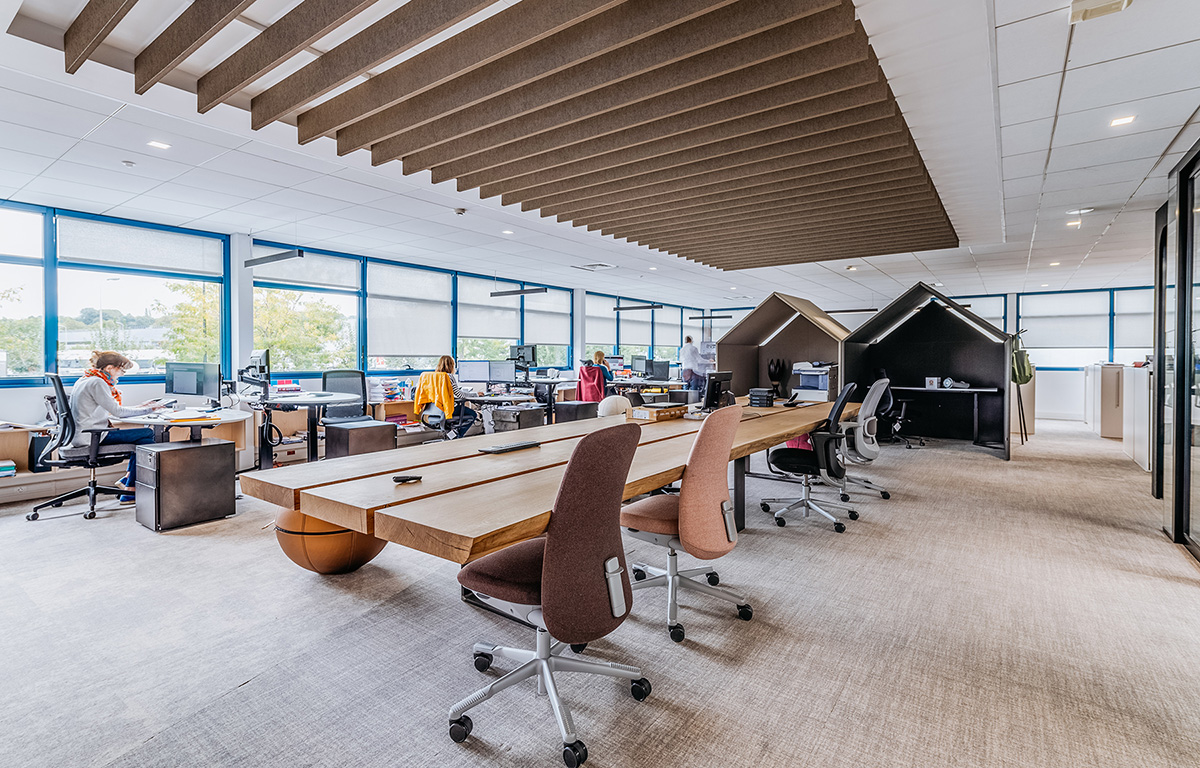 A Tour of Le Village's New Paris Coworking Space
Coworking space provider Le Village recently hired interior design firm Arch.Design to design their new part coworking space, part showroom in Paris, France.
"Le Village's teams needed a bigger space, reflecting the quality of their work, equipped with advanced technology, and encouraging the new ways of working.

The space is a 10,763 square feet live showroom, thematized by the concept of a village, traditionally conducive to exchange. Here employees can exchange, (net)work, focus or socialize in the many third spaces available to them (workcafe, atrium, swimming pool, forum, acoustic booths, box, library, alcove, outdoor terraces, and gym room). In the center of the workspace, the hive, a large solid oak table is the favorite gathering place for team meetings.

Each employee is equipped with a height adjustable desk, and the acoustics are perfectly mastered to create a serene atmosphere accross the whole workplace," says Arch.Design.
Location: Paris, France
Date completed: 2020
Size: 10,763 square feet
Design: Arch.Design