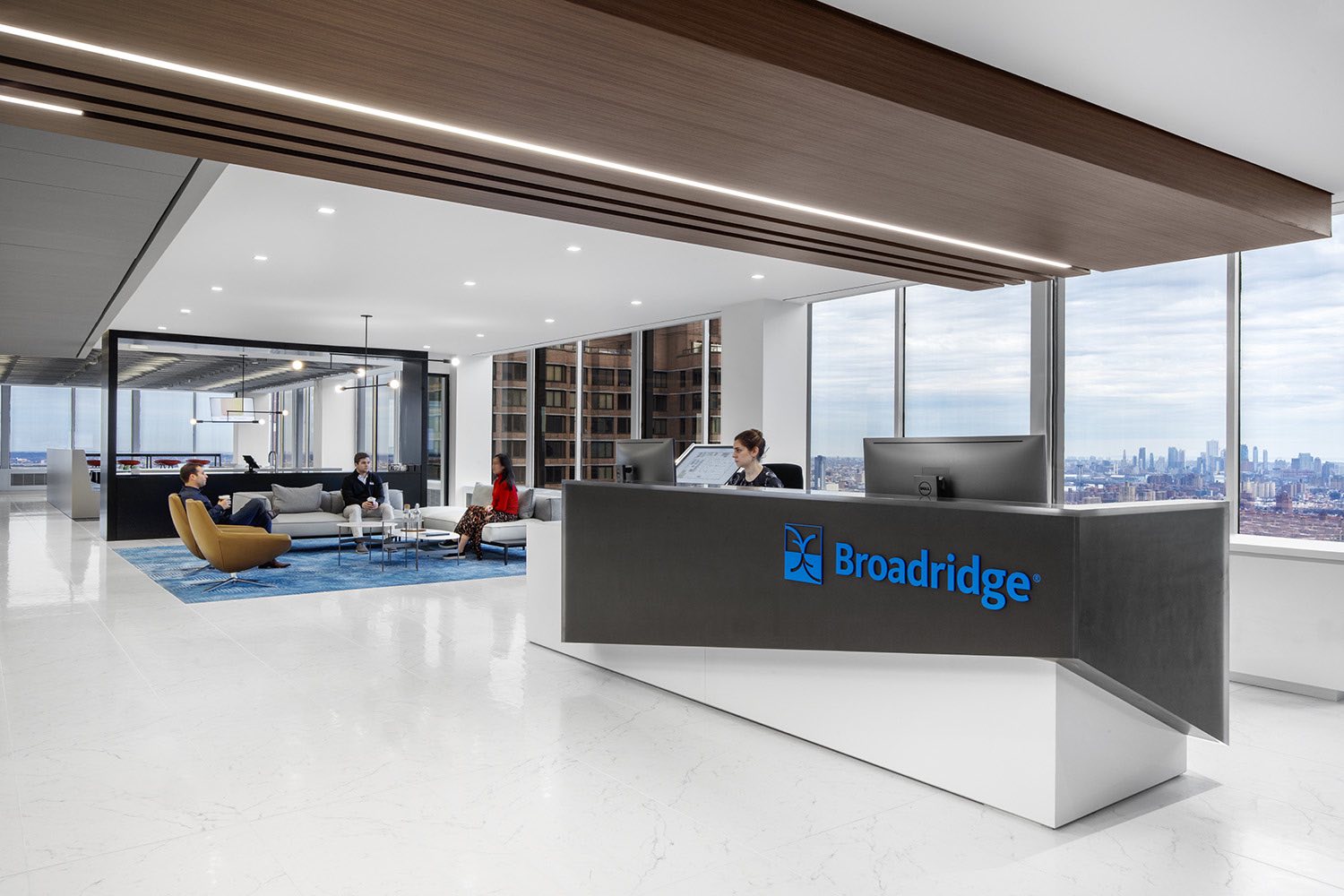 A Look Inside Broadridge's New NYC Office
Fintech company Broadridge Financial Solutions recently hired architecture firm TPG Architecture to design their new office in New York City.
"TPG has worked on multiple locations for this global FinTech company, beginning with their corporate headquarters in New Hyde Park, NY. Upon the expiration of their New York City lease, the Client decided to relocate to four floors at 605 Third Avenue and selected TPG to design and execute this transformational project.

Referred to as "The Hub" the new office provided the perfect opportunity for Broadridge to align their brand and culture with their physical environment. Overall, the workplace communicates the main themes of transparency, technology, and collaboration. Upon entry, a monumental video wall greets guests and leads them into the reception. The open plan, accommodating over 400 workstations and multiple interior offices, allows natural light to flood the space while showcasing the best views of the city. Additionally, an interconnecting feature stair of blue glass offers a landing from where a speaker can address the staff in a town-hall setting.

Within the design, the team wanted to create more specialized areas for work and engagement. If associates want to focus in private, numerous huddle rooms and larger conference rooms can be reserved via a mobile app or touch panel. Multipurpose cafés dispersed throughout the office offer a more residential-inspired setting. The new workplace also includes an Innovation Lab, an IT help desk area, a private medical suite, training rooms, and the centerpiece of the project – a conference center on the main level".