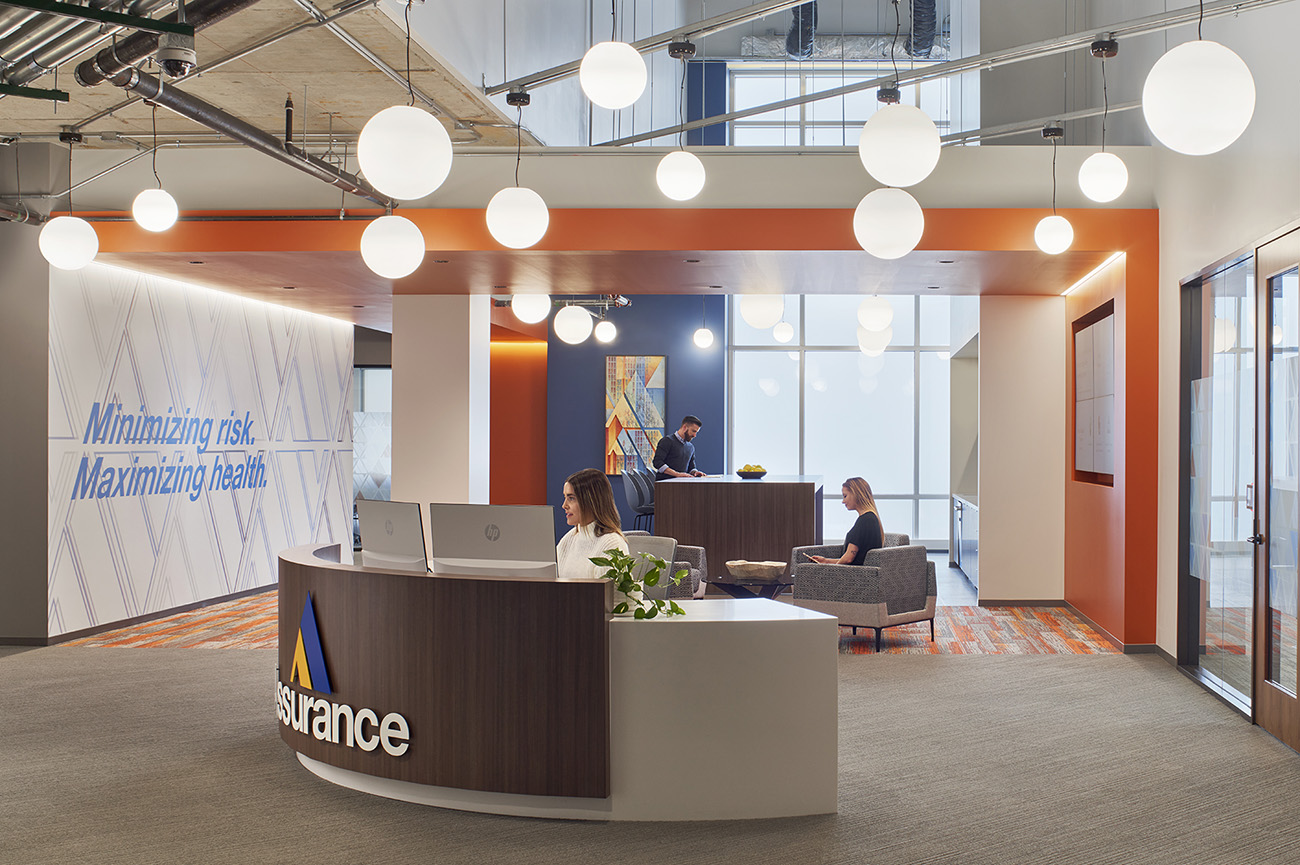 A Look Inside Assurance's New Schaumburg Headquarters
Insurance company assurance recently hired architecture and interior design firm HED to design their new headquarters in Schaumburg, Illinois.
"In need of a renovation that would express and exemplify their vibrant and innovative corporate culture, and having worked with our design teams several times before, Assurance turned to HED as their trusted partner to renovate their corporate headquarters in advance of their lease expiration at their former space.

Their 525-person insurance operation has been experiencing steady growth, and their reputation and youthful culture have been attracting the best and brightest talent in the insurance industry. It was essential that their new space live up to the modern expectations of that high caliber talent.

Working closely with Assurance, HED facilitated planning, design and branding to reflect a playful and energetic character. Oriented around activity, Assurance's new workspaces are flush with amenities and break out space to promote cross-collaboration amongst professionals serving different industries.

The new headquarters includes a front-of-house café with coffee service and snacks, ample conference space, meditation room, mother's suite and a training center for Assurance University which provides seminars to Assurance's insurance customers as a free service," says HED.
Location: Schaumburg, Illinois
Date completed: 2020
Size: 75,000 square feet
Design: HED