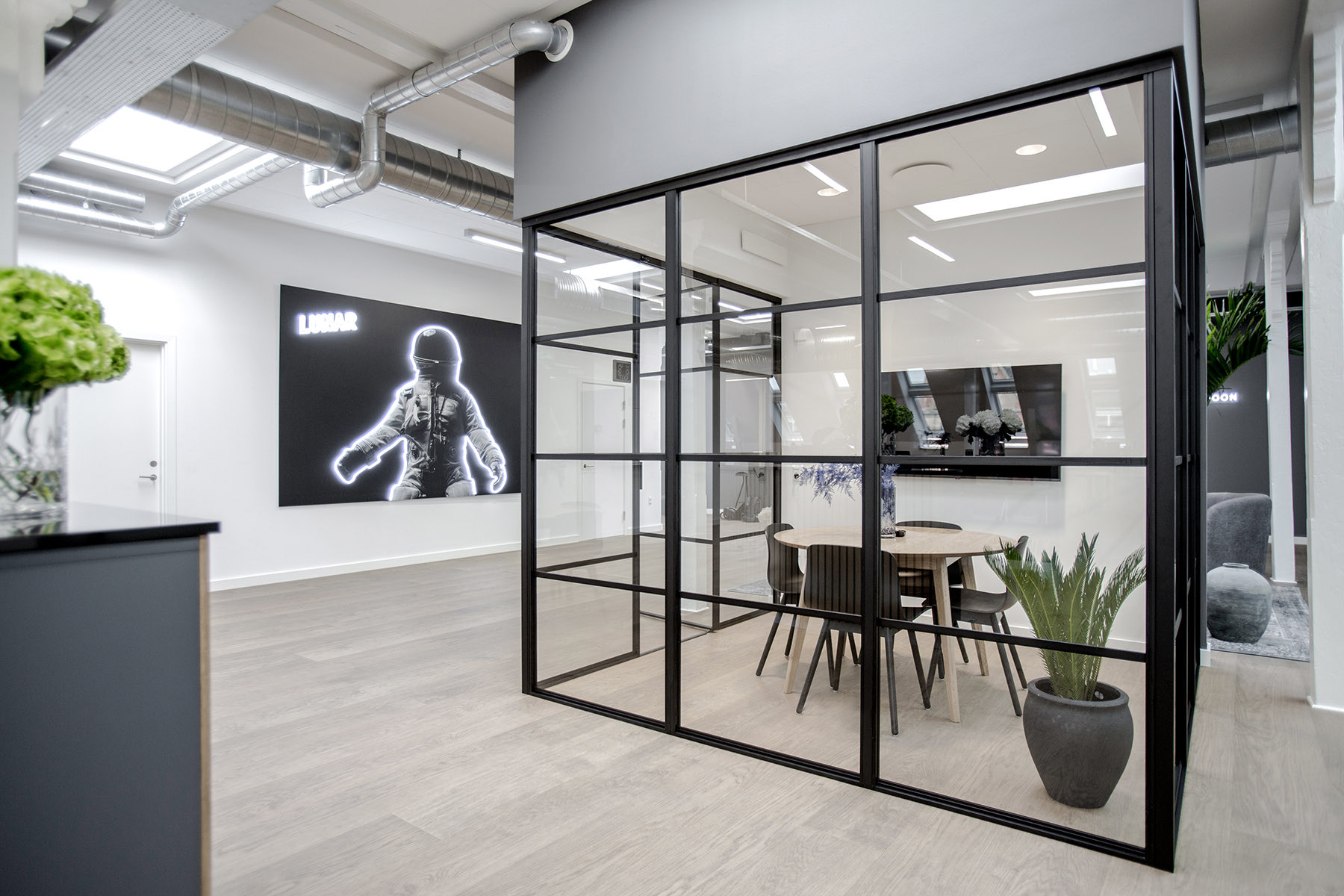 A Peek Inside Lunar's Cool New Copenhagen Office
Mobile banking company Lunar recently moved into a new office in Copenhagen, Denmark which they designed themselves.
"At Lunar we breathe for changing banking for the better so our users can manage their money in a new way. We work unbending to let the users control their spending, save smarter, and make their money grow.

As a new bank built from scratch Lunar is not tied down by legacy, instead we use technology to react swiftly to our users' needs and expectations. At Lunar we constantly listen, so we can build and always improve. Furthermore, we are 100% digital and we, therefore, do not have any physical branches – instead we have 4 offices in all the major cities of Scandinavia, where our more than 150 colleagues are doing their magic.

Let's take the office in Copenhagen as an example. Located in the heart of the city – it has a modern and unique office space with well-thought interior details. With over 70 employees located in this office, it provides a good balance between space and bright light coming from the rooftop windows. The office is spacious and decorated with eye-catching details, lots of opportunities to work away from one's desk, and of course a decor that supports the young DNA of the organization.

The core of the Lunar office environment is to give the employees a space that does not feel like an office, but instead an environment where creativity is nurtured. To keep the workplace even more engaging, Lunar has built-in its own gym where employees can take a meditation break or work out either during or at the end of the day. The thought about the office is Things change. Office space should too," says Lunar.
Location: Copenhagen, Denmark
Date completed: 2020
Size: 16,000 square feet
Design: Lunar – in-house