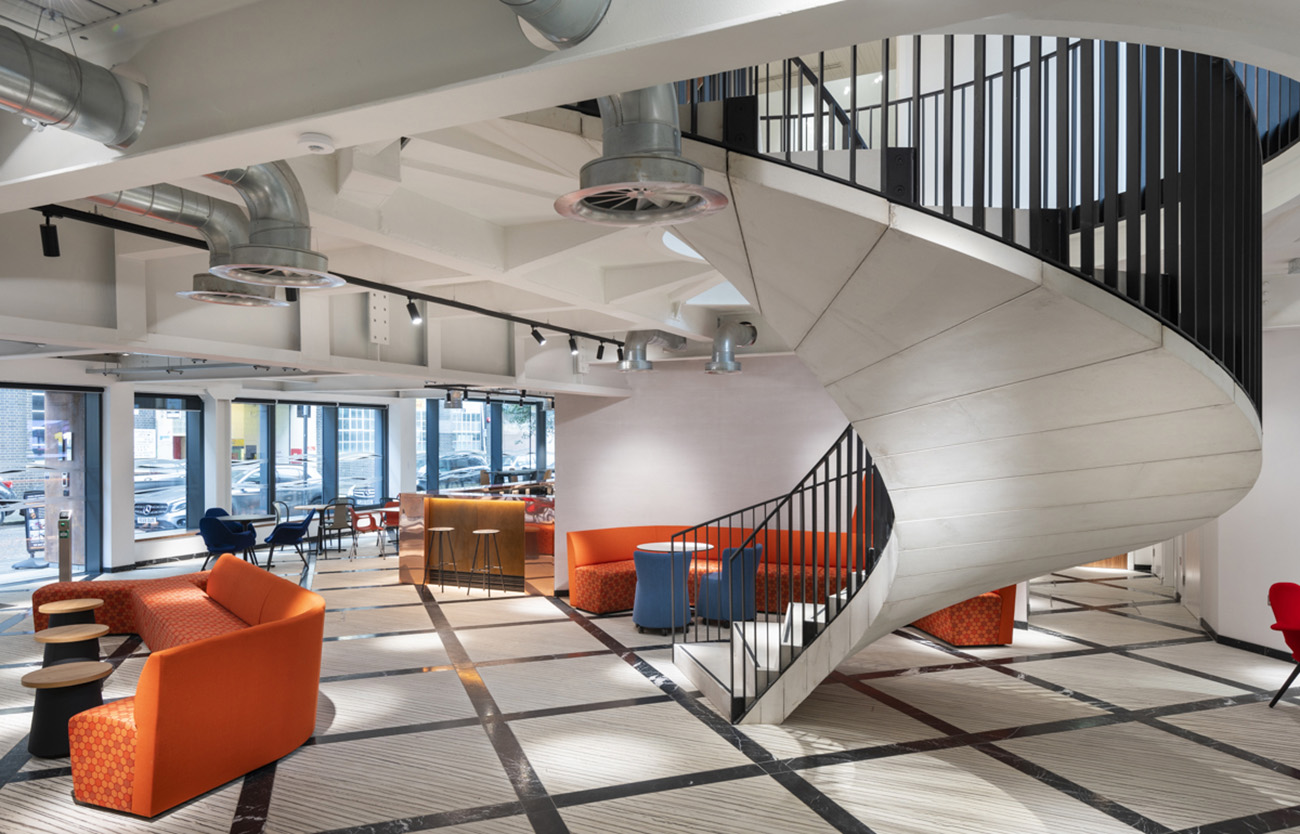 A Tour of Private Coworking Space in London
A team of architects and designers from architecture firm Stamos Yeoh Architects recently completed a new office design for private coworking space in London, England.
"We've recently completed a co-working office development project in Stratford, London for our client us&co which features what we think to be a unique one-off helical pre-cast concrete staircase. The stairs travel from ground to first floor level, involves 20 reinforced concrete treads, each one cast individually from a bespoke fibreglass mould, and then laid above each other.

In order to support the staircase during construction, each tread was propped up with timber formwork, and as the stairs went up, three tensile steel cables were fed through each tread, all the way from base to top, and thereafter tied to steel structure at the very top & bottom and then post – tensioned (tightened up) in order to pull all the treads together. Then the formwork was removed and the stairs remain self-supporting. It was quite a bit more complicated than that, but that is the essence of the structural methodology.

This staircase involved many consultants and specialists to ensure it worked and we are proud of the outcome. The building itself underwent complete renovation as well as introducing a new two-storey roof extension to provide co-working space for our client," says Stamos Yeoh Architects.
Location: Stratford – London, England
Date completed: 2020
Size: 48,437 square feet
Design: Stamos Yeoh Architects
Photos: Marek Sikora