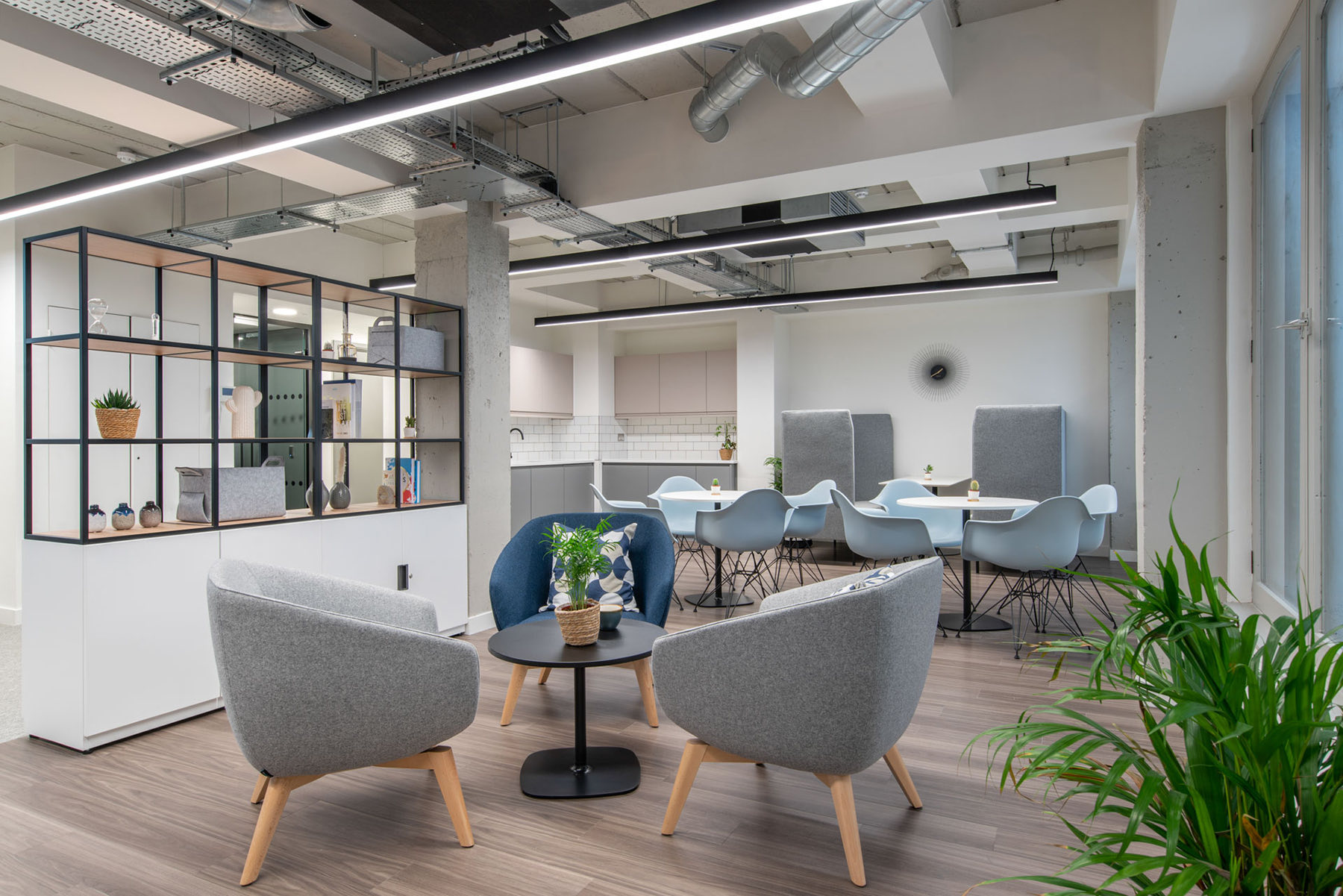 Inside The New Offices of WSS in London
Property development and investment company WSS recently hired interior design firm Peldon Rose to design their new office in London, England.
"The main objectives of the design were to increase the usable space, reinvigorate the services with new technology, and make the interior differences between the two buildings internally diminish, visually depicting a consistent design thread throughout.

WSS main objective is to attract premium tenant occupancy in the financial district of London. A contemporary environment, non-specific to a brand identity presenting a versatile workspace on the first floor offering different areas of use including breakout areas, agile working, collaboration, a quiet meeting space and ergonomic workstations.

The second and third floors are designed to be high quality CAT A interiors, adaptable to the future occupiers' identity, use of space and style of working.The key deliverable was to refurbish and recreate three office floors, and all common areas to a high-quality finish for a ready-to-work scheme on the first floor, and CAT A on the second and third floors. The fit out includes new mechanical services fitted to all the floors from basement through to the roof, as well as a modern design that is convenient and energising to enhance the user experience.

The office presents a high-end modern reception area with soft seating and lift lobby to accommodate up to three tenants occupying the building, offering essential services such as showers, WC's, lockers and bike storage in the basement to meet occupiers' every day needs. The design increased net square foot by recovering redundant service risers. Following a lease review and structural works, the redesign of the partition set out and treatment to conceal the new services in the reduced riser locations, as well as extending the ceiling and electrical design into the uncovered dormant riser areas.

Uncovering these areas presented a clean solution to relocating the comms room into a more suitable and hidden area, contributing to the appeal of the interior fit out," says Peldon Rose.
Location: London, England
Date completed: 2020
Size: 22,000 square feet
Design: Peldon Rose