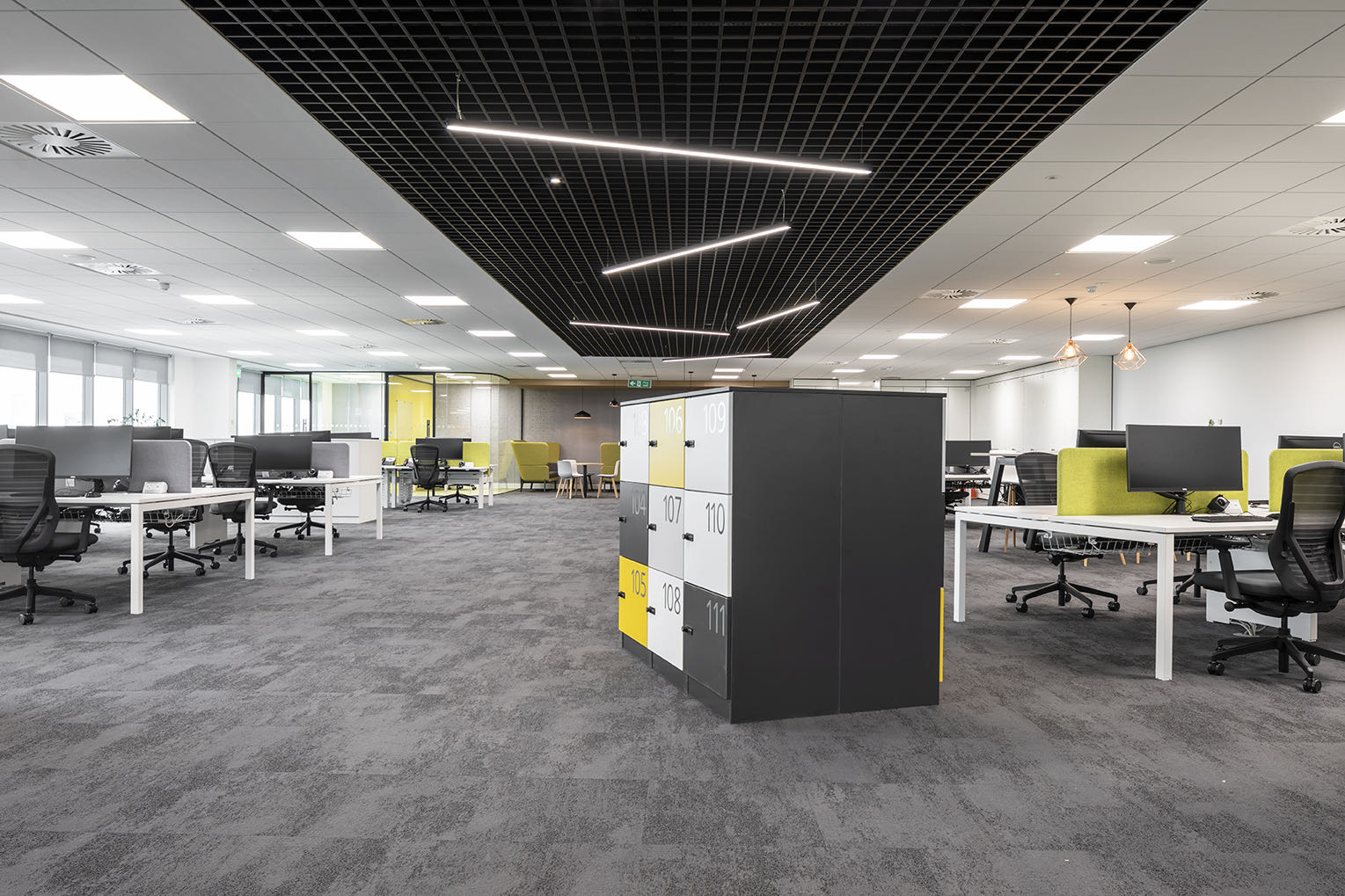 Inside The New Offices of Bühler in London
Technology company Bühler recently hired workplace design firm Form Workplace Solutions to design their new office in London, England.
"Bühler had occupied its offices for 10 years having relocated as part of the London Olympics project, but the pressure of a rushed move had resulted in a traditional layout, restricting its business growth. The company's 25,000 sq ft space needed to embrace the changing working environment with more varied and flexible workspaces, that would allow the business and headcount to grow. Additionally, a modern, attractive workspace would benefit staff recruitment and employee retention.

Based on extensive client feedback, Form presented several design options, culminating in a solution that met all Bühler's criteria.

Form identified two major staff concerns; the temperature in the offices, and an unloved canteen feel to the staff restaurant. The challenges for Form were to design and refurbish the restaurant to appeal to the office and factory- based staff – and then to carry out the office refurbishment around the workforce.

With that in mind, Bühler appointed project managers Beadmans LLP to monitor costs and time schedules.

Walls came down where space was divided, a spiral staircase was installed to connect the ground and first floors, meeting rooms and spaces of various sizes were included to allow staff to collaborate. The flexibility built into the design, allows Bühler to increase headcount with little or no disruption. Works were completed on budget and the company took occupancy of the space on the day initially agreed," says form.