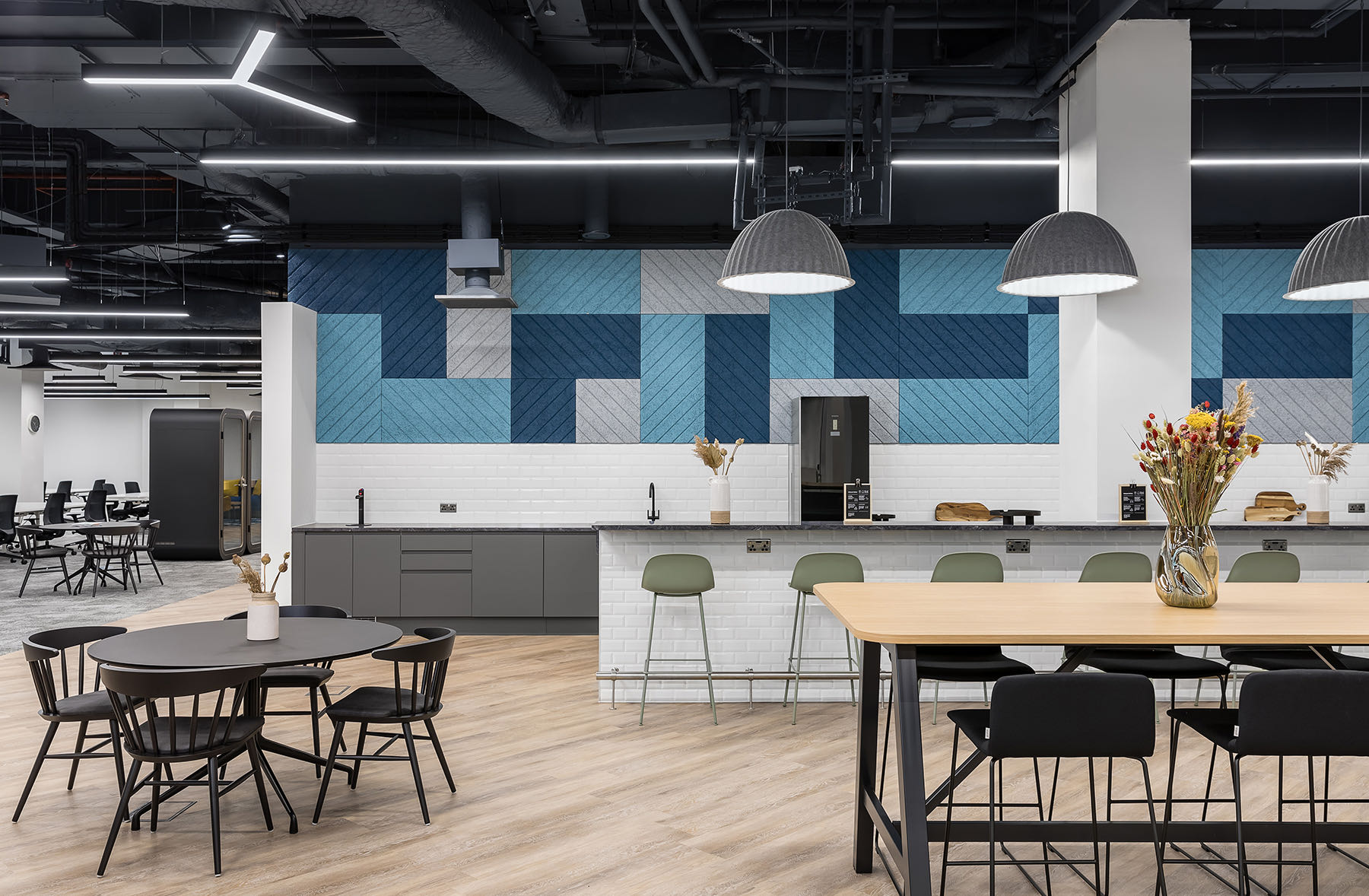 Inside Knotel's Modern New London Office
Flexible workspace provider Knotel recently hired interior design firm Oktra to design their new office in London, England.
"We guided Knotel's design team through the design development, using our knowledge of serviced office design, Revit and real-time rendering to illustrate and arrive at the final design to an expedited timeline. We hosted a series of design workshops with Knotel's design and delivery teams to both develop the design and sign-off on key aspects of the project, working together to ensure clarity and quality. The new workspace needed to create a lasting impression for tenants and reflect Knotel's redefinition of flexible workspace standards.

The final space is designed to suit a range of sectors and potential occupants, supporting Knotel's flexible model. With a neutral palette punctuated by contemporary accent tones, the office space is perfect for modern businesses. We were careful to choose recycled and repurposed materials where possible seeing as the building is scheduled for redevelopment. All flooring in the scheme is 100% recyclable, wall construction was kept to a minimum and the modular meeting pods are reusable and can be relocated with Knotel's offering," says Oktra.
Location: London, England
Date completed: 2020
Size: 55,000 square feet
Design: Oktra