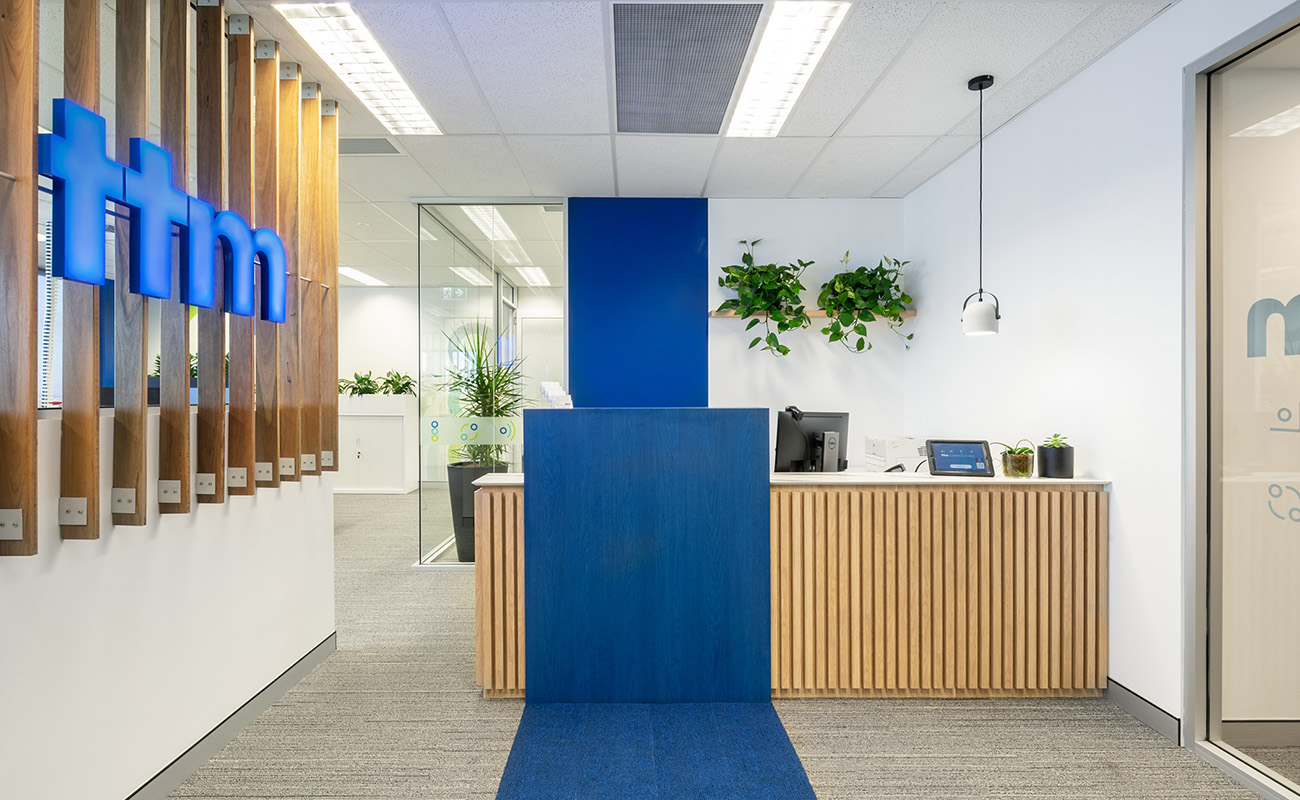 A Look Inside TTM Consulting's New Gold Coast Office
Engineering consultancy firm TTM Consulting hired interior design firm Studio 15 to design their new office in Gold Coast, Australia.
"This is Studio 15b's second office fit-out for TTM Consulting. It has been great to work with the Gold Coast office to create another fresh and vibrate space. Similar elements tie the different offices together, however each has its own personality.

The established consulting firms corporate branding was applied creatively throughout the spaces. The reception, the enclosed office and meeting space are flanked by a 'TTM blue' stripe that gives connectivity between the zones. A corporate frosted film gives privacy to the newly created meeting room which also displays a new graphic pin-board and feature lighting. Fresh neutral paint with splashes of colour included on selected columns helps to continue the TTM brand through-out.

Careful thought went into the planning to maximise workstation numbers, with most of the staff positioned to take advantage of the beautiful Broadwater view. The staff are also well looked after with a bright kitchen, lunchroom and breakout space which continues with the colourful theme.

The design process for this project started as the Covid-19 pandemic hit and has proven that a remote collaboration with our clients is possible to achieve great results. The project successfully meets the needs of TTM Consulting on the Gold Coast, providing a unique home with some flexibility to grow," says Studio 15b.
Location: Gold Coast, Australia
Date completed: 2020
Size: 1,797 square feet
Design: Studio 15b
Photos: Angus Martin